Prologue
As competition in academia increases, so do parents' concerns. Children today make unconventional and forward-looking career choices, and the traditional education system no longer serves as a supportive system for such ambitions.
Moreover, with 5G internet speeds already widespread across the country, it has become very easy to buy smartphones and laptops, leading to the exponential growth of the e-learning industry that we have seen in recent years. Even after the pandemic, parents still believe online learning is the best approach for their children because it allows them to study in the comfort of their own homes. That is why the e-learning franchise is growing in popularity.
EdTech franchises are emerging rapidly in India due to a growing classroom population and declining teacher-student ratio. Not only do these franchises claim to provide the best education, but they have also made online education more personal and interactive through technology-driven approaches and automation.
So, even if you're here from an investment perspective and want to build your e-learning franchise, this blog will help you decide between two popular edtech companies, Aptech Limited, and Henry Harvin.
The Emergence of EdTech Franchises
The Indian edtech market will change the meaning of education and courses. Forbes has estimated that there will be more than 37 million paying edtech users in this market, and by 2025 this will be a $10.4 billion market.
The growth of the edtech franchise is, of course, fueled by the excellent work Edtech brands are doing in building franchises across the country. The pandemic is also a key reason for the rapid rise of EdTech franchises, as Edtech companies provided parents with the best opportunity for their children to learn in the comfort of their own homes.
So what are the lucrative opportunities for aspiring investors like you? Read on to learn more about the two best edtech franchises.
Apetch Limited – Franchise Partner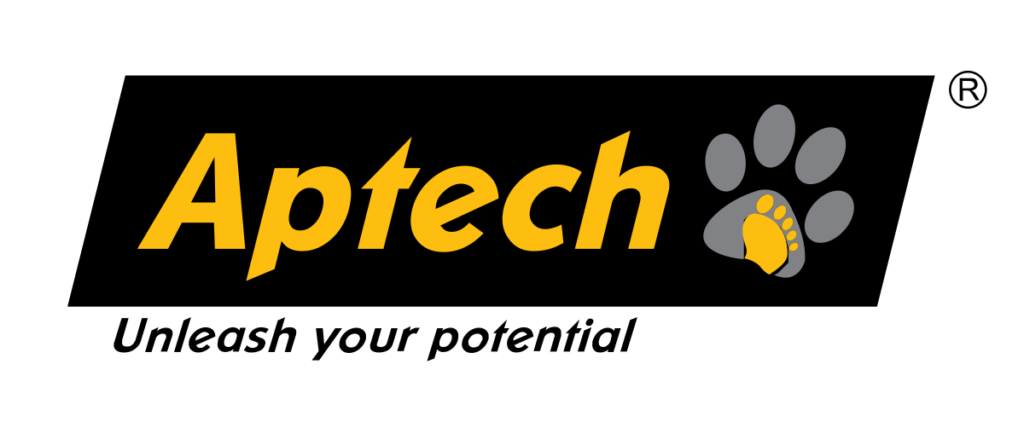 About Aptech
Aptech Limited, with over three decades of experience in the Edtech Business, offers career and professional training through its multi brands – Arena Animation, Maya Academy of Advanced Creativity, Lakmé Academy Powered by Aptech, Aptech Learning, Aptech Aviation Academy, and Aptech International Preschool. In addition to these brands, Aptech and ProAlley also offer online graphic design, animation, VFX, and game design training.
Aptech Limited has delivered more than 5 million student hours and 1+ million tutor hours of online/offline training across all brands in the domestic as well as overseas market in the past year alone.
Aptech Offerings
Course categories that Aptech delivers to students are limited and range from Digital & Information Technology (Cloud computing, Big Data, etc), Hardware & Networking (Training in Cyber Security, Network Engineering & More), Banking & Finance, and English & Communication. The course fee structure is fixed.
Franchise Terms
The Mumbai-based company was founded in 1986 and has 35 years of experience in Franchising. An Aptech franchise can be obtained by paying an upfront fee of INR 8 to 17 lakhs. To do this, you must purchase a shop (owned/rented) of at least 1000 square feet.
Additionally, you will be asked to pay a recurring franchise fee higher than other recurring franchise fees in the market. Overall, the investment required by Apetch Limited will be higher. The brand offers business development, technical support, marketing support, course design, and academic support. With a high royalty model, Aptech offers a moderate return on investment.
Henry Harvin – Franchise Partner

About Henry Harvin
Henry Harvin is a relatively new entrant to the edtech space, but a renowned name. Through partnerships and accreditations with the world's leading universities and companies, Henry Harvin is one of the fastest-growing edtech companies in India.
Hosting more than 7,000 live classes each month, the platform claims to have served 87% of career benefits to those who studied at Henry Harvinm, whether domestically or abroad. Henry Harvin also has offices internationally, with online/offline and hybrid learning models.
Henry Harvin offerings
Henry Harvin offers over 27-course categories for students to study, with over 800 courses (and counting). The courses range from data and business analytics, AI and machine learning, project management, cyber security, cloud computing, software development, digital marketing, and finance to English, and other languages. The course fee structure is flexible and varies according to the student's requirements.
Some of the most popular courses for which Henry Harvin is in the limelight are Medical Coding Course, Digital Marketing Course, TEFL Course, PG Course in Data Science, Lean Six Sigma Black Belt Course, and US CPA Course. Students receive 24/7 customer support and dedicated faculty/training support.
The Noida-based company was founded in 2013 and has since then successfully acquired franchised branches and well-known institutional and corporate clients.
Franchise Terms
Therefore, to buy the Henry Harvin franchise, you have to pay an upfront fee between INR 2.5 – 6 lakhs. Also, you need about 100-250 square meters of office space in commercial or semi-commercial areas. You are then asked to invest in a workforce consisting of one caller and one business development executive. This means a small investment, a small franchise recurring fee, and a negligible royalty model. In return, the brand provides pre-launch (complete business model, consultant and associate partnership training, product and sales training) and post-launch support services (CRM training, lead assignment, updates, and guidance).
The franchise term is 2 years and the ROI shared with the franchisee is 50% of the revenue.
Conclusion
Due to the pandemic, the Indian education system has put more emphasis on online training and education. The demand for e-learning platforms is growing rapidly. Even after the pandemic, the growth pattern of the edtech market remains stable. Now is the perfect time to buy the best e-learning franchises. So decide today.
Aptech is a well-known player with many years of experience in the market. Although our courses are limited, they have helped many aspiring candidates in animation, graphics, and design. Aptech Limited has also won many honors.
Henry Harvin is a novice in the field, but a proven leader in upskilling education. In its 10th year in business, Henry Harvin has won numerous awards to its name. With a portfolio of 800 courses and 27-course categories, Henry Harvin has helped 4,60,000 candidates reach their full potential and start great careers. Both institutions have the potential to change the history of education technology.