There is something about Hyderabad that makes it so conducive for business. Hyderabad being the mecca of business consists of some of the best institutes and coaches for business learning tools such as Power-BI. The Top 5 Power BI Courses in Hyderabad are listed in this blog.
The blooming demand for Power BI institutes points towards the fact that students and stalwarts of the business industry are seeking to learn and hone their skills to advance in business intelligence skills such as Power BI. The top 5 Power BI Courses in Hyderabad are listed below:
1. Henry Harvin 
Henry Harvin Data Science and Analytics Academy provides a comprehensive course on Power BI. It is one of the most commonly taken online Power BI Courses in Hyderabad and in India. It focuses on two objectives i.e. practical training and job placements. The Business Intelligence course curriculum consists of modules that disseminate essential knowledge along with developing interest and curiosity. Some of the learners who took this course were placed by companies/organizations like Jet Airways, Hero, Myntra, Accenture, etc.
Some of the benefits of this course are:
Master Business Intelligence by using Power BI
Master Business Intelligence by using Power BI
Create Powerful Storylines for business  clients 
Develop an Intrinsic Understanding regarding  Table Calculations Work
Create Effective Presentations using data
Effortless Implementation of  Advanced Mapping Technique
Course fees: Rs 15000
Course duration:  50+ hours of e-learning
Official Website and Contact Details
+91 9891953953
For more information regarding the course, please click on the link.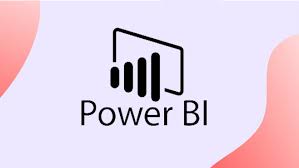 2. Analytics Benchmark Training
Analytics Benchmark Training is one of the best Power BI Courses in Hyderabad. Their course services include Power BI Classroom training. The trainers are dedicated and helpful here. They also give weekend training and weekend workshops at the convenience of the learner.
Some of the benefits of this course are:
Excellent Infrastructure
Real-time and Certified Trainers
Mock Examinations and Practical Sessions
They impart knowledge regarding Power BI through updated and modified curriculum
Course Fees: Available on Enquiry
3. Intellipat Training
Intellipat is one of the finest institutes for Power-BI Training. They offer lifetime access to lecture videos. They are proficient at training students in  Power BI Architecture, service, desktop, and mobile apps. The institute has a flexible schedule. By the end of the course, a learner will be proficient in Connecting and transforming data, working with DAX, visualizing the data, and building line graphs, bar charts, and dashboards. Individuals who want to take up roles of business analysts and business development managers should pursue this course.
Some Benefits of this course:
Self-Paced Learning
24-Hours of instructor-led training
Job Assistance after taking the course 
Flexible Schedule for training
Course Fees: Rs. 17,043
4. Besant Technologies:
Besant technologies impart knowledge about desktop Power BI, Power BI administration dependent upon SAAS, and mobile applications. It offers live-instructor-led training, making it one of the Best Power BI Courses in Hyderabad. The learners will get hands-on training with datasets, create calculated columns, manage relationships, etc. They offer a well-structured and comprehensive course to students of Hyderabad. 
Some Benefits of Taking This Course:
Access to Data Perception and Business Knowledge apparatus
Experienced Trainers with Industry experience of 7+ Years
Worldwide Accreditation and Recognition of the Certificate from Besant Technologies
Focusing on 100% job-oriented training
5. Mind Q 
Mind Q is a leading software training institute in Hyderabad. They claim to offer 100% placement. They offer various types of training batches such as corporate training, Classroom training, online training, and weekend training. As per the learner's convenience, he/she may choose the batch. The course is designed to meet the requirements and industry standards. This is one of the best Power BI Courses in Hyderabad
Some Benefits of this course:
State of art Lab facilities with excellent infrastructure
They offer free mock tests and aptitude classes
Tailored Power BI Curriculum
About 1860 trainees placed in 600 companies in past 8 years
Course Fees: Available upon Enquiry
Benefits of taking Power-BI courses in Hyderabad and the Scope in India:
After getting a Power BI certification, one may work as a BI developer,  BI analyst, software engineer, BI consultant, reporting analyst, and analytics consultant.
One can learn to create Personalised dashboards and Interactive reports.
Several organizations/companies encourage their employees to work on Powe BI because the data is extremely secure and protected through the Microsoft Cloud app security system.
The Power-BI tool is very user-friendly, and not at all difficult to learn. This is so because it is based on Microsoft Excel. Thus a learner does not require prior experience in data analysis or reporting. The user interface of Power-BI is intuitive and easy to use.
It is cost-effective. All types of businesses whether small, medium, or large can afford the tool and catch up with the changing business scenario
It is a Microsoft office friendly tool. Power BI also has inbuilt functionality and support with many other Microsoft Office apps, allowing the user to take advantage of them when necessary.

Conclusion:
The abovementioned are some of the best courses of Power BI, that the city of Hyderabad offers. Business intelligence is one of the most trending disciplines in the prevailing market. Hyderabad's economic growth is the result of great infrastructure, social capital, and economic policies, which makes it capable to meet future challenges. However, the credit for the city's growth should not be taken away from the youth of Hyderabad who is constantly thriving to build amazing businesses and startups with the help of AI and tools like Power BI. Business operations are getting more complex with each passing, and data visualization through Power BI is one of the greatest inventions of its time. 
Recommended Blogs
Q.1 What is Power BI?
Ans.   Power BI is a unified, scalable tool for self-service and enterprise business intelligence (BI). It visualizes any data and seamlessly infuses the visuals into the apps for daily use.
For More Information Please click: https://powerbi.microsoft.com/en-us/what-is-power-bi/
Q.2. What are the skills required to become a Power BI Professional?

Ans Graduate with an interest in data representation and visualization or a Graduation in Computer Science/IT is beneficial but not necessary.
Q.3 What is  Power BI used for?
Ans. It is used as a Data Visualization and Business Intelligence tool for changing data from various data sources. It is also used to create excellent create stories for the clients.
Q.4 Is Power BI difficult to use?

Ans. Power BI is easy to use because it's based on Microsoft Excel. Therefore, anybody can start data analysis and data reporting with the help of Power BI, prior experience with the tool is not needed.