Introduction
Stock market. What is the first thing that comes to mind? This is subject to market risk. It's better to stay away. And the news that he lost this much money or her uncle lost that much money in the stock market is very common to hear. But do you know that with a little study and good knowledge, we can make it a constant source of income? Depending on your interests, it can be active or side. But which is the best stock market course in India? There are hundreds of institutes out there that provide courses regarding the stock market. How to choose them?
Investment and financial education are the basic needs of today's scenario. And India is an economically growing country, so there is plenty of demand for knowledgeable professionals in the finance field. Moreover, It is a field where jobs are plentiful and skilled professionals are not enough. And in this field, the job requirements will grow with the growth of the country. And if not for the job, everyone must know how to invest their hard-earned money appropriately. So, thankfully, I came up with the top 15 stock market courses in India.
The following are the top 15 stock market courses in India.
1. Henry-Harvin
Henry-Harvin is a global education technology company that offers certification, diploma, and degree programmes both online and offline. It was founded in 2013 by Mr Kounal Gupta. The name Henry-Harvin was taken after "Mr Henry Dunster", the first president of Harvard University, with the dream of making it the Harvard of the ed-tech industry.
Achivements
The company has several leading management/technology colleges, corporates, and government entities as training partners. They have operational offices in San Francisco (USA) and Delhi NCR (India). Most importantly, It is the first ed-tech company in India to launch a bitcoin cryptocurrency course. Further, In 2016, they launched a course on indirect tax reforms, goods and service tax (GST), which was very popular and got featured on India's leading media channel. It is among the top 500 tech companies globally.
About the course
It offers a stock market course as well, in which they cover an in-depth understanding of the functioning of capital markets. Moreover, A detailed explanation of financial terms such as equities, fundamental analysis, technical analysis, the stock market, and many others. They have the best stock market course in India with the main focus being on practical knowledge. And anyone interested in a career in the stock market, earning money through trading, or changing careers can enrol in the course (no specific degree is required). All the trainers at Henry-Harvin have 15+ years of experience and are recognised by numerous organizations.
For stock market courses, they provide two-way live online interactive classroom sessions. Other than that, this student has to undergo projects in the capital market, wealth management inequity and debt, and more. They provide internships for practical knowledge with 100% placement assistance for one CFA® course a year. Above all, Their certificate is globally recognized. Further, Their gold membership for the stock-market specialist course offers access to their recorded videos, games, projects, a free Bootcamp (to make students job-ready) for one year, 10+ job opportunities every week, and industry projects during the training. In their stock market course, they give knowledge from scratch about the stock market, stock investment, help in analysing companies, balance sheets, and learn ratios. Moreover, They provide practical exposure to technical analysis tools and give you knowledge about how to apply technical analysis step-by-step in capital markets and investment and risk management of equity and debt.
Other courses they have in the same field
Fees
A 24-hour session course costs INR 9500.
2. NSE Academy
If you have ever heard of the stock market, you must be familiar with the word NSE (National Stock Exchange). They also give financial education through the NSE Academy.
By introducing a stock market course, their goal is to attract more first-time investors to their exchange. And to change India's saving culture into an "equity culture".It is a wholly-owned subsidiary of NSE and promotes financial literacy as a necessary life skill. NSE Academy is seeking to expand partnerships with state and national school boards and schools. Consequently, To teach the value of investing to schoolchildren. For, homemakers, and non-finance professionals, they conduct interactive courses and certification programs.
Established in 2016, NSE Academy offers programmes in various aspects of banking, financial services, financial markets and financial literacy. For admission, they consider MAT, XAT, GMAT, CAT, CMAT, and ATMA scorecards.
Fees
Courses for beginners-INR 2006
Advanced courses-depending upon the course, varies from INR 2006 to 11800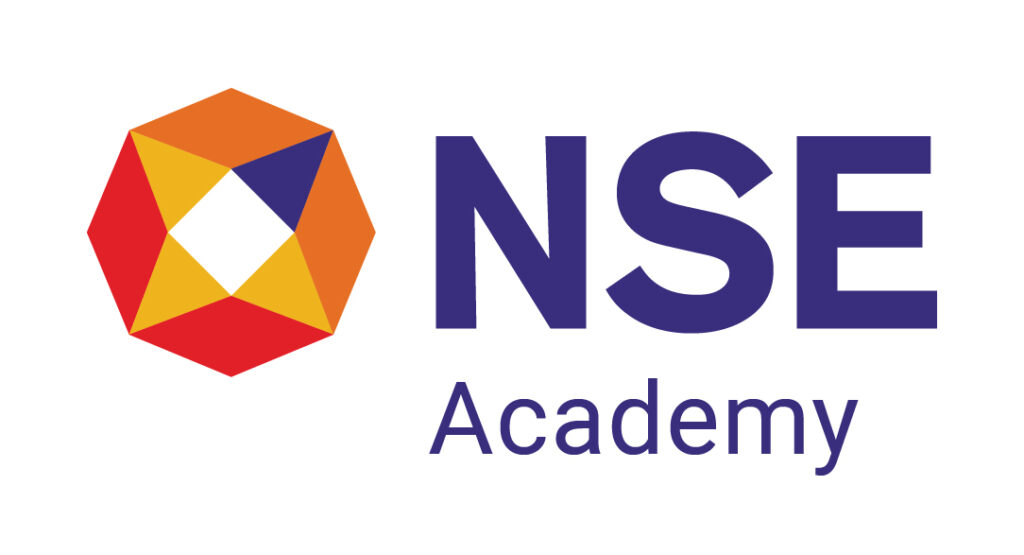 3. BSE Institute Ltd.
BSE Institute is a subsidiary of the world's fastest stock exchange, BSE Ltd. Its focus is on creating talent for the banking, financial services, and insurance (BFSI) industry. Being the subsidiary of Asia's oldest stock exchange focuses on young talent to groom, train, and make them job-ready. It is located in the financial capital of India and offers a plethora of courses ranging from 1-day workshops to 2-year full-time PG programs.
Every year, they conduct a certification exam for financial market professionals to enable them to practise in cash markets, derivatives, and mutual funds. In this, they select 40,000 market professionals. For more than two decades, their faculty have trained professionals for the financial market not only in India but also in other countries. Moreover, The curriculum they design is cutting edge, which means learning what is necessary. And their certificate is globally recognised.
They offer part-time post-graduation programmes in data analytics, financial technology, and cyber security. Their teaching format is either online, classroom, or hybrid, according to your comfort level.
Fees
PG in banking and finance (1-year duration) -Rs. 240100/-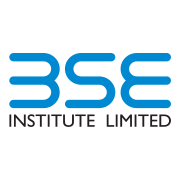 4. NIFTY Trading School
The Nifty Trading Academy is located in Surat, Gujarat. Established in 2011, by Mr Hitendra Dixit, who himself is a very successful trader, To impart his knowledge to beginners, he started this academy. Moreover, Here you can learn the fundamentals of the stock market online. In addition, They thoroughly monitor your performance from learning to certification. In their market learning webinars, which they frequently cover, they cover trading fundamentals, technical analysis, and risk management techniques and strategies for beginners.
Above all, They provide course material, career guidance, interactive learning, and full-time support through emails and toll-free numbers. Their course material consists of swing trading, short-term trading, position trading, and investment theory of stock futures and options. It is an ISO 9001-certified institute. But, Its main focus is trading.
Fees
Beginner course-INR 5999
Intraday course-INR 9999
Timing the trade-INR 74999
Profit only course-INR 353999/-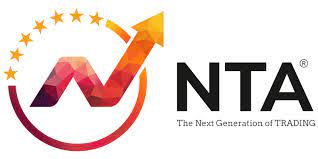 5. The National Institute of the Financial Market (NIFM)
NIFM is located in New Delhi and started in 2010. It's a vocational training institute that offers both classroom-based and e-learning platforms for stock market training courses. If we talk about courses, they offer short-term courses for the stock market, for example, the stock market, capital market, commodity market, forex market, derivatives, options strategy, and financial markets. It also offers certificate courses for technical and fundamental analysis and risk management. Other than this, NSE, BSE, NCFM, NISM, BCSM, MCX, NCDEX, MCXSX, Modules preparation and certification, CDSL, NSDL DP Modules preparation and certification.
Fees
Regular course Certificate in stock markets for 4 months-INR 25000/-
Regular classroom
Technical analysis crash course, 6 hours, INR 10,000/-
Advance level smart investor for 3 months, INR 35000/-
Masters in trading and investing program-INR 31000/-
Research analyst SEBI NISM Series XV Certification module 1 month-INR 25000/-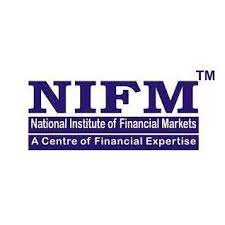 6. National Institute of Securities Market
The National Institute of Securities Markets (NISM) is a public trust of the securities and exchange board of India (SEBI). It was established in 2006 with a focus on enhancing the quality standards in the securities market. NISM has a 72-acre campus at Patal Ganga (near the Mumbai-Pune expressway).
In the financial market domain. This institute is divided into six schools according to the offered courses.
Courses offered
SSE stands for School of Securities Education.
Intermediary Certification School (SCI)
The School of Regulatory Studies and Supervision (SRSS)
The School of Investor Education and Financial Literacy (SIEFL) provides full-time residential academic programmes for post-graduate students, short-term training programs, and faculty development programmes for market participants. It is a global player in skill and knowledge enhancement in
SCG stands for School of Corporate Governance.
The School of Securities Information and Research (SSIR)
For postgraduate courses, they accept CAT/XAT/MAT/CMAT/GMAT/ATMA/MAHCET scorecards followed by an interview. And for LLM, they consider the CLAT score followed by an interview.
Fees
MBA/PGDM-INR 6 Lakh
PG certificate-INR 2.10 Lakh
LLM-INR 3.79 lakh
PGP-INR 2.75 lakh
INR 15,980 for VSE (Investment Advisor Program).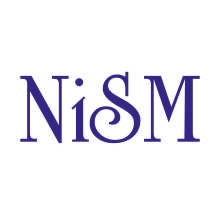 7. Stock pathshala
Stock pathshala is an e-learning platform founded by Aseem Juneja in 2016. It is a growing start-up in the field of financial education. Stock Pathways is a mobile app that can be downloaded from the Google Play store for free. You can get the basic concepts and principles of the stock market. Moreover, this app is that it provides step-by-step information on the stock market through audio, text, and video tutorials.
Their introductory course is free of charge, but they charge for advanced courses. Moreover, It's an app for knowledge purposes only. Further, They don't provide job assistance or practical training like the proper institute. This app is in English, but they are working to make it in other Indian languages as well. On the other hand, Here, you can find articles and videos for the introductory level of the stock market. They offer three premium plans: beginner, start, and legend. For the depth of knowledge of the stock market, you have to subscribe at a premium level.
Fees
Beginner—INR 999/-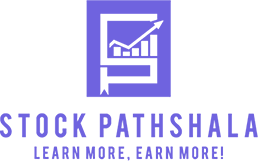 8. Udemy
Now, let's talk about Udemy. As everyone knows, it's a leading platform for online education. You can learn so many things with this mobile app. On Udemy, various courses are available for the Indian stock market. Many of the stock market courses are available for free, but the best stock market courses are paid ones.
So, You can choose your course according to ratings, duration, and fees. But if you are new to the stock market, then it would be confusing to know where to start. The complete foundation stock trading course is the most popular.
Fees
Depending on the instructor, it ranges between 500 and 50000.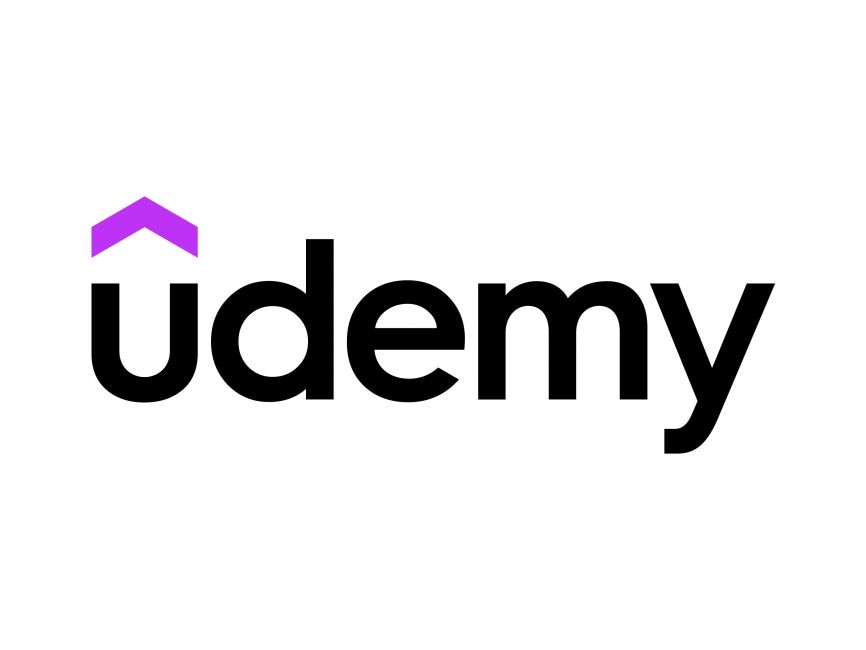 9. The Indian Institute of Stock Market Analysis (IISMA)
The Indian Institute of Market Analysis was founded by Mr Gurjant Singh and Dr Dikshita Wadhwan. It has three branches located in Chandigarh, Amritsar, and Yamuna Nagar. The institute focuses on research to help with the growth of your portfolio and provides trading courses. In their stock market training program, they offer different aspects of the stock market for example technical analysis, fundamental analysis, and derivative engineering. The duration of these courses is 45–30 days.
Fees
Depending on the course, it ranges from 25000 to 20000.
10. Elearn markets.
Elearnmarkets.com is an online financial education provider. It was founded by Mr Vivek Bajaj. He is a CA and an MBA from IIM Indore. Moreover, This institute's certification is jointly certified by the NSE academy.In Addition, The courses that they offer are available in ten Indian languages. They offer live interactive programmes as well as self-paced recorded sessions. It is a young, vibrant company that aims to take online financial education to a new level in India as well as abroad. The curriculum that they follow is designed by practising market professionals.
They offer some free courses and some paid ones. To access the first, you need to register on their website. The financial courses that they provide will teach you the basics of investing in mutual funds, fixed income securities, banking, and capital markets.
Fees
Depending on the course, it ranges from 0 to 25000.

11. Bulls Academy: The Bulls Are Booming
Next on our list is the booming Bulls Academy. It is located in Noida. It was founded by Mr Anish Singh Thakur and its motto is to provide adequate knowledge of the trading myths and strategies of the stock market. Mr Anish Singh Thakur has his own YouTube channel where he talks about his knowledge and strategy for the stock market. Consequently, You can gain some knowledge from his YouTube channel.
However, to gain more knowledge, you can go for a paid stock market course in booming bulls. The Booming Bulls Academy is an initiative to make the younger generation free from financial situations. Most importantly, They believe in self-learning, experience, and the theoretical implications of the market. So, accordingly, they will give you the path, exact system, and psychology needed for the stock market.
The academy provides both online as well as offline courses for the basics and advanced levels of technical analysis of the stock market. The elite group programme 2.0 teaches you how and when to enter the stock market and when to take your exit from it.
Fees
Duration of the course: 4-5 weeks for 35000/-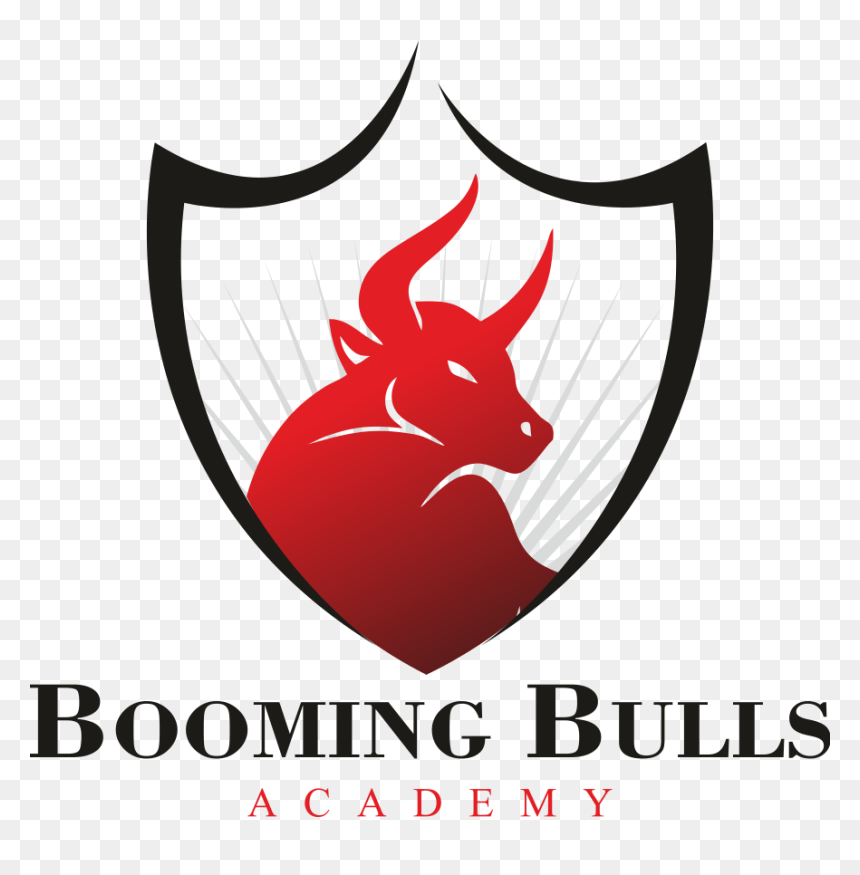 12. Coursera
How can we forget Coursera? As we know, it's a leading online education provider. Founded in 2012 by Stanford University computer science department professors Andrew Ng and Daphne Koller, the And by the year 2021, it is estimated that almost 150 universities will offer more than 4,000 courses through Coursera. Above all, Coursera offers courses and degrees from leading universities.
It works with partners across 140 countries to provide free education to hundreds of thousands of refugees. Most importantly, it provides video lectures, home exercises, and community discussion forums as well for free.it is available in various languages, but any Indian language except English is not an option.
However, For certification, you can take paid courses. Here they will give you quizzes under projects. But their evaluation is quite rigorous; you cannot go to the next session without scoring 70% in the current one. If you are not able to qualify for an indefinite time as a result You have to pay more. The financial markets and investment strategy offered by the Indian School of Business are the best stock market courses available in it.
Fees
It varies from 1000 to a lakh (approx.) depending upon the course.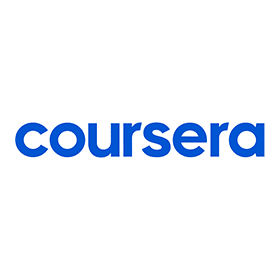 13. Skillshare
Now let us talk about skillshare. It is also an American online learning community. Some courses are free here, but the courses that are not accredited are available through subscription. Most importantly, Their main focus is on interaction rather than giving lectures with the goal of learning by completing a project.
It was founded by Mr Michael Karnjanaprakorn and Mr Malcolm Ong in New York City in 2010.
Here, they broke the content of the course into short chapters along with a hands-on project. Above all, On this platform, anyone can learn their offered courses and even teach there.
The skillshare platform has many online stock market courses that cover techniques, topics, and tools for investing. However, It has a two-month free trial, so you can decide whether you want to go further by subscribing. If you go for a subscription, you can learn as many courses as you want. There is no limit to that. In addition, They offer tier service for organizations, in which the organisation will share its skillshare account with its employees under a single account.
Fees
approximately 745 per month and 7000 per year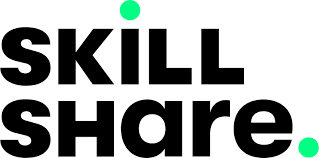 14. The Wallstreet School (TWSS)
Established in 2009 in Delhi, it offers an investment banking and equity research training programme for job-ready skilled professionals. It provides classroom corporate training in Delhi and Gurgaon, and online training globally. It is a recognised and trusted institute in the financial and analytic fields. Their curriculum involves hands-on training in real-life case studies.
TWSS offers stock market courses, for example, investment banking courses, financial modelling, and valuation charted financial analyst coaching classes, finance graduate certificate coaching classes, and stock wizard. Moreover, Their trainers are investment bankers and valuers from McKinsey and Goldman Sachs.
Fees
INR 12500/- for a 50-hour session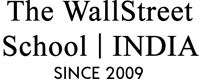 15. The Institute of Financial Markets Courses
The motto, "ladder to financial success," encourages all job and knowledge seekers to grow and develop smart minds. It is the most trusted institute for stock market education. To prepare students for job opportunities in the Indian stock market, they guide and mentor students to become certified stock market professionals and stock market analysts.
They teach the student how to be a stockbroker, stock market analyst, equity analyst, investment advisor, financial planner, and so on.
They aim to educate 400+ students every year. The promoters have been in the field since 1995 and have vast experience. It is a pioneer in the quality education of stock market courses in India. They provide in-depth knowledge of financial markets, for example, commodities, derivatives, capital markets, etc.
Located in Delhi, it provides short-term diploma programmes with live market practicals for the jobs of research analysts, dealers, arbitrageurs, managers, etc. Other than this, their short-term courses are the share market, stock market, capital market, commodity market, currency or forex market, derivative market, and options strategy.
On the other hand, they also offer stock market certification courses for technical analysis, fundamental analysis, research analysis, NSE, BSE, NCFM, NISM, BCSM, module preparation and certification, risk management, etc. Above all, their classroom and online courses are in Hindi. The technical analysis course online is the best stock market course they have.
Fees
The fee varies from INR 900 to INR 17696 depending upon the course.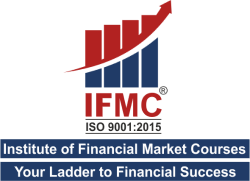 Conclusion
Your right investment plans decide your financial future. And currently, the stock market is the best investment option in India compared to others. if you go for it, the appropriate stock market course will help you beat the inflammation, and it is the only way to make your investment 10X. Additionally, its risk-reward is better in the stock market.
Above all, If you are young and you have twenty-to-thirty years in your hand for your retirement, then this is the best option for investment. Moreover, this is the only method in which, with the proper knowledge and strategy, you can get rich. Stocks are an asset that is more valuable than gold and diamonds, and certainly, they will pay you very handsomely.
Likewise, If you are going to trade, you need to have proper knowledge of the field. Books and YouTube videos provide basic knowledge, but by opting for the given courses, you can get practical knowledge. which is very much required for profitable trading. Finally, the stock market for trading or investment is your choice. But you must know about this money-making field.
FAQ
Q1. Can I learn stock market without taking the class?
 yes, you can, but proper information about any field before entering in it is a better choice. By taking the course you can make profitable trades. Chances of loss would be less. For investment, you can make good decisions on companies' stocks and mutual funds.

Q2. How much money do I need to invest in the stock market?
 you can start your monthly SIP even with INR 500 or more.

Q3. Who can take a stock market course in India?

 anyone interested in trading and investment.