Digital Marketing is the platform used by most of the industry to market their product. Consumers enquire and research about the product before buying so it becomes important for the organization to have a digital presence.
With the world becoming digital day by day the scope for digital marketing is also rising. And to create a place in this competitive world it becomes important to polish your skill and endorse your skills. upGrad provides a platform where you can enhance your skills and progress your career in digital marketing.
This is a vast field with a lot to explore. Thus a course in digital marketing endorses the skills and guide you through the effective tools and techniques used. It helps in a better career perspective.
upGrad Digital Marketing Course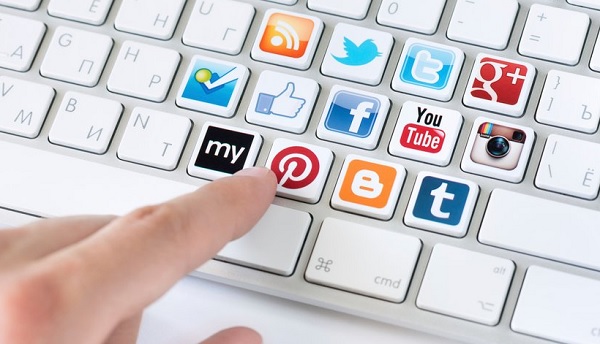 It is south Asia's largest and higher EdTech company established to provide an online learning experience. Its vision and mission are aligned to provide a lifelong learning experience to achieve the desired result. It was started to create an impact on the lives of working professionals by helping them to enhance their skills.
It was founded by Ronnie, Mayank, and Phalgun on 23 March 2015. It has 10000 plus learners and 450 plus career transitions
Courses offered and duration
The University of Essex online provides 3 courses with the following duration.

MSc Global Digital Marketing which is for 2 years

PG Diploma Global Digital Marketing is for 16 months

PG Certificate Global Digital Marketing is for 8 months

It is an exclusive online education provider with a gold rating in the UK government's Teaching excellence and students outcomes Framework (TEF-2018). It is the highest quality certificate to establish consistent outstanding teaching. It is registered with the independent regulator of higher education in England.
And there are 2 more courses
Advanced Certificate in Digital Marketing and Communication which is for 6.5 to 11 months that includes 7-9 hours per week of recommended learnings. And

Advanced Certificate in Digital Branding & Advertising is a 6 months course with recommended hours as 6 to 8 hours per week.
Course Learnings or benefits:-
The course from the University of Essex online includes all essential topics with a specialist degree to become a versatile digital marketing professional to provide an international outlook the course content and collaboration is done from around the world.
And the format of the course is a part-time course with being 100% online course.
The syllabus of the course Advanced Certificate in Digital Marketing and Communication and
Advanced Certificate in Digital Branding & Advertising is mentioned on the website that includes the top skills and subject knowledge.
Course Fees
The course fees for the courses are
Advanced Certificate in Digital Marketing and Communication – ₹ 87,750 + Taxes,
Advanced Certificate in Digital Branding & Advertising is Rs. 1,50,000 + GST.
MSc Global Digital Marketing fees is £11,222
PG Diploma Global Digital Marketing the fee is £7,482
PG Certificate Global Digital Marketing the fee is £3,741
(Note for Essex online course: All tuition fees shown are net of any applicable sales tax payable by students in their country of residence and a 5% discount is offered if the payment is made in full. They also have a monthly payment mode option in case you want to pay the fees monthly.
The programs are flexible and you can pursue their course without any career break.
Faculty: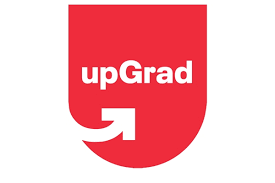 The faculty at upGrad is experienced and Industry leaders provide coaching and provide feedback of submitted projects as areas of improvement.
For the Essex Online course, the class size is small and individual attention is provided to the students. Feedback is provided to students on all assignments within 7 days. Tutors are available guides throughout the module and also during live Q&As and virtual office hours.
Student Support
Care is taken for student support at upGrad and is available from 9 am to 9 pm. For queries and support, they can be contacted within this time.
For Essex, Student Advisers and study skills specialists provide support to students from enrollment till completion of the course. The support and guidance at Essex have earned outstanding overall student satisfaction in the National Student Survey (NSS). It also earned satisfaction feedback from 95% of its students which is better than any other mainstream university.
Job opportunities
:
At upGrad student support is provided, students are benefitted from mentors and trainers with mock interviews and personalized feedback to help in their placements.
Eligibility:
The courses Advanced Certificate in Digital Marketing and Communication and advanced Certificate in Digital Branding & Advertising is useful for experienced and freshers as well, a bachelors degree is required to pursue the course.
For a degree from Essex education, there are 2 ways to enroll, academic and work experience. The CertHE program is there where you need to pass the first assignment to get routed to higher education. It is also important to meet the English language requirements.
Application process:
For Advanced Certificate in Digital Marketing and Communication and Advanced Certificate in Digital Branding & Advertising, an application along with the description for why you want to pursue the course is required.
For enrollment at Essex course, there are 2 ways academic and work experience.
Certification
The Advanced Certificate in Digital Marketing and Communication and Advanced Certificate in Digital Branding & Advertising has certification from MICA, one of the top B schools in India established in 1991 as one of the premier B schools in the Asia Pacific.
The certification is from the University of Essex which is one of the top 3 universities in the UK. At the Times Higher Education Awards 2018, it is known to be the university of the year for determination to do things differently.
Course curriculum
The course is delivered by Kaplan Open Learning. It is delivered through a virtual learning environment ( VLE ) wherein access to study material is provided 24X7. There is a comprehensive e-library with textbooks and journals.
A detailed syllabus is provided along with the brochure. All the important and relevant parameters are covered in the curriculum it is a mix of academics and technical capabilities.
Various Reviews:
There are lots of positive reviews for the course, the Essex online course is such a worthy course that it infuses confidence and provides clarity on the various concept that the students are planning to start consultancy services on their own.
The course had helped the students.to continue with their jobs and along with the course. It has helped the students to become more confident in their job profiles.
Objective:
upGrad believes in Aspire to Inspire, It has the objective to facilitate students in their learning to achieve better career prospects. upGrad was established in 2015 to guide and enhance skills
Added benefits
At upGrad the sessions are interactive and it is a lifelong learning experience. the live question and answer sessions, feedback on course, regular virtual office hours, fun and learning activities engaging with different groups, one-to-one discussions, etc. are the various other methods to enhance skills and infuse confidence among the aspirants.
Conclusion
Digital Marketing is the booming sector. With more and more companies moving on the digital platform to mark their presence it has opened new avenues for marketing. Even amidst global pandemic covid-19, this is the one platform that has been growing.
Online shopping, Online Learning, online entertainment, and etc business that was able to adapt to a digital platform is booming. Thus giving a great chance for Digital marketers to mark their presence.
Thus With this kind of boom in the sector, we require professional that can justify and handle the digital marketing strategy of the company. For this, there is the need for professional who knows in and out of the digital marketing tools, techniques, and concepts.
Various courses help to enhance your skills. And digital marketing course at upGrad is a platform that perfectly does that. Till now we have discussed the evolving scope of digital marketing now it's time we have to know why we should enroll in the course.
There digital marketing course at upGrad opens doors for better career opportunities. A certified digital marketer is acknowledged and recognized chances of getting a better job become high.
As certification endorses the skills needed for digital marketing
Being a blogger or a freelancer being a trainer or coach or starting one's agency etc these are the various career options that one can pursue. A certified content writer is always preferred for the job.
The digital marketing course at upGrad equipped you with the tools and techniques that are needed to be an efficient and impactful digital marketer. It trains you and upskills you to give your best. Learning digital marketing on the digital platform is a great combination. 5 courses are offered by upGrad you can pick any of the basis of the course your time and requirements and the course are designed in a way that it covers all the topics that are used in digital marketing, thus making it one of the finest course.