Introduction
On 28th July 2017, It was my cousins' wedding. I went with my family to attend it. The decoration with the original flowers looked nice. Gujarati traditional songs were playing. All the children were playing with their brothers and sisters. At one corner of the place, I saw some relatives having a serious discussion in a group. I was curious to know the reason.
I went and listened to one relative who said, "Now every item is taxed so we can not escape it. Government revenue has increased, all loopholes plugged though few may still exist." On the other hand, my uncle said," We will pay Income tax, GST (approx. 8% – 15% average), So the government will take 28 to 45 rs from us for every rs 100 from our earnings, which will be too much. From our remaining income of every year, we will pay house tax, electricity, telephone bills, Insurance, etc. These also have a GST component."
From their discussion, I concluded that now it's time for the government to make a comprehensive review of the accomplishment of the GST and bring around needed policy changes.
These are all conversations about how the common man's reactions and expectations were during the launching time of GST. Now, It's almost 4years after GST, so most people accept it and are habituated to GST.
Henry Harvin Accounts Academy Provides the best GST course in Mumbai. The training techniques and methodology of this academy were appreciated by many. Students rate it 4.6 out of 5. Henry Harvin GST course positioned as #1 by Tribune India for having highest ranking. The finance sectors will find it useful in all aspects. As rated by students, This academy offers quality and excellence. The Hindustan Times and Aaj Tak also featured this course as India's 1st GST certification course.
Highlights of Henry Harvin account academy for GST course
Course name: GST Practitioner course
Live classes: 32 hours
100% practical training is provided
Trainers are featured in NDTV, Hindustan Times, and Aaj Tak for this GST Course in Mumbai
Curriculum, topics are GSTR 3B, GSTR 1, GSTR 2A, E-invoicing provision; and if is not reflected, how to assert ITC.
Provide privileges for projects such as GSTR 3B, GSTR 1, GSTR 2A.
They offer internships for your learning experience in reality.
You will get GST practitioner Certification from this academy, an award-winning recognition by the Government of India.
100% placement guarantee
You will get placement support till 1 year after this course
If you miss some online class, you can go through LMS and revise it easily.
Provide Bootcamp service to upgrade your skills for 12 months.
You can access free to #Askhenry hackathons and competitions
you get 1-year gold membership of henry Harvin Account academy for the GST Practitioner course
You can book with 12500 rs with no cost EMI.
You can get the below-mentioned Benefits of membership in Henry Harvin® Accounts Academy worth Rs 4,000 :
Access unlimited times recorded videos, ppts, case studies, etc.
Internships at Henry Harvin® and partner firms
Bootcamp sessions are held monthly to brush up on your skills for 1 year.
Get Regular e-mail notifications of job openings
Support for crack interviews with startups companies and top corporations
access to Soft Skill Development and Resume Writing as a complimentary with the course curriculum of Certified GST practitioner course
You can choose training at your convenience means group training, one-to-one training, or corporate training.
if you are working as a professional, Classes would be held on Sundays
whenever you get time, recorded classes can be accessed.
Henry Harvin has over 14625+ trained learners in over 7+ countries who provide the best training services.
GST Course includes:
Module 1 emphasizes supply and demand, place of supply, price of supply, export, and import, and e- waybills.
Module 2 about Registrations, Input Tax Credit, ITC04, Transitional provisions, and Job Work.
Module 3 includes accounts and records, invoices, tax payments, credit and debit returns, and refunds.
Module 4 includes litigation management, audits, assessments, offense and penalty, demand, and recovery.
access to Soft Skill Development and Resume Writing as a complimentary with the course curriculum of Certified GST Practitioner course in Mumbai
Henry Harvin offers other Courses:
2. NIIT
This institute offers high-quality education. As a national leader in human resource courses, it has given training to students as per industry standards for years. Moreover, it was known as India's most believable training brand for the fifth consecutive year. This institute's efforts to make commerce background students more comfortable with GST and relevant concepts in their topics of" Introduction to GST". This course is provided as a partnership with Tally.
Highlights of NNIT for GST Course in Mumbai
If you are an undergraduate or graduate and want to get an understanding of the concepts and implementation of GST.
In the GST Course curriculum, GST in Tally along with its implementation include. You will know about different aspects of GST and will get guidance through the processes and software essential to record and process GST Transactions
This GST Course is unique because it combines GST Concepts, implementation, and impact.
You can also know about GST Concepts, goods supply and services, Time and Value of Supply, Invoice and Input Credit Mechanism, Tax payments and Tax Returns, Input service Distributors, E-commerce and Compliance Rating, etc.
At the end of this course, you will have the following skills:
Deep understanding of GST
Knowledge about Invoices and Receipts
Tax Rates' calculation and Tax Refunds
Tax Transitions and input service distributers(ISDs)
Knowledge of GSTN and GSP
Comprehensive the role of a Tax Return preparer
Taxes payment and Preparation of Tax Returns
Know about Compliance Rating for E-Commerce
For G
3. IIPTR
This institute provides professional training and research as part of professional courses in the field of revenue management and Finance.
GST Course in Mumbai is available at IIPTR for candidates who are willing to get a rewarding career in taxes and finance. Along with the GST Course, it also offers a diploma course in sales and marketing, a course for Tax Consultants with Taxation tutorials.
This institute offer classroom, online and practical training. They offer for beginners and also for professional courses.
Highlights of IIPTR for GST Course in Mumbai
Eligibility- You must have a graduate or postgraduate degree in this field: law, commerce, business administration, or management
This course covers the following topics:
There are presentations, PDFs, worksheets, notes, and assignments included in GST course materials. IIPTR's learning management system contains all types of course content.
The modules of the advanced diploma are included topics such as tax computation, payments, reports, and detailed training on the GST software.
At IIPTR you get the privilege to access the learning materials for a year and learn at your leisure as per your convenience. GST practitioner courses duration approx two to five months to complete.
GST practitioner certification is awarded to candidates in IIPTR. You can register for the government exam and practice with mock tests through this institute.
Some added benefits you will get practical training on how to run a private GST practice with client procurement, a complimentary copy of GST software, and practical training on how to use GST software.
4.Laqshya Institute of Skills Training- GST Certification course in Mumbai
This institute has over a decade of experience in the education sector, so it has earned a reputation for its excellence. Across Maharashtra, this institute offers many technical and non-technical courses. Among them, the GST course is the most popular in the finance sector.
About Certified GST Course in Mumbai
Course Duration: 1 to 3 months
Batches:1. regular batch( weekdays) 2. Weekend Batch(Sunday)
Eligibility: Students, Graduates, Post- Graduates, Working Professionals
This institute provides PDfs as study materials for those candidates who enrolled in this course. Professional Trainers provide well-structured GST training for aspiring students and professionals at this institute. The special key feature of this Institute is that it focuses on Practical Training.
Highlights of Laqshya for GST Course in Mumbai
Government Recognised & ISO Certified Training Institute since 2009
In Mumbai, Seven branches
on Google, JustDial, Sulekha, Shiksha, and Urban pro; 5 Star Ratings and Excellent Reviews
Trainers are Chartered Accountants & Industry Experts.
Study materials are exclusive to the program
Portal for online students with a mobile app
Contents are latest and updated for all courses
Usage real-time data for training
Provides session for Clearing Doubts & Practice Sessions
limited batches of a maximum of eight students each get personal attention
weekdays and weekend batches, select batches as per your choice
A dedicated team for company tie-ups and job placements is available
A 100% practical facilitation
A study guide and notes for support
As per the institute's rules, discounts are available for fees at Laqshya.
Students are assessed after the course. Your certificate of completion is issued once you have cleared that test.
Curriculum
The provisions of GST
The important concepts of GST
GST CALCULATION
Important sectors under GST Law
GST Documentation
GSTR returns
GSTR annual returns
E-filling
5. ICIT Computer Institute
ICIT Computer Institute offers IT courses. It is a leading software institute that offers more than two decades of experience. It also provides various government and industry certification courses, such as GST courses.
ICIT provides online courses, corporate tr5aining, and corporate hiring It is helpful for students who can upgrade their skills by doing these courses.
ICIT computer Institute offers some other courses :
Business Analytics
Industrial Designing
Accounting
Web Design
Graphic Design
Cloud Computing
It helps you with career counseling and placement, It also offers hands-on projects and resume-building techniques in all of its courses. It provides GST course training in confluence with Tally and Marg.
Highlights of ICIT for GST Course in Mumbai
Course name- Tally ERP with GST and Marg with GST
If you are beginners, working professionals, CAs, HRs who need payroll help
GST is covered in detail with Tally ERP 9 tutorials. These are part of GST segments: Tax compliances, GST compliances, TDS, and TCS.
This course analyses the widely used industrial accounting software, as well as the rate, discount, and inventory masters, as well as the Goods and Services Tax.
The course duration is 45 hours for Tally ERP with GST course and the Marg with GST course for two months.
students who complete the course, ICIT will issue certificates for them.
Furthermore self-paced learning, this course provides additional benefits like industry-based examples, practice assignments, and subject matter experts as instructors.
6. ICA EDU SKILLS
This is a leading training and skills development organization. ICA Edu skills offer courses in the field of taxation, accounting, finance, and other career fields. It also offers GST Certification Courses in Mumbai on a short-term basis.
120+ centers across India, this is a leading vocational training institute. The latest course material, Interactive classes, and Practical training with the use of the latest software are available as part of all courses.
ICA offers other courses of 3 to 18-month durations like certified industrial accountant plus, SAP business user, and digital marketing
Highlights of ICA Edu skills for GST Course in Mumbai
Course name- Goods and Service Tax (Short course)
Course duration- 27 hours
Eligibility- Minimum 10+2 qualified or pursuing graduation students and must clear common entry test conducted by ICA
You can get Professional certification after completing the course.
The training is industry-oriented, practical training, and placement support.
Curriculum
Essential definitions under the GST Act
Taking care of the government's tax obligations
GST entry passes
Computation of taxable value of services
Calculation of Goods and Services Tax payable
Submission of GST return
Taxes on goods and services in invoices
Calculation of GST input credit available
Generate necessary reports
7. IIPTR- Initiative Institute of Professional Training and Research
This is also the best GST Certification course in Mumbai. It offers financial and revenue training as a leading institute in Mumbai.
The unique course, provided by IIPTR is a GST practitioner course that teaches you about GST theory and practical skills. The syllabus focus on the latest GST concepts, serving the dynamic needs of the finance sector.
Curriculum
GST introduction and comparison with old indirect taxes
Various types of GST
Exceptions
Registration for GST
Taxable supply under GST
Location of supply
Pricing and supply time
Outline of branch transfers, job opportunities, special economic zones, etc.
Import, export, and LUT provisions
The format of invoices
GST computation
ITS
Compliance with the reverse charge mechanism
Tax liability under GST,
GST return filing
Electronic waybill
Invoicing by e-mail
The computation and payment of taxes, the tax data reporting
Return on GST annually
Audit of the GST
Highlights of IIPTR for GST course in Mumbai
Trainers are professional experts.
Study materials are various types like Video, webinar, PPT, PDF, worksheets, assignments, and notes
Course duration is 2 to 5 months. however, you can access the video lectures and videos for a year through the LMS and email support.
with the industry-recognized certification, you will earn a declaration as "Certified GST Practitioner"
If you wish, you can enroll in the government exam for GST Practitioner. It will provide you with mock tests as soon as you enter.
How does it recognize itself from competitors? A government portal secure that offers extensive support and assistance to get you enrolled as a GST practitioner is a preferred program among the masses.
8. eduCBA
eduCBA is a global skill validator, Asia's largest learning platform. Besides its 5000+ courses, it offers 400+ verticals designed by qualified professionals.
Highlights of eduCBA for GST course in Mumbai
Course Duration- approx. 21 hours, available for a lifetime.
Course type- self-paced course, technical assistance will help you.
This online course can be studied at your own pace due to its self-paced nature.
Being a self-paced learning course, this is best for professionals.
This course will teach you all that you need to know about GST.
The course is combined with 10 courses that cover all major concepts in detail. You will be able to Understand and improve knowledge about GST as beneficial for you.
GST experts will guide you via the basics, and guide you on how to make decisions and understand GST.
Besides providing you with detailed technical knowledge, you will also provide with practical training.
moreover, to get access to the online materials, participants will also have access to the faculty to guide them about the content.
You can access this course anywhere and anytime.
The online material is accessible for a lifetime for every student who enrolls in this course.
You will earn a shareable certificate which you can attach to your LinkedIn profile or resume to show your advanced skills.
9. Keerti Institute :
This institute has a unique design of training program, empowers and upskills young people. It is a project basis on Keerti's knowledge and skills. In all courses, it offers opportunities for the youth to change their lives.
Keerti Institute offers the following Courses:
Design and Development
Digital Marketing
Tax systems
Data analysis
It has trained over 600,000 students over 23 years, this institute has over 30 courses and 100+ recruiters on staff.
Highlights of Keerti Institute for GST course in Mumbai
course name – Goods and Services Tax (K-GST)
Eligible: Students who know the Tally ERP 9
Course duration- 1.5 months
Course type- certified
Faculties are experts and professionals.
Besides assignments, projects, and case studies, there is a multimodal approach to the training for this course.
You will get benefit from the placement team's support and preparation for success in the job market.
curriculum
GST: An Introduction
The registration process
Provision of goods and services
Goods and services subject to GST
Entries about goods received in advance
Adjustments and returns for GST
Entering service entries in advance
Customers submitting advance GST receipts
Migrating to Tally ERP 9
10. Elite Accounts Academy : GST Practitioner course in Mumbai
This Academy provides a variety of courses in commerce, GST courses in Mumbai. The origination of this academy only happened in 2018, but already it has established itself as a link between academic knowledge and practical skills needed in the job industry.
At Elite Accounts Academy, This course was designed by various Industry Experts from chartered accountants to company secretaries.
Highlights of Elite Account Academy for GST course in Mumbai
Course name-Tax on Goods and Services
Course Duration 25 hours
Affordable fees and job-oriented training.
regularly updated the course content
Batches for weekdays, weekends, mornings, and evenings.
After completing the course, candidates are evaluated in a practical exam in depth.
support with job placement and mock interviews
appropriate to business beginners, semi-skilled individuals, entrepreneurs, and consultants.
In this course, you will learn all GST skills.
You can become GST consultants or freelancers after completing this course.
Curriculum– 5 modules
A list of accounting topics
Tax-related topics relevant to the Goods and Services Tax
Topics relevant to income taxes
Tally ERP version 9
Advance Excel
Conclusion
If you are a commerce graduate or accountant and you want to upgrade your skills, the GST course will help you for raising your salary by 15 to 25% on average. It increases the job opportunities for you. If you want to start your consultancy, you can do it. It upgrades your skills in Taxation, finance, and accounting professionals. so GST Course will help you for your good future career.
FAQs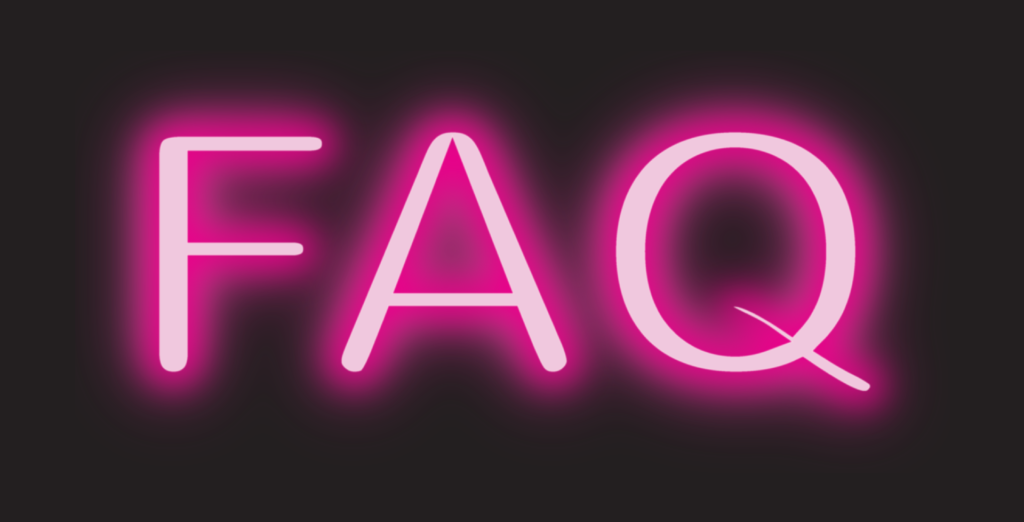 Q.1

What is the full form of GST?
The full form of GST is that  – Goods and Service Taxes.
Q.2

When was GST implemented in India?
GST is a tax that is replaced with many indirect taxes in India like VAT, Service Tax, etc. The GST was passed in the parliament on 29th March 2017 and came into effect on 1st July 2017.
Q.3

Who invented GST in the world?
In the world, France was the first country to implement GST in 1954.
Q.4

Which Country has the highest GST?
India has introduced a GST rate slab of 28% which is the highest among more than 140 countries across the globe that have implemented GST.
Q.5

Is GST a good career option?
Yes, GST is a great career option for you. There is sufficient scope in the corporate sector as charging GST is a part of every business, whether
Recommended Reads