A career as a certified GST practitioner is a rewarding one due to its high demand in various businesses and professional entities. For the curious minds who are looking for all sort of information about GST courses online, this blog brings you a detailed guide on what exactly is a GST course, and which are the top institutions providing this course online.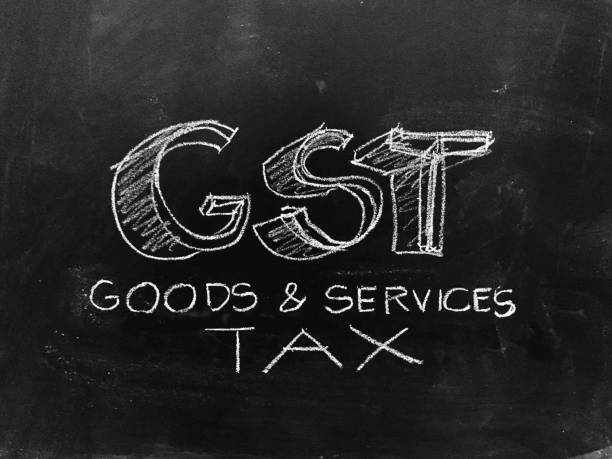 About GST
The Goods and Services Tax GST in India is among the biggest tax changes seen in recent times. This new indirect tax system, the GST was rolled out on 1st July 2017 to replace multiple existing taxes levied by the state and the central government. Though the term sounds extremely complex and might seem confusing at first, but the truth is far different.
GST is one of the most significant tax reforms that has worked as a steppingstone for One Nation One Tax agenda.
Unlike the previously applied taxes, GST Course is levied at the stage of consumption and not at the stage of origin. This one point makes GST the most simplified and standardized taxation system, thus, removing all the interlinked barriers in any form of trade.
The GST can be further categorized into 4 categories:
CGST (Central Goods and Services Tax)
SGST (State Goods and Services Tax)
IGST (Integrated Goods and Services Tax)
UGST (Union Territory Goods and Services Tax)
With a predefined set of rules and regulations for all the above categories, it becomes extremely important for common public to understand the basics as well as the details on which GST works.
Keeping this in mind, to imbibe knowledge and ensure awareness about GST, various certification courses are being designed by some of the prominent educational, financial management institutions and private entities in India. Conducting the GST course online is an added benefit for many, considering the current pandemic situation.
Online GST certification courses are designed to cater aspirants, business houses as well as professionals too. The main objective of the course is to provide basic and advanced knowledge about various aspects of Goods and Services Tax GST. By touching into the theoretical and practical aspect as well, these online GST courses provide in-depth knowledge on topics such as administration, registration, taxation, accounting, tax returns, transaction recording, and various laws applicable in GST.
Top 10 GST courses online
Want to know about the institutions providing GST course online? Read along.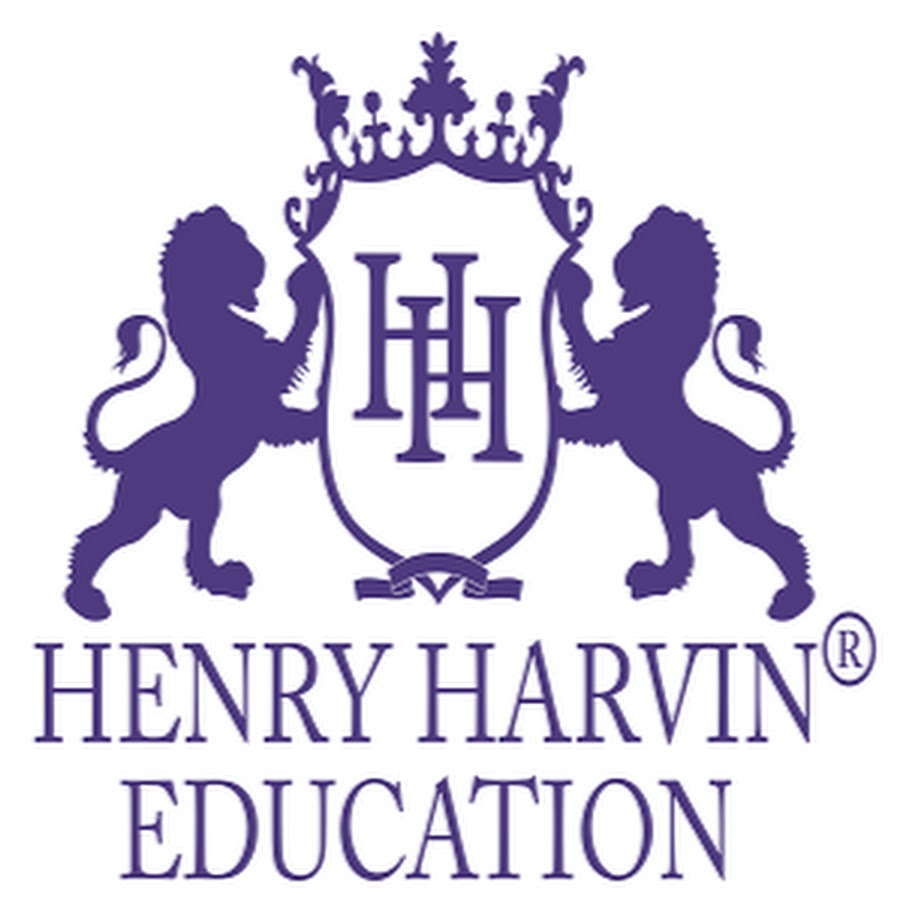 Henry Harvin® Accounts academy is ranked #1 in providing the best GST course online in India. It is also the oldest and the first to launch a GST course in the year 2016. The GST course module at Henry Harvin includes e-learning, projects, internship and training, hackathons, placement services along with a gold membership of one year with many added benefits such as access to LMS, e-learning portals and monthly boot camp sessions for 1 year.
The GST course online is set up to shape up an individual growth as well as organizational efficacy. Henry Harvin is known for its quality training, integrated course module, and balancing the theoretical and practical knowledge as per the requirement. The course maximizes and enhances knowledge about all the important aspects related to GST.
Key points
All in all, practical classes
A 9 in 1 course that focuses on soft skill development
Two courses offered by Henry Harvin Accounts Academy. One is a Post Graduate program for 12 months and the other for 32hours of online course
100% placement guaranteed
A relationship manager is always available, is your go to person throughout the course for any queries
Under the guidance of the best faculty and domain expertise of more than 20 years of experience, learners can be rest assured to get the most comprehended understanding of the topic
All the important topics like GSTR 3B, GSTR 1, GSTR 2A are covered in detail to update the aspirants on GST and its implications
Industry-recognized certification from career enhancement perspective
New provisions of e-Invoicing and critical analysis of GST law
How to take ITC (Input Tax Credit) in case it is not re-electing
Critical analysis of GST Law
Get certified GST Practitioner Certification from a Govt. of India recognised institute
Classes on Sundays
Career guidance is readily available at Henry Harvin
Video recording of all the previous sessions is available for a quick reference
Knowledge about recent amendments, challenges, and real-life experiences
With a nominal fee the course material is accessible from second year onwards, whereas its free in the first year of enrolling for the course
Henry Harvin has trained 23000+ students so far under GST course
Henry Harvin is trusted by +160 Corporates like Apollo Tyres, Crompton, Mega Cabs, HDFC, Tata Power, and many more
Featured by big media houses like Aaj Tak, Hindustan Times, India Today and NDTV
24*7 lifetime support and assistance
New batch every week
Mentoring done by award winning mentors and field experts
Complimentary module includes soft skills development and resume writing
Course content
The GST course covers all the trending topics as well as the new provisions as per law. Besides, there are live projects, guaranteed internship and career guidance being provided.
Course duration: Classroom and online training, both are for 32 hours.
Course fee:
Self-Paced Course – ₹ 8099/-
Live Online Classroom – ₹ 8999/-
Henry Harvin GST Course in other cities
Agra, Ahmedabad, Allahabad, Bangalore, Bhopal, Bhubaneshwar, Chandigarh, Chennai, Cochin, Coimbatore, Delhi, Ernakulam, Faridabad, Gurgaon, Hyderabad, Indore, Jaipur, Kanpur, Kolkata, Lucknow, Mumbai, Mysore, Nagpur, Noida, Patna, Pune, Surat, Vishakhapatnam
Other Courses by Henry Harvin
SAP FICO Course
Post-Graduate Program in GST
HR Payroll Course
Income Tax Course
Accounting and Taxation course
Contact
IND: +91 90 152 66266, US: +1-4086207686, [email protected]
2. Udemy GST Course Online : GST Certification Course Online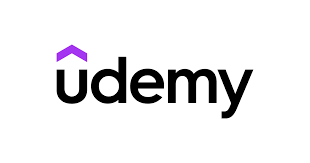 Udemy is one of the popular course providers globally. It focuses on improving lives via learning and instructing. People of any age group can learn from anywhere. With over 150 courses in 65 different languages, Udemy is a global player.
Key points
Complete GST Course Online
Course structure of 42 hours
The GST course from Udemy takes you through the basics of GST and transforms you into an expertise by the end of the course
The GST course covers all the aspects like advanced ruling, Eway bill, TDS, TCS, assessment and audits
This course is for Cas, CA aspirants, IAS aspirants, CS, LLB practitioners and Tax practitioners
Life-time access for all the study materials
On-demand e-learning videos
Course content
The course has 27 sections which will be covered in 299 lectures. It throws light on key aspects of GST like registration, administration, filing, liability, payment, and practical implication.
Other courses by Udemy
GST course and Certification to grow your CA Practice
Master GST course
Concepts and GST Portal A-Z Live Projects
Value-added Tax (U.A.E)
Course fee: ₹ 4800/-
Contact
https://support.udemy.com/hc/en-us
3.Institute of Cost and Management Accountants of India (ICMAI) : GST Certification Training Online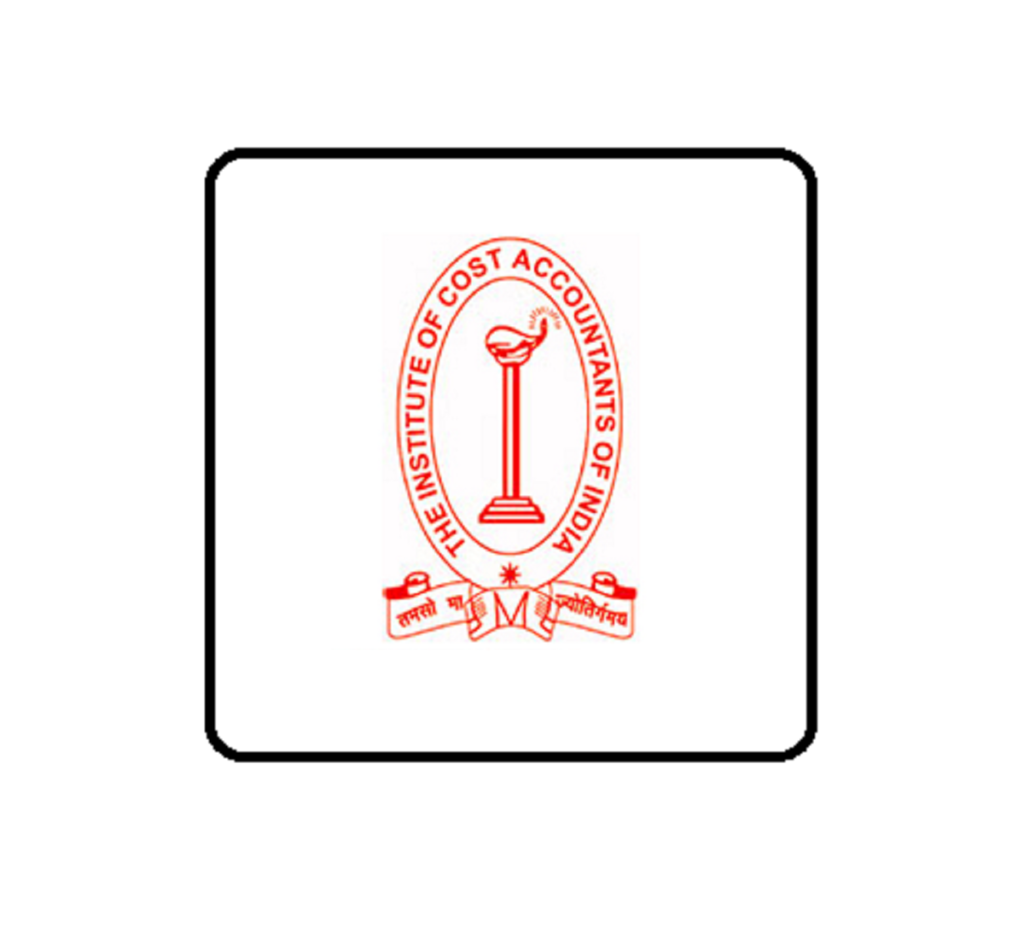 Institute of Cost and Management Accountants of India is a statutory body promoting cost and management accountancy in India.
Key points
One of the premier institutes that trains Cost and Management Accountants
ICMAI provides GST certification course to the members of ICMAI and to other statutory bodies like ICAI, ICSI, and lawyers
The GST course by ICMAI focuses on enhancing skills of professionals in related domains
Offline and online course available
Live doubt clearing session
72 hours comprehensive course
14-18 modules depending on type of GST course
India's best faculty from ICMAI, Advocates, and field expertise
Course content
Following are the key points covered by ICMAI GST course:
Constitutional Background of GST,
Concepts of GST & Definitions in GST
Classification, HSN, SAC
Input Tax Credit, Refund of ITC
Records and Returns
Payment and Refunds
Applicability of TDS and TCS under
Invoice, Bill of supply, E waybills etc.
Adjudication and appeal
Miscellaneous Provisions and Case studies on specific Chapters involving real life scenarios
Course Fees
Certification course: ₹ 10,000 + 18% GST
Advanced course: ₹ 14,000+ 18% GST
Crash course: ₹ 1000+ 18% GST
Contact: 1800110910 / 18003450092, [email protected]
4.ISEL GLOBAL GST Course Online : Best GST Certification Course Online in India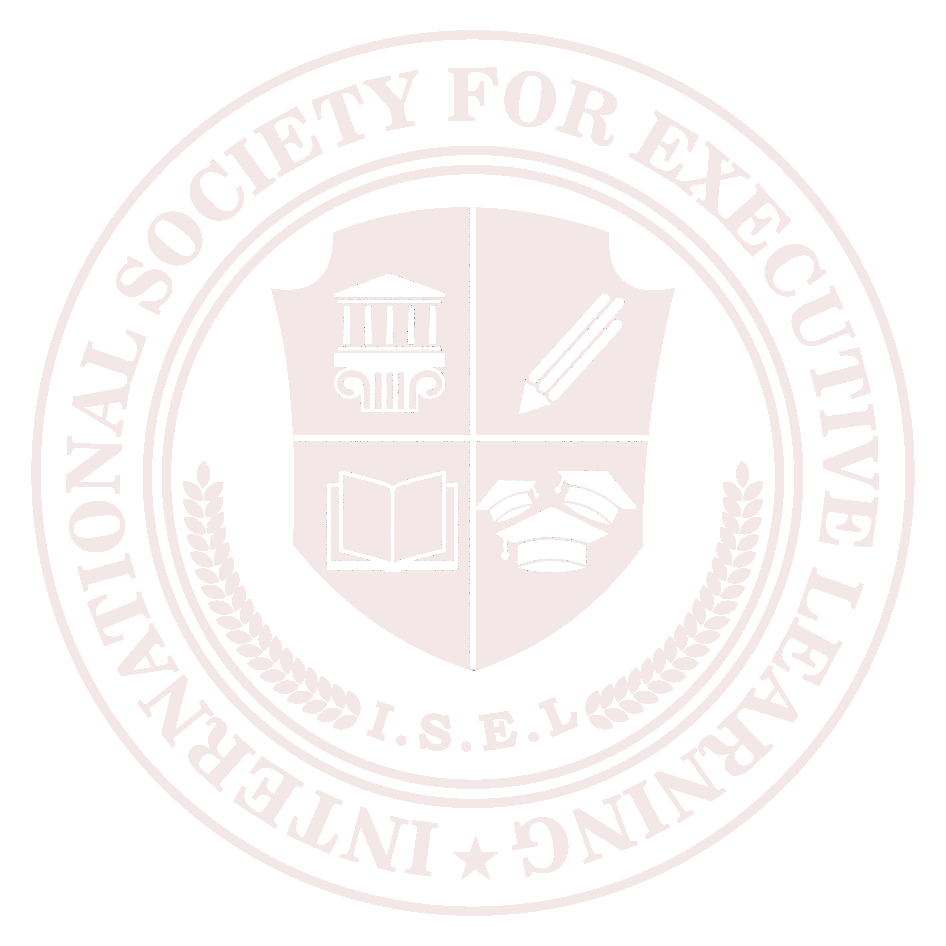 ISEL Global provides job-oriented, government accredited courses and certifications. Its global presence and partnership with prominent job portals proves beneficial for enrolled individuals. They conduct training courses through various delivery channels as classroom workshops, e-learning courses, virtual classrooms, and one-to-one sessions.
Key points
In association with MSME, Government of India, ISEL Global has launched GST course in order to teach practical aspects of Good and Service Tax (GST) that includes registration, returns and in-depth accounting and recording of GST transactions
Access to the high-quality material and E-learning content of 35+ hours
Live online interactive sessions on Sunday
Training material designed by industry practitioner with 25 years of experience
Offline Tools
Online Trainer and Technical Support via email
Practical training
A hard copy of the GST book couriered to candidates
Various offline tools and manuals/guides
Latest GST updates via email every week
Course content
The GST course covers topics of taxation, GST basics, advanced concepts, GST valuation, legal provisions. The course is recognized by MSME.
Course fees: ₹ 7,600
Contact: +91 9582-676-175, [email protected]
5.Vskills GST Course Online : Top Job oriented GST Certification Course Online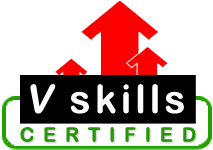 Vskills is a hugely resourceful place with links, projects, course information, tutorials, jobs, interview preparation guides etc. Vskills has 200+ courses in its kitty. It has around 2.5 million+ users worldwide. In fact, in India, Vskills is the largest certification body that conducts skills testing and has varied certification courses.
Key points
The GST course demonstrate a detailed explanation about practical aspects of GST
Certification valid for life
Lifelong e-learning access
Learning Hours: 28 hrs
Get tagged as 'Vskills Certified' On Monsterindia.com and Shine.com
Course content
The GST course by Vskills comprises of 9 modules which cover every detail of the GST. Like, Taxation and GST basics, GST Registration, GST Invoicing, GST Returns, Input Tax Credits, GST Valuation, GST Legal Provisions. By doing these modules successfully, individuals will be qualified enough to make their mark globally and stand out as successful GST practitioners.
Course fees: ₹ 3,499/-
Contact: +011 4734 4723, [email protected]
6.Tax Guru Edu GST Course Online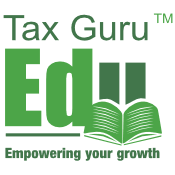 Tax Guru Education is quite popular among CA aspirants, finance students and professionals. With its experienced faculty, it promises to provide real value for the learners.
Key points
The GST course ranges from basic to advanced levels
Practical approach for better understanding of theories
Impacts and effects of GST and laws associated is explained in detail
The GST course lectures are done by CA Raman Singhla, who has trained more than 3000 students and professionals on this topic. He has written a book as well on GST and is an expert with great hold over the topic
40hrs detailed course module
Assignments and an interactive query resolution forum and a free best-selling GST e-book
Course content
14 sessions involve detailed study on basic concepts, constitutional aspects of GST, exemption, zero rated supply, levy and collection, major amendments in GST laws. It is basically a self-paced course consisting of video lectures that students can access any time before the validity of the course ends.
Course Fees: ₹10,000+GST @18%
Contact: 8899117701 [email protected]
7. Cleartax : Best Training For GST Course Online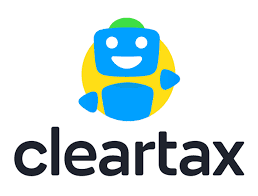 A Bangalore based fin-tech platform works diligently to simplify finances. It has an impressive list of investors. ClearTax is India's largest cloud platform for GST. By using AI power and cutting-edge technology, ClearTax is #1 tax platform for experts and enterprises.
Key points
Comprehensive e-learning GST certification course
Open for CA, tax practitioners, company executives, legal consultants and even aspirants
One-stop shop for all GST related knowledge
ISO certified
An 8-hour in-depth training on GST
Detailed transition plan to new GST
Timely update related to GST is provided
Course content
The course includes basics, new GST return system, the transition from old to the new system, and expert sections with key takeaways on expected changes in finance.
Course Fee: ₹ 3600/-
Contact: [email protected]
8.CAclubindia : Best Institute For GST Course Online
CAclubindia Online Learning offers a wide variety of online classes and video lectures for various professional courses in the finance domain. It has helped more than 50,000 ICAI students to study for CA exams anytime, anywhere at their convenience.
CAclubindia believes in sharing knowledge through interactive online platform. It provides its 2million+ members with numerous e-learning options and valuable networking.
Key points
Thorough understanding of GST
Interactive platform
Detailed understanding of GST Provisions with Practical Case Studies
Analysis of open and burning issues in GST
Preparation and filing of GSTR-9 and GSTR-9C – Table wise
Divergent Judgements and Case studies from different Advance Ruling Authorities / HC
Exclusive recorded sessions covering Q&A
Understanding of all Recent Amendments and Implications
40 hours course with weekend batches
E books and videos provided
Course content
At the end of the course, individuals will be well versed with GST and other mandatory aspects related to it. Like, levy and collection of GST, taxable events, administration, audits and assessments, E -waybill.
Course Fee: ₹ 9999/-
Contact: 1800-3000-0505
9.ICAI : best job oriented Course For GST Course Online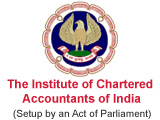 The Institute of Charted Accountants of India is a statutory body established under the Chartered Accountants Act, 1949 (Act No. XXXVIII of 1949) for the regulation of the profession of Chartered Accountants in India. Currently, ICAI is the second-largest accounting body globally and has its headquarters in New Delhi. It is a respected and one of the preferred institutes for the GST practitioners in India.
Key points
Providing specialized and updated knowledge in the area of GST in a systematic manner
Enhancing analytical and problem-solving skills for decision making
Certificate course is 70 hours and advanced course is 40 hrs
Recorded session available
Covers ethical and miscellaneous practices of GST
Only for the members of ICAI
Course content
The ICAI provides two GST courses, a Certificate, and an Advanced Course on GST exclusively for chartered accountants.
Course fees: ₹10,000 + taxes
Contact
Indirect Taxes Committee
Email: [email protected]
Tel. No.: 0120 – 3045954
10.Shine : Top GST Certification Course Online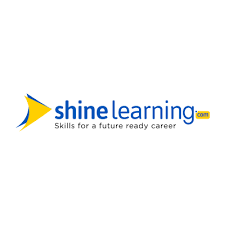 Shine Learning by Shine.com is the largest professional courses portal in India. It aims at up-skilling the Indian talent pool, making more individuals employment-ready.
It strives to bring the best courses from across the globe and is a platform that not just provides skill based learning but also helps individuals to get a job. All their courses at Shine have high acceptance in the job market globally.
Key points
Lifetime access
Learn as per your selected schedule
Explore a variety of fresh topics and get valuable inputs on the same
Course Completion Certificate
Course content
The course covers essential topics like taxation, GST basics, GST payment, GST law, administration and registration.
Course fees: ₹8474
Contact: 08047106646
Importance of GST Course
Increase in salary from 15% – 20%
Become an authorized GST practitioner
High in demand due to lack of skilled professionals
SMEs looking for outsourcing would create 60,000+ jobs that revolves around GST
About GST course
A GST certification online course is a wide-ranged course specifically designed to provide detailed and updated information on GST by developing analytical skills, problem-solving skills, thus obtaining a rewarding future for the learners.
This course is best suited for fresh graduates and postgraduates in the field of business management, banking, accounting and finance, Chartered Accountants (CA), Cost and Management Accountants, Company Secretaries (CS), Certified Management Accountants, students pursuing law, retired professionals, working professionals of taxation, audits and financial domain, and professionals who are looking for switching their domains.
Skills attained from the GST course online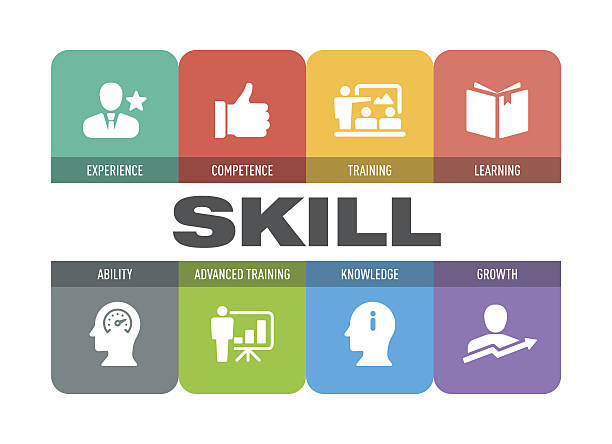 • GST planning
• GST registration
• GST valuation
• GST payment
• GST invoicing
• GST laws
• GST accounting
• GST in other countries
• Taxation
Benefits of online GST Certification Course
With the implementation of GST in India, a plethora of job opportunities have bloomed in recent years. This has led to the huge demand for skilled GST practitioners.
The following are the benefits of doing an online GST Certification Course:
It offers a structured course content in a classroom setup
Duration of the course ranges between 30-40 hrs at max
Accelerated courses like this one works well for people looking for career advancements
Focusing directly on the main ideas and key points helps to keep irrelevant discussions at bay
Individuals doing the course for enhancing their knowledge to handle GST related functions in their organisation.
Adds up value to the current skills of a learner
Individuals can start their own consultancy firm or choose to work as a skilled GST practitioner as well
It provides huge insights for professionals already in banking, finance, and taxation domain.
According to industry experts, with an industry-specific skill like GST course, candidates can expect a good salary hike ranging anywhere between 15% – 25% on an average
Conclusion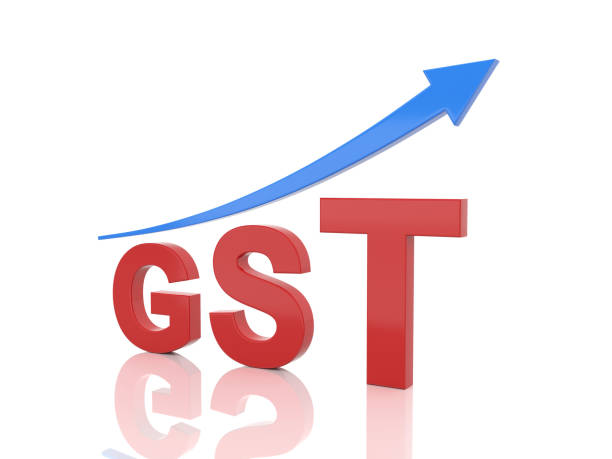 We hope that the list above and the details mentioned would be extremely helpful for the candidates to decide on which academy to choose. With the above list of Top 10 GST Course Online, surely a lot of aspirants would step forward with insight about GST courses and the job opportunities it would provide. GST is a comparatively new law. GST courses attained under subject matter experts' guidance with the support of renowned academies would carve paths for many.
For further queries, kindly refer to the FAQs.
FAQs
   What are the career opportunities one can look for after completing this course?What is a GST certification course?
A GST certification course is a comprehensive and structured learning course that provides all the    necessary insights about GST and its practical applications.
     How much time it takes to complete the GST course online?
The time frame is anywhere between 1.5 months-2 months.
Who should enroll for the course?
Individuals with immediate need of job switch and those looking for long term career advancement   can choose the GST course. Students with basic knowledge of taxation system, CAs, CSs, Accountants, ICWA, law practitioners.
    Is it similar to Tally?
  No. While Tally revolves mainly around accounting GST course is in direct relation with taxation, tax laws and its branches.
   What are the career opportunities one can look for after completing this course?
Job profiles like Taxation Manager, Taxation Analyst, Reconciliation work, GST consultant, GST trainer, GST practitioner, GST compliance, Auditor, GST legal advisor etc are some of the promising opportunities achievable after completion of the course.
Who are the potential employers?
Law firms, in-house legal departments of companies, PSUs, central and state government, litigators are few of them
What are the relevant industries where I can look for jobs after completing the course?
Banking, Legal, Finance, Insurance, Government and Technology.
Which is the best GST certification course in India?
Undoubtedly GST certification course from Henry Harvin Accounts Academy is the best course in India. Henry Harvin has worked in detail to make the course simplified yet effective so as to provide an all-round understanding about GST. Alumni from Henry Harvin are among the panelists in leading media houses like NDTV and Aaj Tak. Moreover, they have been ranked #1 for their courses and related services, by India Today and Tribune India.
Is there any assessment in order to get the certification?
Yes, there is an assessment system done by all the institutions for getting the certificate.
Is the GST certification course recognised globally?
Being an ISO certified body, the certificate gets global acceptance, media recognition, affiliation, and global clients as well.
Can a fresher from non-financial or non-technical background join this course?
  Yes, candidates that fall into the above categories can join this course as all the basics would be taught before proceeding to the advanced stage. The zeal to learn something new is what you need to bring along with you.
Recommended Reads
.