Henry Harvin is ranked #1 by the Higher Education digest for the Medical writing course. It was set up to advance the journey of professionals in content writing by enhancing their skills. It helps to create a structured document that depicts information clearly and concisely. Medical writers are an important part of the growing healthcare and pharmaceutical industry. Thus a course at Henry Harvin guides and upskills to opt for the medical writing profession.
After getting certified at henry Harvin, one can work as a 'Medical Communications Specialists', 'Medical Content Writer', 'Medico-marketing writer', 'Clinical Researcher', 'Medical Quality reviewer', 'Medical Liaison', 'Clinical Educator' etc.
Always people confuse as to be a medical writer a degree in science is required, however it is preferred but it is not a mandate.
At Henry, Harvin faculty is very helpful, and even after the completion of the course one attends refresh sessions and clarifies doubts and queries The course is designed and structured in partnership with industry experts and corporate professionals. There is an option to access recorded videos in case of missed class or clarity on the topic.
A medical writing certification endorses the skills needed to be a medical writer.
Provided By Student Medical Writing Course Reviews Video
Henry Harvin Medical Writing Key Highlights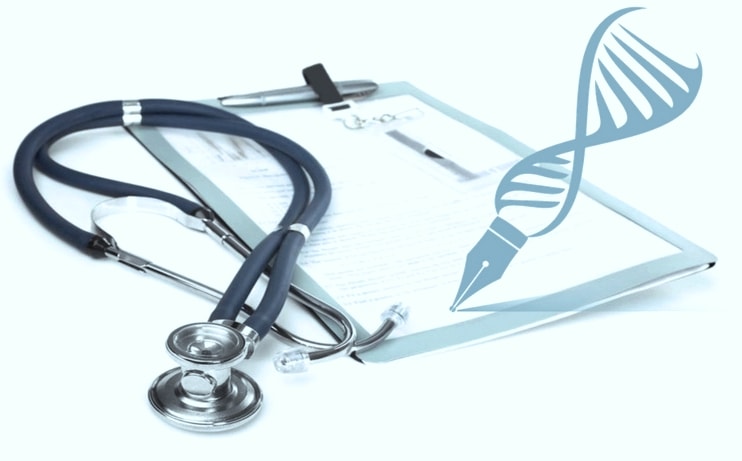 The trainers at henry Harvin are having 10+ years of experience in medical writing and have provided training to over 900 + students

The course is 16 hours of online classroom session that includes the study of the theoretical concepts. And 24 hours of live boot camps. It also has 50 Hours of learning.

There is an option for Industry projects to provide the practical aspects of training.

Along with the course Henry Harvin provides 1-year gold membership that includes E-learning access for recorded videos, games, projects, and case studies.
12 Brushup sessions for a period of 1 year. Internships, Job opportunities, and assistance in acquiring Interview skills.
The course syllabus is divided into 7 modules that cover all the necessary topics and types of medical writing

Two complimentary modules are offered along with Henry Harvin's medical writing course Reviews.

For applying for the certification course the steps involved are registering and attending training sessions after the sessions projects are submitted and thereafter you are certified.
Practice at Henry Harvin for Course Delivery
There are live projects that are arranged for the training to give a complete overview of practical applications of course. Henry Harvin believes in Experiential learning of the concepts and provides in-depth practical knowledge
It uses techniques that are aligned with its G.C.A.O. pedagogy. This helps the participants to get focus-oriented outcomes from training.
The session is engaging through various activities like presentations, group activities, brainstorming sessions, and hands of experience with different tools. Thus learning with fun.
Benefits or learnings of the Course
The course helps to improve and enhance my writing skills as a medical writer.

It includes all the genres of medical writing thus we become aware of the styles and types.

It helps to effectively communicate medical details to other people. Thus even a non-medical person can also understand the document.

It clarifies what medical writing is all about and what it's not. It also lays the outline for the essential ethics of medical communicators.

It also explains the ethics that is followed in scientific communication.

The course makes us familiar with the scientific background that is needed to be a medical writer.

It includes the necessary traits that are required to be a successful medical writer.

And most important, the course includes all the essential terminologies used in medical writing.
Medical Writing
Scientific writing in the medical field is medical writing. It includes developing a clinical trial document that clearly states the research results, product use, and other medical information. Medical writing came into existence as a Pharmaceutical and Contract research organization Industry-required professionals who would present well-structured documents clearly and concisely.
Before getting approved for market, all new drugs have to go through the complex process of clinical trial and regulatory procedures. Thus there starts a requirement for medical writing person who would present the research document effective and flawless way.
Medical writers are required in the following fields. The scope of medical writers.
Medical writers are required in Pharmaceutical or healthcare product companies including medical device companies. That makes equipment for medical use.
Contract Research Organizations (CROs) & Business or Knowledge Process Outsourcing companies (BPOs/ KPOs) that are involved in research and development and discover the new drug.
Scientific content and healthcare communication companies (Functional Service Providers) are the being the companies that provide medical facilities and assistance to the person requiring it.
Media & Publishing companies and Medical Journals Academic medical institutions, Medical/scientific societies. The medical documents that are published also require medical writers.
Healthcare Websites providing information require a medical writer to present the information in an effective way.
Essentials of good medical writer
The ability to understand the project that is assigned and how it has to deliver. Before starting to write about the project it is very important to understand the purpose for which the document is being written. It provides direction and the idea is to know where to provide stress on. The timelines that are to be followed and the review approval process that is there all provide the basis for writing.
Understanding the target audience for whom the document is to be written. It plays an important role as knowing the audience tells about how well the audience is aware of the medical writing and what are the areas that need less explanation and what are the topics that have to be explained concisely.
Research of the subject for which medical writing is to be done. a correct research methodology and writing the research product effectively are two different things that are needed to be done efficiently. Adequate planning and time need to be done for both.
The logical reason is the thoughts and logic behind the document and articulates accordingly. One has to understand the question of why the document is being written and the topics covered that are included. It is very important to analyze the document so that you can write the document effectively.
Scientific accuracy and attention to all the details. As we know the medical field is all about accuracy and one cannot afford to be incorrect. Thus it is very important to check and recheck the facts and figures stated along with all the details.
Ability to work independently and also across teams to gather information and deliver the project. This is the requirement that is situation-based and one can land in any of the medical writing jobs and has to work accordingly.
Ability to communicate with different people and coordinate with them. Communication skill is very important as this is the start of writing a basic requirement for any type of writing and very important for medical writing. Being the medical part it has it is a bit difficult to understand and thus requires effective communication skills.
And importantly ability to maintain time and meet deadlines. Medical writings are published and submitted as and when required. Delivering the project on time is very important. There are set of procedures and steps that need to be followed and all of them are interdependent, thus one has to be very strict about meeting the deadlines.
Medical writing course how to choose
For choosing a medical writing program the course needs to be chosen from a reputed institute having experienced faculty and quality delivery standard. It also has the added advantage of being associated with industries/ companies having writing demand and quality standards.

The content and curriculum covering topics: Introduction to Medical Writing, Scientific Writing, Drug Development Process, Pre-clinical/Non-Clinical Writing, Medical Writing for Clinical Trial, Medical Writing in post-marketing phase, Guidelines to Publish Clinical Data, Regulatory Strategies, etc. the course aims to skill aspirants in delivering structured document for medical professionals.

The way the medical training is delivered also plays an important role, an online course with projects and internships clarifies the concept and provides practical training.

Advice and assessment from faculty. Training including projects and internships guides the aspirants but feedback and
Why medical writing @ Henry Harvin
The medical writing course at Henry Harvin is one of the excellent courses that help the aspirants to understand the terminologies, medical concepts, and ideas and present the documents in a way that the target audience understands.
Medical writers don't do the original research work and work with physicians and scientists involved in the generation of data and research. A good medical writer presents the actual data in an impeccable way.
At Henry Harvin, the medical writers are trained to write the document and trained to increase Domain knowledge, target audience for whom the documents is being written, expressive writing skills. Focus on Maintaining accuracy to details , consistent writing, and security of data and information, Being up to date with the latest developments, developing Good listening skills for problem-solving, ability to negotiate and take decisions basis a well-thought-out search strategies, suitable and effective use of keywords, use of a variety of sources when researching.
Medical writing has different documents for different purposes and at Henry Harvin, the syllabus also includes different types of documents.
In addition to the familiarity of medical concepts and ability to write few more things is important like Medical & therapeutic area knowledge, Drug development process, pharmacology, drug safety, Statistics, Technical guidelines, and Henry Harvin knows the importance and the syllabus includes all of these it also includes the importance of Language & grammar, Literature/reference searching, Interpretation and presentation of research data, Ethical & legal issues.
Check Henry Harvin Reviews
FAQs
Q1. What should I expect from Henry Harvin's medical writing course?
Ans. You should expect an interactive learning experience, up-to-date relevant content, and guidelines on designing and developing medical content. This would also come with assignments and projects to brush up on your skills and soft skills training as well.
Q2. How long would it take to complete the course?
Ans. The course would take 24 hours to complete. Post the completion and certification there is an internship program too.
Q3. Is the course accredited and globally recognized?
Ans. Henry Harvin's medical writing course is globally recognized. Some of the affiliations are MSME, UKAF, UKCert, PMI, and the Ministry of Corporate Affairs. 
Q4. What do medical writers do?
Ans. Medical writers are eligible to work for abstract writing, product advertisement, education material, grant proposals, healthcare policy, white papers, sales training, regulatory documents, etc.
Q5. After completion of the course which are the industry domains to check for medical writing jobs?
Ans. With a multitude of needs and styles of writing, a good medical writer can look for jobs in biotechnology companies, government agencies, medical equipment manufacturing companies, pharmaceutical companies, medical book publishing companies, CROs, etc.