Have you completed your graduation and are looking for a course that will accelerate your career path? You want to make your career in software but are not sure which course will be beneficial for you? Then SAP training will be a perfect answer for you. If you learn SAP software then you will be able to analyze the complex business processes by learning database management. SAP is quite popular among young aspirants as it has a huge career prospect.
What is SAP?
SAP stands for System Analysis Program development. It is a German software company founded in 1972. With its advanced technology and innovative method of data analysis, it has transformed rapidly from a small endeavor to a multinational company.
SAP is high-quality software that streamlines all the core functions of an organization such as business process, operational management, financial analysis, supply chain management, and customer relationship governance. In short, this system connects all crucial areas of a business in a single digital platform. The conventional way of business process transformed into a coherent method with the help of SAP software.
To reach your desired career goal you should find out the right and trustworthy institutes that will shape your future in the right direction. To do so, this research will introduce you to the 10 best SAP training institutes online. This article will provide some relevant information regarding SAP training for both fresher and professional aspirants.
Lists:
Henry Harvin has established its name as a leading educational institute by creating educated professionals. Henry Harvin has started its journey in 2013 and since then it has gained a reputation by offering 100+ online and classroom courses.
We all will agree that nowadays only formal education is not enough to build a strong career path. To meet the industry standards a candidate needs to be well-trained and efficient. The candidates need to develop relevant skills with in-depth knowledge. Henry Harvin understands this gap and tries to build a bridge by offering trending courses that will be useful for both the company and the employee.
The SAP course offered by Henry Harvin possesses a high position among others. The unique course structure has made it exclusive compare to others. You can find almost every domain related to SAP in the curriculum.
Key Features of this course:
Online interactive session by experienced trainers with a duration of 44 hours. Practical projects are part of the curriculum.
The internship program is conducted to get hands-on experience.
After successful completion of the training, you will earn a certificate recognized by Govt. of India.
You will get full placement support for 1 year after completion of the course.
The membership allows you to access the E-Learning Portal even on your mobile phone.
Bootcamps are conducted regularly over the next 1 year. Free competitions are conducted to improve your skill.
You will get all the relevant study material from the beginning of the course. Recorded videos of the sessions are available in the portal.
Unlimited access to SAP software with high speed.
You will get assistance from an expert for resume writing and interviews.
Henry Harvin has built strong relationships with leading companies by providing skilled professionals. The decision of joining this course will be the first step towards your bright future.
Check Henry Harvin's Customers Reviews:
Urvashi Agarwal, Radhika Bharti, Simran Kaur, Alisha Sinha, Hammad Akhtar, Naren Roy
2. Kodak Consulting
Kodak Consulting is a Certified Technology Consulting Company with expertise in SAP software solutions & enterprise application services. It operates across geographies, industry verticals, functional domains, and technical landscapes.

Kodak Consulting has corporate offices in Hyderabad and San Francisco. It specializes in providing enterprise application services focused on-

– SAP Business Suite S/4HANA
– SAP Cloud Platform
– Successfactors
– C/4HANA with Hybris C4C
– BW/4HANA Cloud Analytics
– SAP Multi-Channel Foundation etc

Kodak Consulting has its presence in SAP S/4HANA Implementations, Support, Conversion & Cloud Based Services.
With "Customer-first approach" Kodak consulting team helps companies buy, build, implement, service, support, and run SAP solutions to fit their unique needs.

The key area of expertise-

Automotive and Auto Components Manufacturing
– Industrial Machinery and Equipment Manufacturing
– Pharma and Chemical Industries
– Agro Food Products Processing Industries
– Utilities Industry
– Infrastructure and Project-based industries
3. Atos India:
SAP has expanded rapidly over the years across the countries. To spread their business, they partnered with many organizations in different countries that will build their image strongly. Atos India is one of the training centers that started SAP training in India in 1999. Fulfilling the commitment of spreading quality education and producing skilled professionals over the past 20 years made them one of the premium SAP training institutes in India.
Key Features:
A wide range of SAP courses is available.
They provide classroom training in selected cities like Bangalore, Chennai, Bombay, and Pune. Online training is also available.
Instructors are highly experienced in managing SAP projects and deliver their knowledge efficiently.
Highly advanced teaching techniques help the students to understand the concepts effectively.
Other than SAP training, you will get guidance regarding soft-skill, grooming, and tips on preparing for the interview.
After completing the course, you will get a certificate recognized by SAP which will add immense value to your career.
You will get placement support. Good placement record so far. Tie up with leading companies.
Other than the conventional SAP certification program, this institute provides corporate training too. The corporate training focuses specifically on the limitations and then assists the employees through short-term trainings.
4. VACS SAP Edu:
VACS started its journey in 2006 as an SAP Partner company by providing services to its customers. They have successfully completed many projects domestically as well as globally. In 2013, VACS SAP Edu was established under parent company VACS to create a dynamic SAP ecosystem with satisfied customers, partners, and aspiring professionals.
They have different course structure specifically for individual, corporate, university, and internship.
Training is provided on every domain of SAP.
Online training is provided.
A special art training room has been created.
Good reputation with top companies.
Successful placement history within shortest period.
The proficient course structure has been designed to enable a candidate fully job ready.
One of the benefit of this program is that you will be upgraded to an SAP consultant.
Learning in this institute will be concluded as a bright future of a smart investment.
5. Delphi Computech:
Delphi Computech is a Pune-based IT and Management Education and consulting company. Over more than 20+ years in the education business, Delphi has left its mark in computer and management training. This educational society has been accredited by national and international universities.
Delphi is the first institute in India that started the concept of eLearning in 2006 with collaboration with SAP India. The constructive and industry-based course structure has made them stand out in the IT and business management sector. The excellent teaching technique and a friendly atmosphere are the key secrets of cultivating 20000 successful IT professionals so far. The industry-relevant course structure of Delphi Computech has built a reliable relationship with the leading IT companies. They believe that professionals trained in this institute will accelerate the growth of the company through their analytical skills and efficiency.
Key Features:
Online training is available.
You will get tips on how to crack an interview. Continuous job support will help to uplift your spirit.
You will get online resource material.
You can access online learning rooms where you can get assistance from eminent trainers and can connect with peers.
Delphi Computech is committed to the SAP community for creating efficient professionals. The strong association with leading companies proves that they are on the right track.
6. Udemy:
Udemy is an e-learning platform where professional courses predominate. Certification programs are available to enhance the technical skill of the students and help them to perform well on the work front.
Established in 2010, Udemy is able to attract millions of students to enroll in any of their 183,000 courses by 2021. One of the most interesting features of this online platform is, they provide different pieces of trainings in 75 different languages. It clearly indicates that how rapidly this institute has crossed the boundaries through its online concept.
Some unique tools have been used to develop the course structure. The curriculum consists of videos, PowerPoint presentations, PDFs, audios, and live classes. Students can clear their doubts by joining discussion forums created by the experienced instructors. Corporate trainings are also arranged through Udemy's custom learning portal.
The SAP course offered by Udemy is very popular among young professionals as this course structure will help you to advance in your career. The subject module depicts numerous examples and practical case studies to explain the topics. This self-paced course allows you to access the portal on mobile or computer.
Udemy is one of the fastest-growing e-learning platforms that conducts certification programs on a wide range of courses going out of the traditional university system.
7. Skillshare:
Skillshare is an online education company that offers educational services through video lessons. When you opt for a subscription to a particular course then you can avail the video lesson conducted by a highly experienced instructor.
Even if students need to watch videos, it is quite interactive and engaging. The modules of the course are organized systematically. Clear instructions are given to perform a particular task. The videos are designed for a short duration which will perfectly fit in your daily routine. Furthermore, the Skillshare app will allow you to continue the classes anywhere in the world.
The modules are designed in such an innovative way that you will learn new skills after every class. These lessons are very useful to strengthen your knowledge of the subject matter. Each class is concluded by hands-on projects that will make you familiar with real-world challenges.
Skillshare provides courses on major categories based on real themes and interests of people. The uninterrupted nature of self-paced courses is adding new dimensions in the life of many people to pursue their dreams.
8. Coursera:
Did you always desire an SAP certification program from a reputed university but are not sure about the eligibility? Sometimes it's not possible for people to relocate other cities to study in that particular institute.
In such a scenario Coursera, in 2012, came up with a new concept of e-learning courses. In collaboration with many universities and colleges, they offer a certification program in a variety of courses. The certificates are equivalent to a 4-year degree from a college and are recognized by all the top companies.
They have tie-ups with many prestigious universities across many countries such as Brazil, the United Kingdom, Korea, India, and the United States of America. Many governmental institutes and corporations also offer courses through Coursera.
Key Features:
Their advanced course structure generates new skills.
Each video lectures take 1-2 hours every week and courses may continue from 4-12 weeks.
The course includes lots of assignments, quizzes. The course is completed by taking a final exam or submitting a project work.
Students are continuously exposed to the real world by experienced trainers.
Students can have practical experience through hands-on projects which are guided by experts.
Earn a certificate and you will get support to present your expertise to the leading companies.
The college students can opt for the Campus Student plan by Coursera which provides a guided project and one course for free within a year.
In 2020, due to the outbreak of the COVID-19 pandemic, Coursera took the initiative to sponsor students, professionals, or individuals who were affected.
9. Willsys Technologies:
Willsys Technologies has created a place in the IT sector as it delivers IT training, business consultations, and outsourcing of service- all together. Their efficient and innovative software solutions help their clients to meet business challenges attain the goal.
Their training center is committed to creating skilled IT professionals who are eligible to acquire prestigious jobs in the industry.
Key features:
Classroom training, online training, and corporate training are available.
The modules of the course contain numerous projects which will guide you in handling real-world challenges.
The instructors are experienced and knowledgeable in software.
Continuous support from placement cell. Get tips for resume writing, guidance on preparing for interviews.
Free demo classes are held.
They provide flexible time options as it will be easier for the professional to pursue the course.
This course is applicable for students as well as professionals who are thinking of a career shifting from one domain to SAP.
The skill and the knowledge acquired in this institute will be great assets for the company where you will work for. Your efficiency will trigger the growth of the company and you will be recognized as a star performer.
10. 3RI Technologies:
3RI Technologies is a Pune-based software training provider since 2010. This institute has earned confidence from its students for providing quality education and training. The leading software companies also rely on this institute for hiring high performers and raising the overall growth.
Key Features:
Both classroom and online training are available.
This course takes 6-8 weeks to complete.
You need to complete 2 industry-related projects during the training period.
The final exam is being conducted to accomplish the course.
You will get full support regarding placement.
The trainers are recognized internationally.
The interactive method of teaching encourages students to understand the concepts deeply.
Flexible batch timings are available.
3RI could be ideal place for them who want to pursue a career with job assurance at an affordable price.
11. SAP:
What could be best if you can learn SAP software from the organization where it originated from? Keeping in mind, SAP has made a continuous effort to develop skilled professionals by offering a customized training program.
This program focuses on an elaborate learning process and in-depth knowledge of the learner. The implementation of SAP software by these trained experts will maximize the performance of any organization. You will be able to adopt some innovative skills and advanced techniques that will make you valuable to your company.
Key Features:
This course is available in the classroom, virtual, and self-paced training formats.
Experienced instructors.
The course structure is updated according to market changes.
You will get access to an interactive online discussion forum.
Online study material is available.
You can access 60 hours of lab facility.
You will get constant guidance from the expert faculty about your progress.
The Certificate is globally recognized and accepted across the companies.
Course duration is approximately 2-4 months.
The SAP course is one of the trending courses in recent times. Having an SAP certificate from SAP itself will differentiate you from the crowd and redefine your career.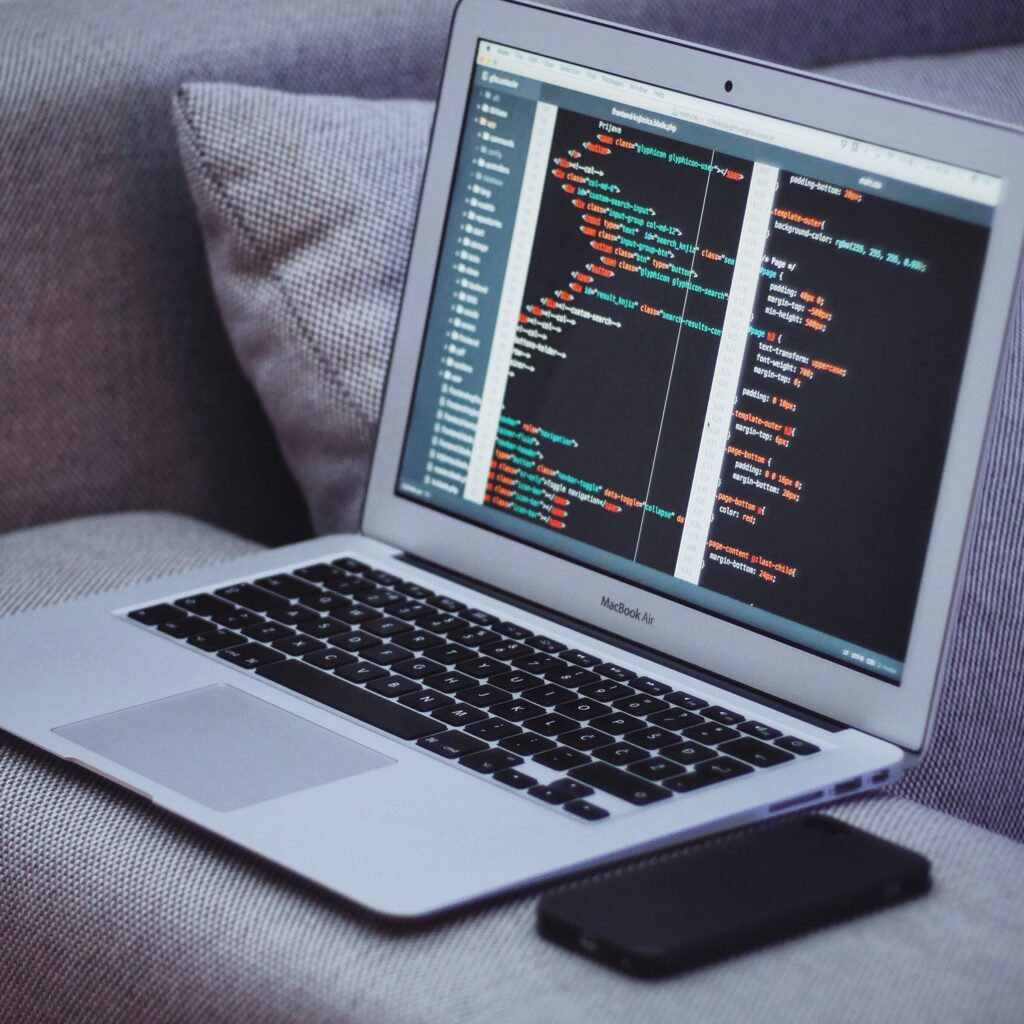 Overview of SAP training:
SAP solutions are available in two core areas:
Functional Module: Functional SAP training is offered on the topics such as business operations, business planning, customer relationship management, financial analysis, sales and distribution, and logistics.
Technical Module: In technical SAP training one can learn programming and coding languages to support the Functional area of an organization. In this module, the focus areas are installation, the configuration of software, and maintaining the system by identifying the technical problems.
The SAP certification program is available in different levels:
Associate Certification: This is the base of the SAP certification program as more fundamental and expertise levels can be built upon it. This certificate will establish you as an SAP consultant or you can be eligible for the job market.
Delta Certification: It is the next level of the associate program. It advances your skill and knowledge.
Specialist Certification: Anyone can pursue this program after the associate program as well. If anyone wants to expertise his or her skill on a particular topic then he or she can go for it.
Professional Certification: This is the highest level of this course. After completing this course, one will be able to reach the highest rank of the career.
What are the benefits of SAP training?
In recent times SAP is considered as a 'brain' of a company as it is used to store all the operational data. If you want to know about the prospects of SAP then you should understand the benefits of SAP training.
SAP is widely used software irrespective of the industries. So it is believed that new job opportunities will open up with a high pay scale.
The skills and knowledge acquired through SAP training will help you to deal the real challenges. Because of the widespread of this software globally, many international opportunities can come your way.
You can work as an SAP consultant as well. You can guide your clients by providing services and suggestions.
You will be able to gain recognition and reputation in society.
Conclusion:
In the current scenario of society, SAP has become one of the essential software to manage all the core segments of an organization e.g. business operations, supply chain management, customer service, and financial analytics. Because of its huge application, there is a great possibility to get hired after completion of the SAP certification program.
The SAP-trained experts are qualified to identify the problem areas and deliver solutions applying their acquired knowledge.
A certificate is proof of the talent and hard work you put to pursue a course. As a result, when you obtain a certificate in SAP training, you will be considered as an asset to the company. It will make your resume distinguishable among all. AS an individual you will be able to make a better world by improving people's lives with your work.
In the end, I will conclude this article by saying that, before joining the course you should go through all the criteria minutely. You should be aware of the course duration, infrastructure, qualification and experience of the instructor, EMI facilities available or not, etc. If a demo session is available then you should go for it. This will be a big leap in your career and you should step forward wisely.
FAQs:

Q1. Which SAP course is in demand?

There are almost 180+ modules are available in SAP course. Among them SAP HRM ( Human Resource Management), SAP PP ( Production Planning), SAP MM (Material Management), SAP FCM (Financial Supply Chain Management), SAP SD ( Sales & Distribution), SAP PS ( Project System), SAP FICO Financial Accounting and Controlling) are high in demand.


Q2. Is SAP good for future?

In recent times, SAP is one of the most prestigious career option in Software. If you are already working and want to enrich your portfolio then this degree will definitely accelerate your career path. This will help to grab highly paid jobs.

Q3. What is the fees for SAP course?

The fees for SAP course varies depending on the different modules. In India it ranges between Rs. 40,000 to Rs. 3,50,000.

Q4. What is the duration of SAP course?

The time period for some modules is 30 days to 60 days, and few modules extend to 90 days.

Q5. What is the salaries paid to an SAP certificate holder?

An SAP certificate holder can work in different grades and they will be paid accordingly. For example, a in associate grade a developer earns around Rs. 7,30,000 and an architect will earn around Rs.16,80,000.
Watch kodak consulting reviews
– Kodak Consulting Reviews 1- https://www.youtube.com/shorts/9mIFRdilXu8
– Kodak Consulting Reviews 2- https://www.youtube.com/watch?v=eSN7DcTyQFE
– Kodak Consulting Reviews 3- https://www.youtube.com/watch?v=Y2K_RZUNx5U
– Kodak Consulting Reviews 4- https://www.youtube.com/shorts/Mx4f5ZSeUYU
– Kodak Consulting Reviews 5- https://www.youtube.com/watch?v=GSxu13gt9Dw
– Kodak Consulting Reviews 6- https://www.youtube.com/watch?v=mQsQv8sSrBE