Hello Everyone,
Welcome to the Generation Alpha!!!!
As we all know every generation has its specialty and it is quite difficult to adapt to the constant development between generations' especially the rapid growth of technology and its advancements.
Many organizations were unable to adapt to change and this inability to respond to change and development lead to the destruction of popular brands and products and had paved the way to wrecking their market position. Hence, to nurture our kids in this evolving world, versatility is the key, as change is the only constant thing.
Best Junior MBA Course in India
So, would you like to improve your child's decision-making skills? Would you like to improve your child's critical thinking? Do you want to see your child as a future CEO or an innovative Entrepreneur? Do you want your child to occupy any top-level management position in an organization? Then, you need to think quickly. If you want your kid to be flexible and adaptable towards change.
The generation alpha is very quick in understanding things and they want to explore more opportunities. They are all restless. These kids are discovering everything on their own and would like to know more about current innovations. By proper guidance and motivation. You can create a path for those young creative minds towards their goal.
The institution offers a junior MBA course for multi-talented children. Which helps them to develop their critical thinking, decision making, and problem-solving ability. This course is a kind of booster which helps your children to reach their goals.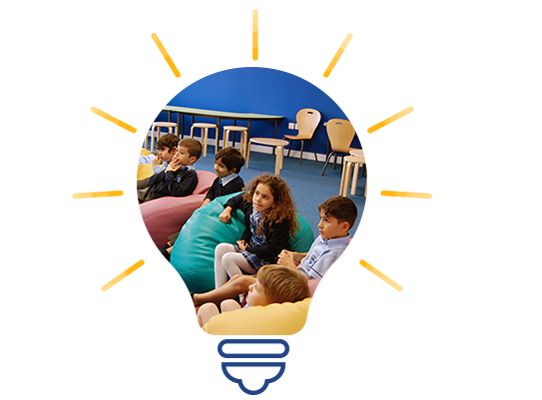 "Always aim high therein lies your glory"
What is a Junior MBA Course?
Junior MBA course is introduced to children ages 6 to 12. In this program, they will find out with regards to the fundamental concepts in business and will allow them an opportunity to interact with experienced experts in the business and to cooperate with other students, the individuals who have interest in business and management. They will get to know all the details of basic tools related to management and entrepreneurship.
Course curriculum mostly covers all the concepts of MBA, which lay a perfect foundation to your kids if they want to become future CEO or an entrepreneur. The course includes all the basic concepts of management like planning, directing, organizing, and controlling. It also gives information on specializations like human resources, marketing, and finance to identify their interests. Trust your kids and give them a chance to explore their talents.
Here are, the top 7 Junior MBA courses in India and the same has been categorized as per the popularity and the benefits offered by the institutions.
1. Henry Harvin ; Best Junior MBA Course in india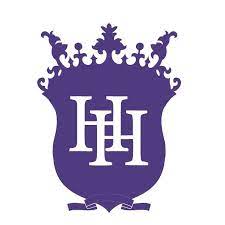 Henry Harvin offers Junior MBA Course for primary school children between 3rd std and 8th std encouraging students to take wise decisions and to be independent. The main objective of the program is to deliver basic concepts of management and make them understand the terminologies used in management.
Through the Junior MBA course initiative; they believe empowering and enriching student's minds crammed with knowledge before the curriculum and co-curricular activities they learn in academics
Course Highlights:
The duration of the junior MBA course is 32 hours and the mode is live online interactive sessions. Each session will take 1.5 to 2 hours.
This course helps to develop problem-solving and decision-making abilities and gives a keen understanding of current generation competencies.
The students go through the sessions related to logical thinking and reasoning which helps to generate creative ideas and to set goals.
This course will help the students to develop communication and self-confidence which will improve their presentations skills.
In this course, the students will get access to the latest technology, software and mentors will help them with the access which will help them to identify their interests.
The students will understand the basic concepts of management, critical thinking, data analytics, problem-solving, and teamwork.
Being in a tender age around 8 to 13 years. The student will get to explore their creativity by experimenting with the projects and products given to them.
The course will be entirely activity based which leads them towards active participation.
Kids who have problems like stage fear, low confidence levels, negative thinking, feeling lonely and isolated will have huge exposure in this course.
This course will help your kids to develop responsibility, self-confidence, positive thinking, and goal setting.
Henry Harvin Also Provides These Courses
2. Clever Harvey : Top Junior MBA Course Online

Clever Harvey is located in Mumbai, Maharashtra. The institute offers junior MBA Course programs to teenagers and primary school students to explore career options and helps them to develop their creativity, confidence, and problem-solving skills
Course Highlights
The students will be attending 25 sessions and each session is one hour. The classes will be very interactive and filled with a lot of fun.
Multiple activates will be given to the students to improve their skills in creativity, decision-making, and problem-solving.
Some activates are given to work in teams, which helps them in team-building and ability to work in teams.
They will get an opportunity to get guidance from the most talented entrepreneurs in the industry.
This course will improve their thought processes and gives them the ability to solve their problems spontaneously.
Clever Harvey is solely focused on children and teenagers and their programs are designed to develop the ability not only till academic subjects but beyond that.
The course gives awareness to students about time management, reasoning, aptitude, coding, and other skills which help them to go through multiple domains so that they can identify their field of interest.
Clever Harvey also offers other programs like Strategy junior MBA course, Technology MBA, Marketing jr MBA, tech tycoon and art of architecture, etc. which creates early interest and proper dimension towards their goal
Course Fee: Rs. 15000/-
3. Adventure Education Tours ; Best Junior MBA courses in india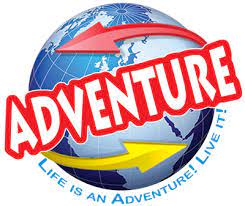 Adventure education tours offer junior MBA course programs to students of primary schools between grades 8th std to 12th std. the main objective of this online program is to develop innovative and strategic skills in students. They offer many more programs which are solely focused on children who want to explore their talent and creativity.
Course Highlights
It is an online program for the students and the duration of the course is 10 days and the session is for one hour.
It offers a business workshop that includes all the basic concepts of commerce, finance, economics, management, sales, and marketing.
They will conduct visits to leading international companies to encourage creative start-ups and develop entrepreneurship in young stars.
They also follow experimental learning which allows students to explore multiple projects and technology.
They expose children to multiple activities belongs to the business world such as event management, seminars, meets, and exhibitions, etc.
4. Pragya Academy : Best Junior MBA Course Online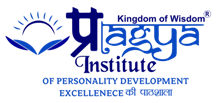 Pragya academy is located in Jaipur. The institution offers personality development courses to young and adults. they offer online live classes throughout India. The main objective of this institution to design a junior MBA course program is to groom young kids into future leaders and entrepreneurs and they wanted to develop business acumen in children.
Course Highlights
The duration of the course is 2 months and the course curriculum covers the basic concepts of start-up training, leadership training, relationship management training, and other basic concepts of management.
In this course, the students will learn about strategic planning, innovation, creativity, risk-taking ability, and critical thinking. These factors will not only influence their professional career in the future but will also help them with the situations in reality.
The students will be attending one-one online live sessions and the mentor will be conducting activates to enhance their skills and your children will enjoy every activity throughout the sessions.
There will be games, quizzes and lots of fun.
At the end of the course, your kids will be a jack in business concepts such as business models, risk management, decision making, sales and marketing, and entrepreneurship.
5. Metamorphosis Edu : Junior MBA Course For Teenengers

This institution is one of the best online courses for students who are pursuing their primary education and who try to become equipped business visionaries. With experienced entrepreneurs and industry experts as their coaches and trainers, the students will undoubtedly get functional experiences apart from their academic knowledge in their schools.
Course Highlights:
The students who are pursuing their primary education i.e., grade 6 and grade 7, and take up the course.
The duration of the course is 2 years and they can continue with their academics while pursuing this entrepreneurship program
The course covers all the basic concepts like market research, competitor analysis, business modelling, critical thinking, social entrepreneurship, risk management, etc.
This course includes 10 lessons, 36 topics, and 10 quizzes.
The mentors are highly experienced professionals and young entrepreneurs in the industry
There will be a lot of activities conducted during the sessions such as quiz, role-play, group discussions and presentations which helps to enhance their skills and abilities.
Course Fee: 30,000/-
6. Parentof : Best Training Centre For Junior MBA Course

Parentof is an organization in Bangalore, Karnataka that keenly focused on children's growth and decision-making abilities. They offer a junior MBA program to kids aged 6 years to 13 years.
Course Highlights:
The program is certified by the world's best neuroscience research institute and in this course, the students will get projects to work which helps them to develop their thought process, confidence, time management, and presentation.
Live interactive online sessions are conducted on their digital platform and the students and mentors can have one on one sessions.
The mentors will identity the ability of the kids in case if they have any issues. They will guide the students to overcome their problems.
There are three levels in this program and they are the prototyper, the marketer, and the social entrepreneur.
The students will be able to focus on creative thinking, concentration and encourage children to develop curiosity and confidence, and awareness of other innovators. They will learn active listening.
The students will learn oral and written communication, overcome shyness and social anxiety. They will learn how to maintain body posture and language.
In this course, students develop accountability, empathy, planning, and time management.
7. Bornpreneur : Best Junior MBA Certification Course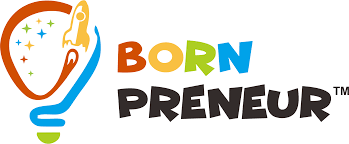 The bornpreneur institution in Bangalore, Karnataka offers kids multiple entrepreneurship programs which include BornProdigy, BornToHire, Borneo, and the children can opt for any program depending upon the age limit within the programs. These programs are designed for children age between 8 years and 17 years.
The kids are encouraged to become an entrepreneur at a very young age and they learn different concepts related to business management.
Course Highlights
The trainers will teach them how to start their micro-business and at the end of the course, the kids will the products to the real customers.
The mentors will guide them about the concepts like purchase, sales, marketing, and good customer
Service, etc.
The students will learn about soft skills, communication, and leadership in this course.
The activities and lessons will be very interactive and they are developed by successful entrepreneurs and experience b school professionals.
8. Coursera – Best Junior MBA Training Centre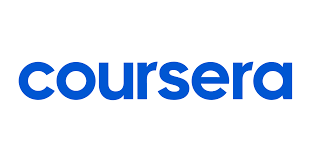 Coursera is a recognized learning platform that also offers junior MBA courses in India. Coursera has collaborated with many leading universities to offer a wide range of professional and developed learning options to professionals across the country.
The following are just a few of the topics taught in their Junior MBA program:
§ Measurement and Facilitation of Value Creation
§ Managing Risk and Financing Involvements
§ Building and strengthening creative firms through strategic innovation
§ Advanced business strategy
§ Business strategy's foundations
§ Introduction to corporate finance
§ Management of operations
§ Civil and human capital management
9. Udemy ; Top Junior MBA Training Institute in India

Udemy, one of India's most popular online learning platforms, offers a junior MBA course to professionals and students interested in furthering their careers.
Udemy helps students achieve their objectives and pursue their dreams by connecting them with incredible teachers all over the world. Udemy's junior MBA course is considered to be one of the most encouraging programs for youngsters.
Shaw Academy
Shaw Academy is another well-known academy in India that offers online junior MBA courses at a lower cost. Shaw Academy, on the other hand, makes it easier to obtain essential qualifications that lead to actual success, and it does so for an inordinate number of students all over the world. By enrolling in a junior MBA certification course, students will be able to develop a comprehensive understanding of the business world. Their junior MBA course covers important topics like Fundamentals of business technique, Accounting fundamentals, Continuity in operations management, Human capital, Fundamentals of leadership and many more.
Conclusion
The program is viewed as fundamental for students as it furnishes them with decision making and managerial abilities as well as it fulfils all the requirements of business venture that will work well for them over the long haul, the program enables students to think fundamentally and energizes coordinated effort, it prepares students to face challenges both in academics and their journey toward their goals and ambitions. Students are urged to look past their learning in the program while setting up their decks.
The junior MBA program is viewed as important for students as it gives them not just with decision making and problem-solving abilities but it also assists them with the business venture which will help them in their long term plans
FAQ
1. What is the age limit for the junior MBA course?
Ans. the average age limit of the course is 7 years to 13 years and the rest depends upon the criteria set by the respective institutions.
2. Is it worth taking up a course in junior MBA Course?
Ans. Yes, this course improves your child's confidence, stage fear, and presentation skills. it gives your child all the insights into management and personality development.
3. Is this certification valuable?
Ans. it is valuable and helps your children to identify their ability and talent
4. can a 5-year-old apply for this Junior MBA course?
Ans. the average age limit for this course is 6 years to 13 years
Recommended Reads