Hola! Amigos interesados en aprender Espanol. Are you scratching your head in wonder about the above language? Do you seem to have lost the thread of what the phrase is about? Is it Greek and Latin to you? Well! Then the above words are not Greek & Latin, but the 'Spanish Language' (Hello! Friends interested in learning Spanish).
Spanish is the fourth most spoken language in the world after English, Mandarin, and Hindi. The globalized economy, immigration, and better career possibilities have only increased the demand for Spanish Language course learning among the masses in India. Spanish is the 3rd most sought-after language on the internet, it is only fair to say that speaking Spanish will add up to your linguistic skills as well.
Here is my pick for the top 10 Spanish language courses in India.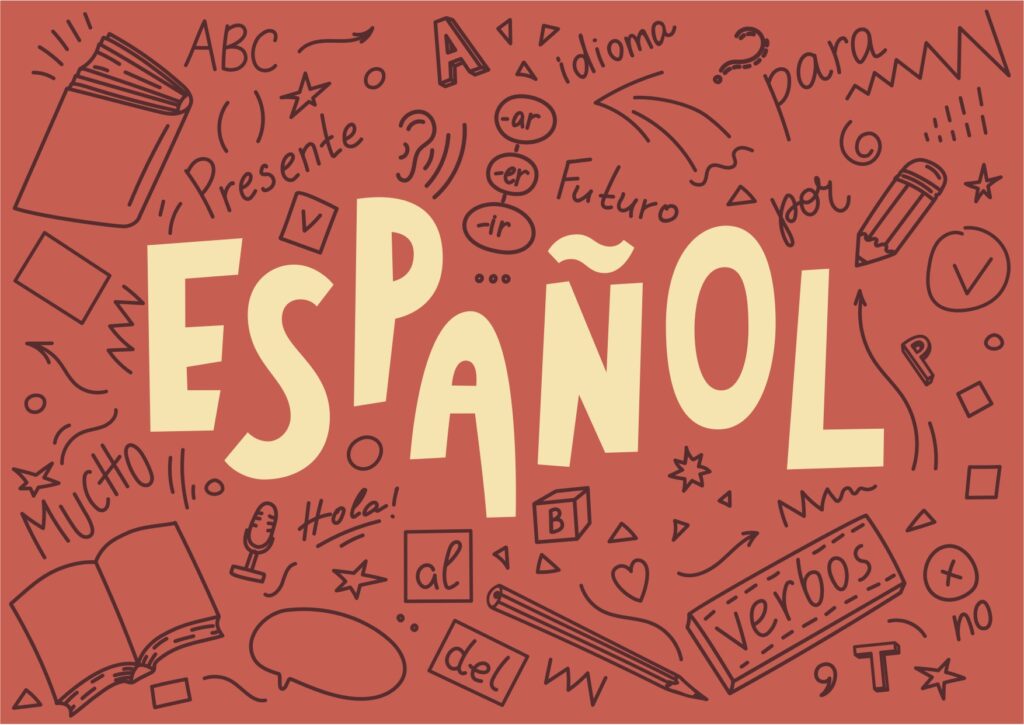 Henry Harvin's Spanish language course in India is one of the most recognized courses to elevate the bilateral skills of the candidates. It is ranked no. 1 for Spanish language courses training In India by higher Education digest. This course has been formulated to give profound knowledge of the Spanish language at intermediate levels.
The Training program is divided into different levels- beginners level (A1 & A2), intermediate level (B1 & B2), advanced level (C1 and C2)
A1
It is 30 hours live interactive online session where basic phrases and regular expressions used in the Spanish speaking world will be thought.
A2
This is again a 30 hours session, where communication skills will be thought in a simplified manner. Trainees will gain a better understanding of types of sentences and simple cultural insight will be given.
B1
A 40 hours course will hone the writing, reading and listening skills. Sentence structure formation will be thought of effectively.
B2
This again is a 40 hour session, where candidates progress from simple to complex text formulation and Spanish dialects. You will be capable of delivering long speeches by the end of this level.
C1
Candidates will be capable of expressing their ideas more fluently and use the Spanish language in a flexible manner by the end of the 40 hour session in this level.
C2
This level will finally be the icing on the cake as candidates will become pro with Spanish language, use it at ease and get hands on experience in grammar, cultural and social skills related to the Spanish language.
Benefits of Henry Harvin Spanish language courses are many-
Complementary access to soft skills and resume building courses will be a boon in job placement opportunities.
Extensive hands on projects will be given for practical implantation of the course.
Internship assistance to get on ground experience of the learning.
Certification DELE and SELE from government of India recognized and award winning institute will be issued to showcase your expertise.
E-learning access with surplus tools and techniques, video content, assessments and LMS will aid the candidates in their future improvisation.
Bootcamps on various topics spread across 12 months will be another singular advantage to the trainees.
Free access to #Ask Henry Hackathon and competitions will be given.
1 year gold membership of Henry Harvin Academy will allow unlimited access with different instructors for next 1 year without extra pay.
Spanish language experts drumming into the candidates the concepts well.
Fees for the Spanish language course at Henry Harvin are approximately Rs 15,000/per level.
Originally Delhi-based, this institute has branches in Pune, Mumbai, Goa, Ahmedabad, Noida, Kolkata, Bangalore, etc., and also provides online courses.
French Language Course
Post Graduate Program in TEFL
Young learner's Teachers Course
Business English Teacher Course
Train the Trainer Course
Are few other courses pioneered by Henry Harvin?
2. Instituto Hispania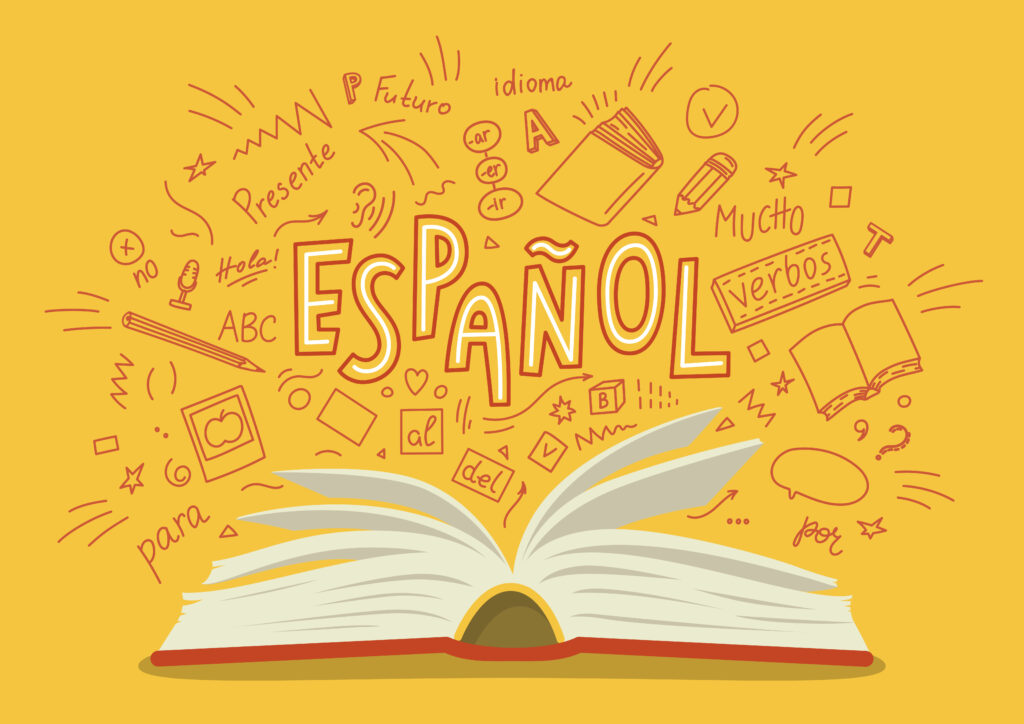 Instituto Hispania is a Spanish language course institute completely dedicated to remove language barriers, encourage global understanding, and bridge gaps between continents. The founders noticed that India strongly needed a room where local citizens could enlarge their perspective through the Spanish language, hence set up centres in different parts of India. This institute aims to bring together Spanish-speaking people and give something back to the country by promoting interculturality.
The Spanish language course In India has been bifurcated as follows-
A1 Hispania Uno
An introductory course aims to lay the foundation of basic communication skills in the Spanish language. You will be able to recognize Spanish words and use them in day-to-day expressions of daily routine. You will master the present tense in this level. You can ask and answer questions about yourself and others. Describing the weather, people, places, things using the present tense will become easy. You will be able to produce written text on the general topic
A2 Hispania Dos
It is an extension of A1 adding new structure and vocabulary, thus enlarging the base of the language further. Learning will be fun through the use of multimedia and class activities in pairs and groups.
A1 Hispania Tres
The end of this level signifies the completion of the basic module. Your usage of the Spanish language will be more self-directed through an understanding of the present, past, and future tense.
B 1 . 1 Hispania Ciratro
Candidates will become familiar with advanced structures and converse more fluently at this level.
B1 Hispana Cinco
Content in this level is formulated to achieve B1 level proficiency according to CEFR (Common European Framework of Reference).
B2.1 Hispania Seis
Introduces specific topics and highly advanced expressions, while grammar is extended towards more advanced uses of previously learned structure.
B2 Hispania Sicte
This level is the beginning of the advanced module of the Spanish language. At this level, you will be able to speak and handle any situation and presentation pertaining to the Spanish dialect.
C1 Hispan Ocho
The last level will work on complete Spanish language skills, where you can handle topics related to school, at home, leisure time, personal feelings in an appropriate way.
Duration and Fees
All the modules are carefully curated providing 50-60 hours of Spanish classes spread over weekdays and weekends The fee is Rs15,000 plus taxes for each level.
Benefits of Spanish language course from Instituto Hispania.
Core team includes native Spanish teachers as well as Indian Spanish teachers recruited on basis of excellent communication skills and outstanding performance in an International Spanish language course quilfication.
Accredited by center of F.I.D.E.S.C.U and SIEFE, eligible to conduct the D.I.E and SIELE international exams for those who wish to test their language skills at the world class level.
Personalized service to suit each trainees personal needs based on their subject of interest like tourism, business and technical Spanish speaking skills.
Being in this field for 20 years, their recruitment drive is based on strict evaluation and screening of the candidates.
Present in 5 cities, 8 locations, with 25 classrooms and a team of around 130 people their Spanish language course in India is a massive affair.
3. Instituto Cervantes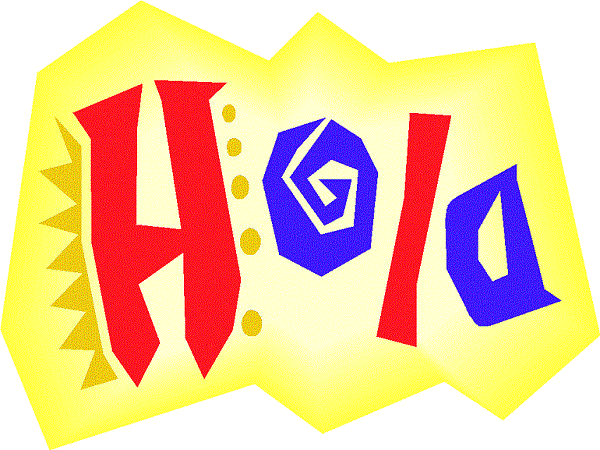 It is a worldwide non-profit organization created by the Spanish government in 1991. The Cervantes Institute is a government body is solely devoted to fostering the study and the teaching of the Spanish language and culture. It has a center in New Delhi to teach the Spanish language in India as well, apart from its presence in 45 counties in the world.
Spanish language courses are offered at 4 different levels- elementary, intermediate, advanced, and high advanced based on the dexterity level modeled by the Common European Framework of Reference for languages.
The candidates will-
Refine Spanish language skills in the areas of reading, writing and speaking.
Get specific coaching for business, medical, legal or translation purpose.
Know inside out of the literature and culture of the Spanish-speaking countries.
Prepare for Diploma of Spanish as a foreign language, through intensive training methodology.
Benefits
It offers DELE examination on behalf of Spanish Ministry of Education.
It supports Hispanists and Hispanismo which is the study of the culture and Hispanic America.
Creates a social, cultural and educational environment in each center.
A student centered-plan fixating on the confabs between teacher and student over objectives and contents.
Works with Spanish national radio and television to deliver Spanish language training.
Hosts conferences on the state of the Spanish Language along with publication, on-line bibliographies, library holding.
The Spanish language course fees in India is Rs 15000/per level having branches in Kolkata, Delhi, Jaipur, Mumbai, and Mussorie.
4. BSL-British School Of Language India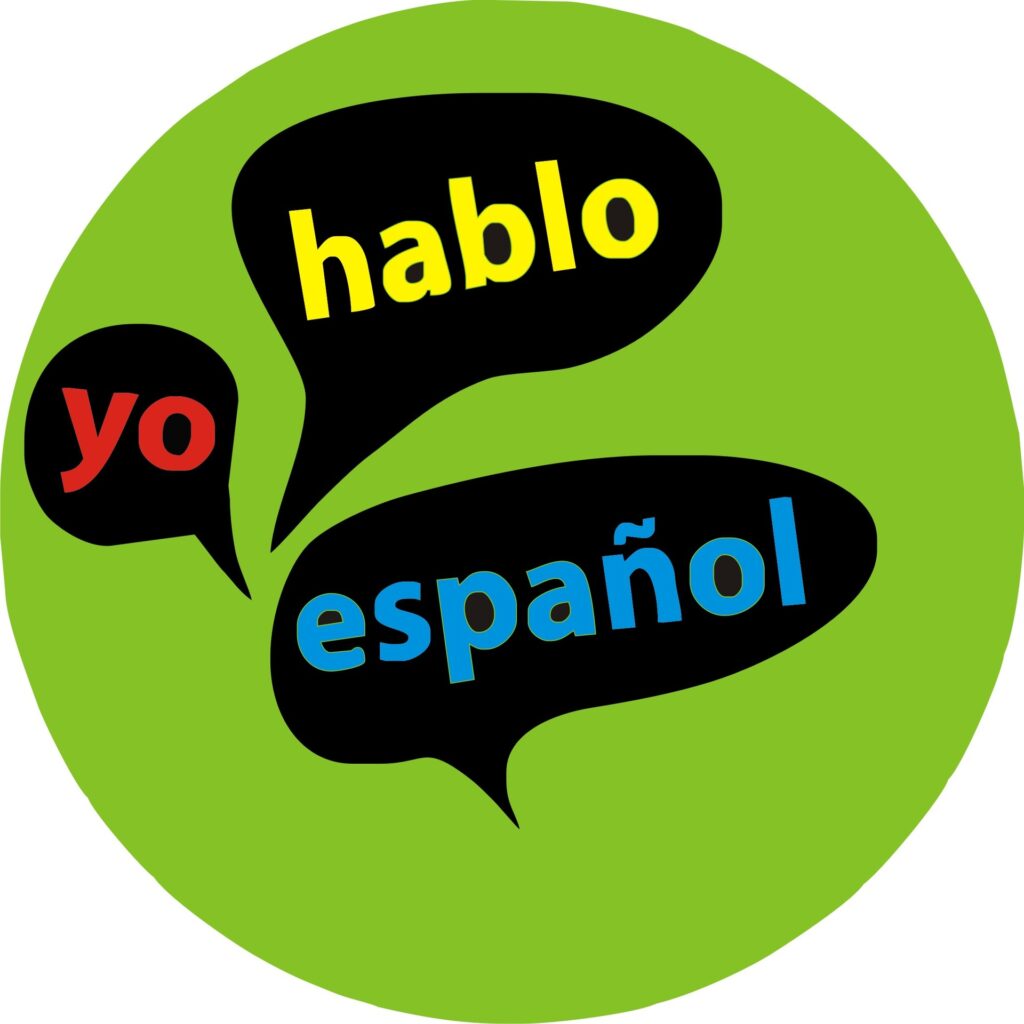 As a forerunner institution, BSL is a brand name to reckon with in Spanish language course in India, having its corporate office in Noida. It follows the tutoring system of CEFR, which is an international standard to ingress the ability in a particular language.
The course is divided into 6 categories-
A 1- Beginner
In this level candidates can use elementary phases intended at the fulfillment of requirements of an actual type. Trainee can interrelate in a modest way in case the other person talks slowly and plainly.
A 2- Elementary
This level will deal with simple and repetitive chores requiring a direct chat of information on routine and regular matters. Can describe in layman's words keys upbringing, immediate setting and matters in areas of direct need. The trainee can understand sentences and often used expressions related to very basic personal and household information, local landscape and much more.
B 1- Threshold or intermediate
The students will be able to describe actions, expectations, dreams, and drives. Brief details on how simple topics of personal liking can be written. Language hold on a regular day-to-day activities faced at work front and college will be thought.
B 2- Upper-intermediate level
You will learn to value the main concepts of sophisticated text on various topics, including technical debates in your respective field of specialization
C 1- Effective operational proficiency
The candidate will be able to identify a wide range of grueling longer scripts and identify implied meaning. You will be able to present ideas smoothly and naturally without hesitance.
C 2- Mastery or proficiency
The advanced level will help the trainees to sum up and acknowledge with ease almost everything heard and read.
Benefits
Nonstop 16 hours of back to back online Spanish language classes.
BSL had developed a cloud based virtual classroom and LMS software, which can be experienced through a free demo
Each level will cost around Rs 12000.
5 . Fluent Fast Academy.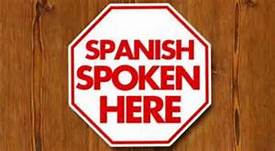 Another name to reckon with in Spanish language course in India is a Hyderabad-based academy Fluent Fast Academy. It has a group of foreign language experts who have been teaching and training for more than a decade now.
All the levels of the Spanish language course (A1, A2, B1, B2, C1, C2) will be thought in a dynamic and efficient manner. Apart from in-class sessions, online teaching is also offered. All the levels are for 1.5-2months, covering the syllabus prescribed on the international standards and fees vary between Rs 8000-15000.
Benefits
Learning will be fun, at the same time make you employable. Job placement guidance is prompt as they are connected with the top organizations and companies, who require candidates with good Spanish dialect.
All aspects of Spanish language, from public speaking,facing interviews, discussions, debates, telephonic interviews and negotiation will be taught, giving the candidates the edge over their counterparts.
Prices for the Spanish language course are reasonable as compared to the market prices.
International accredition from popular bodies has made it the most sought after course.
6. Institute of Spanish studies

Apart from providing intensive training of the levels of Spanish course, this institute has collaborated with Institute of Spanish Studies Valencia, Spain to offer short term courses. They would completely take care of your accommodation and food arrangements during your stay. The duration can be 1-3months.
Benefits
Dedicated to teach only Spanish language, with best teachers in the business.
Courses offered are for different needs and interest like-
SYL- Spanish for young learners( 5-12 years)
Employment Oriented course in Spanish (Siele)
7. LangEcole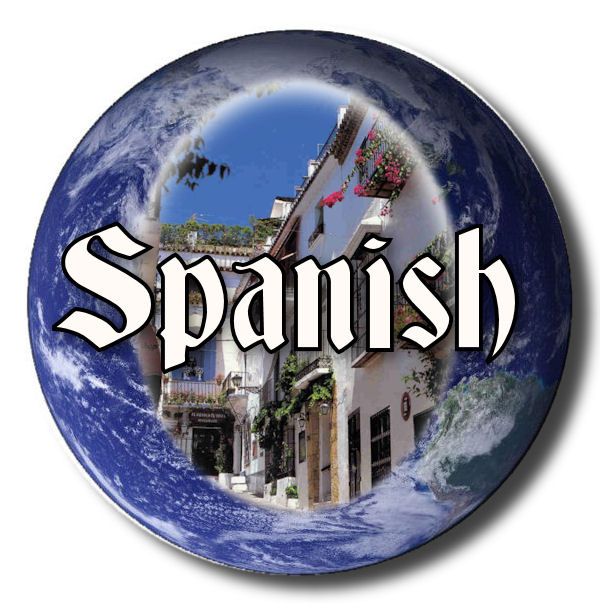 A leading brand in Spanish training course in India has multiple centers and has been featured in many media coverage channels. It provides extensive training in all 6 levels (A1, A2, B1, B2, C1, C2).
Benefits
Classroom trainings of international Quality trainings along with audio and visual learning equipments.
Free seminars on interviewing skills, career development, personal branding etc.
Internship opportunities for students.
Unlimited access to online LMS at the comfort of your home.
Practical tests, mocks, sample questions available.
Customized training options like fast paced, online etc. available
8. clic- Centro de lenguas e Intercambio Cultural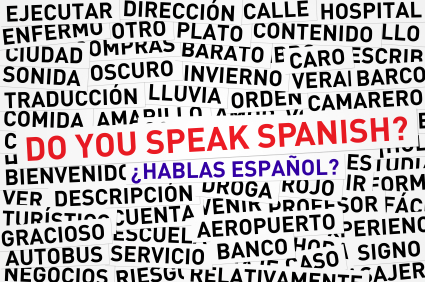 Even though this is institute is foreign based and has no branches in the Spanish language course in India, yet it has made it our list because of its popularity among online students seeking Spanish classes.
This institute has risen to fame only because it stresses learning Spanish from native teachers. A native teacher uses all possible gestures, drawings, metaphors to help understand the language with proficiency. The jargons, expressions and vocabulary are modern and updated.
9. Doon University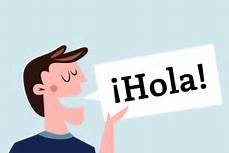 An initiative by the government of Uttarakand to bring Spanish language course in India into main stream academics has led to the inception of Spanish language in the University setup.
Located in the lush green foothills of Shivalik, this university has a full range of multi-disciplinary academic program at the under graduate, post graduate and doctoral level.
5 year integrated Masters program in Spanish draws students and scholars from all over the world. Option to exit after 3 years of graduation for a Bachelors degree is also available.
Likewise, those having a requisite background in the respective foreign language may opt for lateral entry at the 2 year Masters level through entrance exam.
10. JNU- Jawarhar Lal Nehru University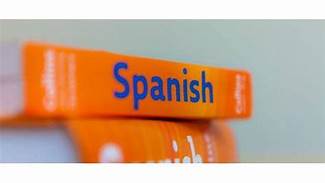 Another recognized University deemed to teach Spanish language is JNU in New Delhi.
B.A (Hons) 1st year in Spanish (SPNU)
M.A in Spanish (SPNM)
Phil. / Ph.D. in (SPNP) are the degrees offered at JNU.
• Learning Spanish makes you more employable- Yes, you read that right! Spanish is one of the 6 official languages of the United Nations, with globalized economy it is only an added feather to your cap to learn Spanish and get jobs in international workplace.
• One of the best languages to learn for travel- Argentina, Colombia, Mexico and a number of other countries use Spanish as their official language, so your holidays to these places will be sorted and more hassel free in terms of language comprehension.
• It will keep your mind sharp- According to Alzheimer's Today "Speaking more than one language appears to help the brain resist the effects of Alzheimer's disease."
Being able to speak Spanish is a valuable asset that not only gives you more ways of saying 'hi', but also broadens the spectrum of your career. It opens up to a world of almost half a billion (470 million) who have different ways of thinking and go about looking at situation and experiencing the world in different ways. Spanish language course in India has augmented in the recent years, which shows that this language is here to stay. Hoping these picks will aid you in your decision to choose the right institute as per your liking to learn Spanish language in India.
FAQs
Q 1. Wjat are the reasons to study Spanish in India?
• Learning Spanish makes you more employable- Yes, you read that right! Spanish is one of the 6 official languages of the United Nations, with globalized economy it is only an added feather to your cap to learn Spanish and get jobs in international workplace.
• One of the best languages to learn for travel- Argentina, Colombia, Mexico and a number of other countries use Spanish as their official language, so your holidays to these places will be sorted and more hassel free in terms of language comprehension.
• It will keep your mind sharp- According to Alzheimer's Today "Speaking more than one language appears to help the brain resist the effects of Alzheimer's disease."
Q. 2 What is the importance of learning Spanish in your course?

Ans. By learning Spanish ,you'll be better able to communicate with Spanish speakers. Latin American countries are our most important trading partners. Speaking Spanish will enhance your resume. If you are bilingual you are more competitive in the workplace.
Q.3 How long does it take to learn Spanish?
Ans. Total 6 levels and spending one hour on an average per day, you should be able to reach conversational fluency within 8-12 months. That translates to roughly 250 – 350 hours.
Q. 4 What are the benefits of studying in a university?
Ans . Doing a masters degree in Spanish language from an esteemed university will pave way for you to become a scholar, author, teacher etc.