Introduction
Imagine a tightrope walker. It is a dicey situation indeed and requires expertise! Of course, a business analyst does affect the financial prospects in the workplace. Yet more importantly, they try to analyse business requirements, create and sustain technological processes, and collaborate between major stakeholders, similar to a tightrope walker.

Definitely, it is not an easy task. Yet, it is an in demand job, promising of financial freedom and independence. If you are aiming to land your next business analyst interview, the below interview questions and answers could help you.

Preparing for your business analyst interview can improve your chances of cracking it. As with most job roles, competition is high. Hence, preparing earnestly to clear the interview rounds makes complete sense. Remember to impress your interviewer with your technically capabilities and communication skills.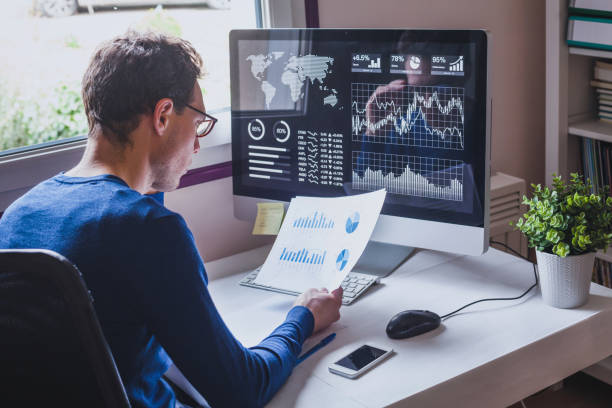 Top 30 Business analyst questions and answers

1. What would be the role of a business analyst?
A business analyst collaborates with stakeholders to identify solutions to business problems. It would involve data analysis, gathering insights cross-functionally, and exploring how to integrate business proposals into technological processes. Also, creating a framework of policies would also be a major part.
Your advantage:
Practise this particular question as it is often one of the first questions asked during an interview.
2. Within the context of XYZ organisation, how would you describe yourself as a suitable candidate?
To begin with, discuss how you are equipped as a business analyst. Focus on your professional qualifications, co-curricular projects and assignments, and other activities. Next discuss your work experience, how you solved a particular problem, and the benefits for XYZ if you join.
Another impressive addition would be to convey your attitude and mindset from start to finish of a solution
Your advantage:
Try storytelling to describe challenging situations highlighting your expertise as a business analyst.
3. As a business analyst, what are your key capacities?
Frame your answer to suit the specific industry domain you are applying for as a business analyst. In your answer, do include skillsets necessary for the profile of a business analyst. Here are a few action oriented words such as analyse, solve, manage, collaborate, and identify to elaborate in your answer.
Below is a quick reference of business analyst capacities:
1. Grasp how the business functions as a whole.
2. Ideate on how to better processes and policies.
3. Plan how to inculcate new aspects.
4. Draft what exactly the new aspects would look like.
5. Analyse and predict gaps if any due to new aspects.
Your advantage:
Explore the responsibilities of a business analyst described in the job description to discuss upon it. Perhaps, the interviewer would like to go deeper into the specifics.
4. Elaborate on the specific skills and tools a business analyst must demonstrate?
While answering, focus on both domain specific and non-domain specific skills and tools:
Domain specific skills and tools include
Skilled in using MS Office suite, Google docs, process management software, ERP, SQL, database, etc.
Non-domain skills
Communication skills, active listening, concluding on objectives, time management skills, documentation skills, etc.
Your advantage:
Share skills based on your proficiency and explain a situation where the know-how of the skill gave you an edge.
5. How technically proficient are you? Specify any database and business intelligence tools you are aware of or have used in the past?
At the end of the day, technical skills would help you deliver results. Hence, your proficiency or certifications to acquire technical skills would give you an edge. If this particular question is asked, utilise the opportunity to highlight your experiences.

The best option would be practical know-how of database and business intelligence tools. It could help frame your answers in a better way. Yet, one could impress the interviewer with how well researched you are about various database and business intelligence tools.
Your advantage:
It is not always necessary to possess the know-how of advanced tools. Being genuine and enthusiastic through your answers would be a better strategy.
6. What does the abbreviation INVEST stand for?
A user story is an outcome of a product which a user desires. In this context, the abbreviation INVEST stands for:

1. I – Independent: If a user story does not depend on other stories, it is easier to iterate it. In case a few user stories depend on each other, it could be combined together.
2. N – Negotiate: Until coding, user stories must be flexible. Of course, as objectives can evolve, prioritising and being flexible becomes important.
3. V – Valuable: The functionality must be valuable to the user. Rarely, technical criteria could include wanting a page to load in 2 seconds irrespective of other requirements.
4. E – Estimable: A user story must be properly sized combined with both domain and technical expertise. It would enable developers to understand and plan on how to use it.
5. S – Size: The size of a user story must be proper to complete it in a single iteration. If it is too large, it can be sub-divided.
6. T – Testable: Once developed, the user stories must be testable. Checks on whether it is complete and working properly are essential.
Your advantage:
Explore the concept of user stories and INVEST to enrich your answer.
7. What does MoSCoW and SWOT signify?
Here, the check would consist of how aware one is about processes to conclude on business strategies. MoSCoW and SWOT are examples of two such processes which help organisations deliver the best results.
MoSCoW – Must or should; Could or would;
While analysing the pros and cons of any business requirement, MoSCoW could help you decide on the best path forward. It primarily consists of comparing whether a demand falls under the must versus should, or could versus would category.
SWOT – Strengths, Weaknesses, Opportunities, and Threats Analysis
As a business analyst, one must be able to recognise the strengths and weaknesses in a particular business requirement. Once recognised, the requirements must be analysed and categorised into opportunities and threats.
Your advantage:
In addition to the above, read about at least two – three more techniques such as MOST and PESTLE to portray calibre and confidence.
8. How would you describe project deliverables?
A project deliverable is the outcome of a project. It is very different from a process and focuses on end objectives.
Your advantage:
Grasp the concept of project deliverable strongly with respect to project management.
9. What measures do you undertake to receive updates about latest business trends?
Through this question, one can easily impress the interviewer. Mostly, the check is about your genuine interest in the business world. List well researched and explored business journals, newspapers, magazines, and publications.
Your advantage:
Along with the above, one can discuss events and conferences if these are part of your activities.
10. What are the steps from start to finish of a business project?
Managing a project is not an easy task, and there is a lot which can go wrong from start to finish. Listed below are the steps related to a project. Breaking managing a project into workable segments can help.
1. Project initiation
It involves creating a convincing business case and converting an abstract idea to a business objective.
2. Project planning
In this step, a roadmap for your project is outlined and planned. A project schedule is also fixed upon.
3. Project execution
Your team works on executing this plan. As a project manager, one would focus on streamlining work and surveilling project progress.
4. Project controlling
Track the employee effort and cost while the project schedule is followed. It would be helpful for future projects as well.
5. Project closing
In this step, contracts of external employees would have to be closed. Reflections on what went well and could be improved can be discussed.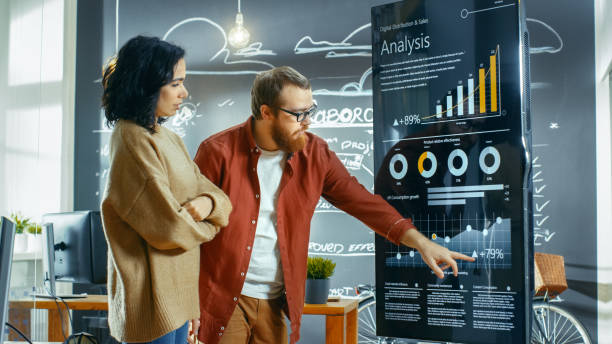 Technical Competency Business Analyst Interview Questions and Answers
11. What is UML and how can it be utilised in the business context?
UML is the abbreviation for Unified Modeling Language. It is a general modeling language used to depict systems. It helps conclude if a system has any defects or bottlenecks in its processes.
12. What is SRS and its key features?
SRS is the abbreviation for System or Software Requirements Specification. It consists of documents detailing what a software does and its usage. It aims at conveying to the end user, businesses, etc. that the required product functionalities are met with.

An SRS document entails the objective, an overview of the product, and how functionalities would be effective.
13. What are the key aspects in which SRS and BRD differ?
1. Business Requirement Document (BRD)
It communicates why the requirements between the organisation and customers are made. A business requirement document is produced during the initial stages of product development. It helps convey the company features to the customer.
2. Systems Requirement Specification (SRS)
It is a document which can be produced anytime in a product planning stage. The purpose is to bridge gaps between the user and developer. Information such as costs, efforts, and functional as well as non -functional requirements are focused upon.
14. Within the business context, how would you differentiate between needs and requirements?
Let's look at an example:

As a sales professional, I would need to convince my customer/client of how products would benefit. Yet, for this particular purpose I would require product knowledge, marketing skills, excellent communication skills etc.
Thus, a need would be an overview of conditions and the targeted solution. On the other hand, a requirement would be the specific features and elements with the larger set of a need.
15. According to you, what would you describe as an appropriate business requirement?
An appropriate business requirement would have to satisfy the criteria of the mnemonic – SMART.
S – Specific – The business requirement must be well defined, clear, and fathomable
M – Measurable – Criteria to measure the business requirement as it progresses
A – Achievable – It must be possible to complete satisfactorily
R – Realistic – It must be related to your purpose and significant
T – Timely – A schedule with a start date and end date would create a sense of urgency
16. What is the significance of a Requirement Traceability Matrix?
It is a document produced at the closure of any project especially in software development fields. Produced with the objective of capturing client requirements, it documents changes made, test cases and how the requirements are met.
As a project manager, this document is extremely valuable as it helps ensure that the client requirements were met with and tested before the software was developed.
17. How would you explain business modelling?
Business modelling is conceptualising how customers would benefit from your business. It ensures whether business is a viable option to the customer at an appropriate cost.

Components of business modelling could include efforts towards:

1. Creating your product
2. Saleability of your product
3. Payment strategies
18. What do you understand from project life cycle? Could you illustrate a few models related to it?
A business analyst divides the project into segments which are manageable, termed as the project life cycle. It provides an overview of the major decisions to be made at various stages of the project.
Below are three project life cycle models:
1. Waterfall model
It is the first process model developed. The project activities are linearly sequential. Each stage of the project is dependent on the previous one and requires expertise.
2. Spiral model
Simply put, the spiral model is a waterfall model focused on risk analysis. With iterations, it focuses on refining the process. In the spiral model, systematic, controlled, and iterative development are combined.
3. Iterative model
In this model, incremental progress is a focus. It begins with simple project items, and later with iterations, it becomes more complex till it completes. The recently updated iteration and feedback is collated and used in the next iteration.
19. What does Gap Analysis mean to you? Could you define a few types of gaps?
A Gap Analysis is the gap between an existing functionality and its ideal state. It highlights deficiencies and areas of improvement.
Below are four types of gap analysis:
1. Profit Gap Analysis
It is the difference between the actual profits and the profit target in an organisation. The analysis of the profit gap is the profit gap analysis.
2. Manpower Gap Analysis
It is the gap between the current workforce strength and the required workforce. The analysis of manpower gap is the manpower gap analysis.
3. Performance Gap Analysis
It is the gap between the real and the expected performance. The analysis of the performance gap is the performance gap analysis.
4. Market Gap Analysis
It is the gap of how the real and expected sales vary in an organisation. The analysis of the market gap is the market gap analysis.
20. How would you go about developing a use case?
A use case document is written for team members to identify any transactional errors. It helps them analyse how to resolve the issue.

While resolving an issue, one must:

1. Identify roles and goals for every user. A profile for every user could also be designed.
2. Functional and non-functional requirements could be captured. Case diagrams and user details would form an essential aspect of this phase.
3. Finally, the use cases could be reviewed and validated.
Business Analyst Role based Interview Questions and Answers
In the below set of questions and answers, find insights to prepare for your interview which is specific to a business analyst role.
21. Discuss your work strategies while assigned a project?
The below steps could be considered when a project is assigned:
1. Finalise on primary objectives between stakeholders involved.
2. Design a work schedule with realistic timelines for team members.
3. Provide clarity on business requirements.
4. Ensure that the team has garnered the support of the IT team.
5. Enable and train users towards focusing on solutions.
6. While nearing closure, analyse project success, and areas of improvement.
22. As a business analyst, list the work – related documents one would prepare? Discuss a few documents previously prepared?
From the start to finish of a project, a business analyst would require many documents. Particularly, documents would depend on the process the business analyst chooses.
A few common documents within the business analysis context are as follows:

1. Gap analysis document
2. Use case specification document
3. Functional requirement document
4. System requirement specification document
5. Initiation document
6. Business requirement document
7. Requirement Traceability Matrix
8. Change request document
Your advantage:
If you have previous work experience as a business analyst, use the opportunity to discuss documents familiar to you and how you utilised it.
23. According to you, describe requirements elicitation? Have you worked on requirement elicitation before?
Requirements elicitation is the process of reaching out and receiving information on the particulars of a project. Usually, the involved stakeholders – users, customers, etc. are solicited.
Commonly utilised elicitation processes include stakeholder interviews and meetings.
For the second part of the question, you can share your experience of using requirements elicitation techniques.
24. Describe business analysis diagrams familiar to you? How is it utilised at work?
Three commonly used business analysis diagrams are as follows:
1. Flowchart diagrams
Depict visually how targeted work would get completed. The focus would be on the flow of work and how it would be divided to achieve the target.
2. Activity diagrams
Graphically represent activities and how it would flow in a particular system.
3. Use case diagrams
Depict functionalities and a particular set of actions to achieve a targeted result.
Through the above question, the interviewer would check on your awareness of business analysis diagrams and how you would apply it in a real time scenario. Sharing your experiences and examples will reinforce your answer.
25. How would you differentiate between basic, exception, and alternate flow with respect to use case?
The differentiation of basic, exception, and alternate flow is as follows:
1. Basic flow
The flow of events is unidirectional. It would convey the ideal manner in which a user interacts with the system. It is the most common sequence of user system.
2. Exception flow
It is an unwanted route in the system to the user preventing flow. Yet, even if it occurs the system must be able to recover its flow.
3. Alternate flow
is a series of actions other than the basic flow. It would mean that the user has chosen an alternate route. Mostly, it is considered as an option.
26. According to you, how would you describe personas?
Personas are fictional character portrayals of the end user. It helps the developer understand the requirements and study behaviours of the user. As every product developed would be targeted towards the end user, it makes sense to create a persona.
27. What is analytical reporting?
An analytical report consists of data analysis, conclusions from the data, and suggestions on next steps. It is the suggestions which differentiate it from an informational report.
Your advantage:
Focus on explaining about how you have shared previous suggestions with stakeholders after analysing data.
28. Related to business analysis, how would you influence stakeholders through your interactions? Elaborate managing a difficult stakeholder
Through this particular question, the interviewer is trying to check how well you would interact with diverse and unique personalities, your stakeholders.
In your answer, an edge would be to include your experiences of managing a difficult stakeholder through skills such as communicating effectively, solving problems, negotiation, making decisions, and as an influencer.
For this particular question, the STAR technique would work well.
S – Situation
Describe the particular situation and why it was difficult
T – Task
Include the task which you had to ensure was communicated
A – Action
Focus on the activities undertaken to manage your difficult situation
R – Result
Discuss how you achieved the intended result in the difficult situation
29. What are the guidelines for managing projects, specifically pre-implementation and post-implementation?
Pre-implementation
The thought behind pre-implementation is to find any errors before designing and developing the project. It is an economical approach too.
Essential steps for pre-implementation include:
1. Finalising on resources required for completing the project.
2. Team members are aware of the project objectives
3. Providing clarity towards business requirements
Post-implementation
In this stage, the objective is to review after completing the project. It could help improve future projects as well.

Essential steps for post-implementation include:
1. Analyse how well the project goals were met.
2. Discuss how effectively the project was completed.
3. Focus areas for next projects.
4. Conversations on future steps.
Your advantage:
Share how you overcame a conflict, helped solve a gap, or identified a crucial problem. It can be focused on either the pre-implementation or post-implementation stage.
30. Sometimes, a customer may recommend frequent changes. In this scenario, how would you go about managing this?
During customer interactions, a business analyst must share a document with the maximum number of changes allowed. It must include that after a certain number of changes, discussions wouldn't happen further. Getting the document signed is a strategy to be followed.

In business analysis, it would be smart to calculate the pros and cons of the changes in a project. Weigh the overall impact on the project.
Most would prefer a highway to drive without interruption rather than stopping every now and then at the traffic signal. Similarly, a business analytics certification training with python from Henry Harvin would increase your chances of cracking your interview.
The course is instructor driven training for 32 hours. As a business analyst or a potential one, it would help you explore, analyse, and solve business problems. Python and advanced excel would help you with your objectives of problem-solving.
In business analysis, it is mandatory for you to be systematic and process-oriented. The workplace can be stressful occasionally. Hence, Henry Harvin's effective business analysis course would equip you to swim through the workplace.
For a business analyst irrespective of your tenure, one stands to gain knowledge of business analysis abundantly.
FAQs
1. Why must I pursue the business analytics course from Henry Harvin?
Henry Harvin's business analytics course is comprehensive – practical, actionable, and with simulation-based case studies. It would give you an edge over your competitors. As a CPBA certified business analyst, it would be obvious proof of your skill sets.
2. How would a business analysis course with python benefit? What makes it different from others?
Business analysis with python helps one understand decisions made based on the business ROI. In today's business world, one has to be smarter and sharper. Hence, python programming in the business analysis would give you an edge.
3. Must I be proficient with coding for Henry Harvin's business analytics course?
It is not mandatory for trainees to be proficient in coding to study this course. Yet, tools such as Python, R, etc. are easier if you know about coding. Yet, proven results say that Henry Harvin's business analytics course equips trainees without a technical background.
4. In case of emergencies, what if I miss a particular training session?
At Henry Harvin, care for trainees is evident. In case of emergencies, you would still have access to the missed lecture.
1. Watch the recording of the missed lecture
2. Attend the missed lecture with the next batch
3. Options to shift entirely to the next batch