WHY DISCUSS TOP COURSES OF FRENCH?
French is the most spoken language by non-native speakers after English. And, it is the most taught language around the world. It has come to be so because of its official status with global influencers like MNCs, the UN and other international committees.
In times when there is business, educational and people's crisscross like never before, as well as collaborations amongst nations across continents over global concerns like Climate Change & Security, the necessity of being fluent with at least one other main language besides English is paramount.
Being fluent in French opens doors to studying, working, living or business travel to France and other predominantly French-speaking countries.
Chinese, Spanish, German are also widely learnt and accepted.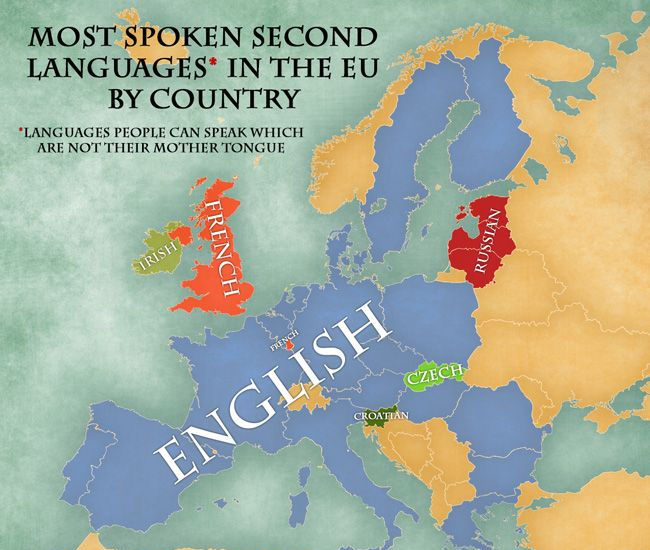 THE LIST THAT IS COMING UP…
…talks about French courses at their best, intending to make learners articulate and well-versed in French in an optimal time. The courses are designed to address varied purposes behind learning French. Thus, are suited to the needs of Professionals wanting to learn Corporate French, Students aiming for studies in French or academic travel to regions having French as the Lingua Franca, Travelers for leisure or Language hobbyists.
There is no need to worry about eligibility. Non-mandatory, but good base in English is helpful in reverse as many words of French have been adapted to English. A spark to grasp a new language will go a long way.
Contact No +91 9015266266|[email protected]|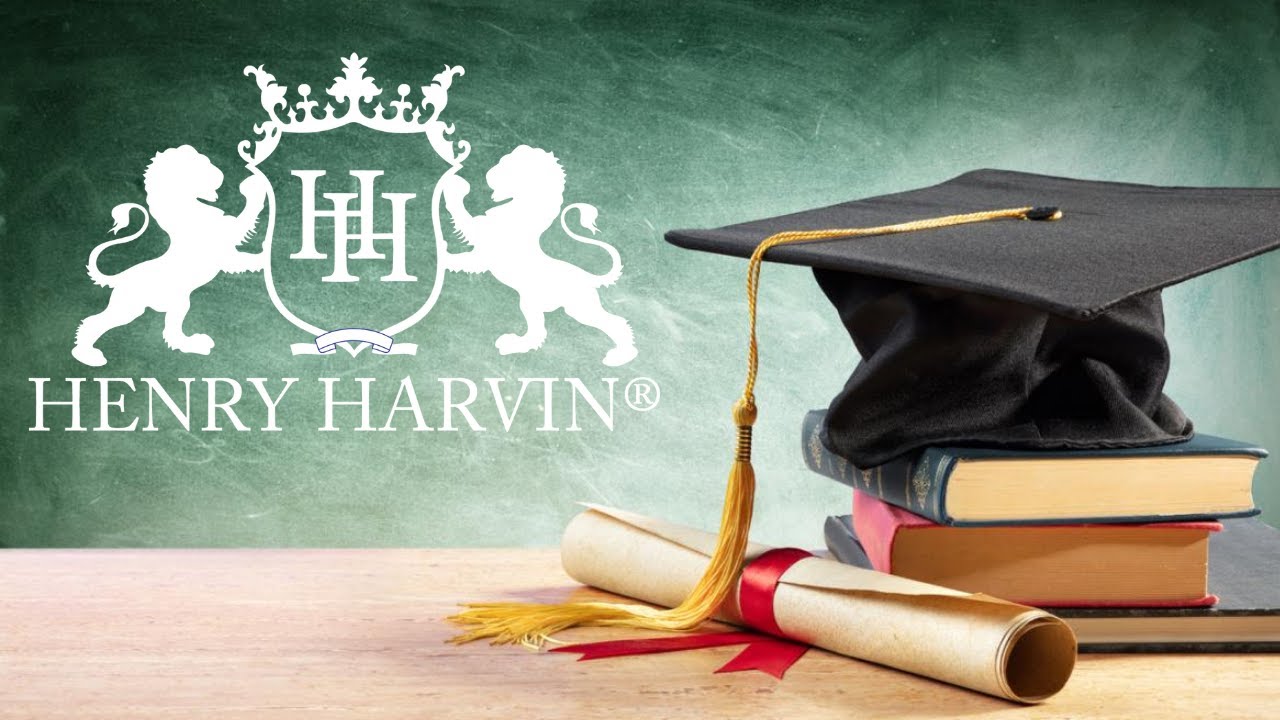 The Language Academy at Henry Harvin has a French Language Course covering all levels of proficiency, from A1-C2. The levels of the language are also taken-up separately, and each progressing level has the preceding level as its prerequisite, which will be the case at any other learning centre.
This course's design and teaching is by industry veterans with 15+ years of experience.
Fees–Duration–Schedule: is based on Proficiency Level
Level A1 & A2, each INR 8,999 30 hours [WK.Days or WK.Ends] [Starts Every Week]
Level B1 & B2, each INR 11,999 40 hours [WK.Days or WK.Ends] [Starts Every Week]
Level C1 & C2, each INR 14,999 40 hours [WK.Days or WK.Ends] [Starts Every Week]
Certification: Industry-recognized Henry Harvin Course Certificate with enough knowledge to attempt official French certification exams (TEF, DELF, DALF, TCF etc.)
Modes of Learning: Classroom or Online with Live Trainer, or Online Self-Paced
Learning Process: Learn through doing/\Getting into the shoes of the French through their everyday conversations, social interactions, culture, literature, societal issues, political scenario/\Subjective & Objective Discussions/\Logical Arguments, Debates etc.
Added Advantages: Gold Membership of Language Academy for 1 year, meaning, guaranteed internship for experiential French, access to learning materials, games, projects, hackathons, etc.
2. Alliance Française
Contact No +91 44 2827 9803/1477|@Nungambakkam
The French course at Alliance Française is a standard in itself with appropriate infrastructure, course design and delivery.
Fees–Duration–Schedule: is based on Proficiency Level
The classes are run every month in this schedule. Except for Level A1, all other levels are available as online classes, only!
Fees are inclusive of all taxes. A Text Book is required and the cost range is between INR 1,000 & INR 2,000
Level A1 120 hrs +*20 hrs [WK.Days – INR 13,460] [WK.Ends – INR 14,960] 6/8/12/20 Weeks
Level A2.1 60 hrs +*10 hrs [WK.Days – INR 6,730] [WK.Ends – INR 7,480] 4/6/10 Weeks
Level A2.2 60 hrs +*10 hrs [WK.Days – INR 6,730] 4/6 Weeks
Level B1.1 80 hrs +*10 hrs [WK.Ends – INR 9,213] 14 Weeks
Level B2.1 80 hrs +*10 hrs [WK.Ends – INR 9,674] 17 Weeks
Level C1.1 80 hrs +*10 hrs [WK.Ends – INR 13,598] 20 Weeks
* These hrs are suggested for self-learning from online materials/sessions, which form part of the curriculum during the course
Certifications: Tests are conducted to grant certifications for various levels of French language fluency. And, Alliance Française is the only authorized body in Chennai for official certification examinations as approved by the French National Education Ministry and the Paris Chamber of Commerce and Industry.
*Lifetime Certifications include DELF evaluating A1 to B2 levels, DALF C1 to C2, DELF Junior A1 to B2. And, *2-year Certifications include e-TEF CANADA for A1 to C2, & e-TEFAQ.
Imparting Method: follows effective language learning that is based in infusion with Culture (French), Contextual Application and Phonetics – the sound and manner of speaking, as well as rooted in correct basics of Grammar & Vocabulary/\Taught by trained & experienced Teachers
3. Sprachlingua
Contact No +917338853701@ T. Nagar| |[email protected]|

Classes in French are an intensive course at Sprachlingua, and serve well for fulfilling a set objective of learning the language. It would require considerable effort on part of the learner to complete their learning, but the end result will be a given – Reading, Writing and Speaking in French.
Specialty of taking this French class is non-rote learning and learning without books.
Fees–Duration–Schedule: Course is fast-track and intensive at affordable prices.
*Get-in-touch with the institute in Chennai to know about different levels of French their course(s) can cover and for other details of Fee, Schedule & Duration.
Certifications: Course Certificate is provided by the Institute
Modes of Learning: Both Classroom and Online Modes of Training
Teaching Method: Develops communicative skill of the language/\Foundational teaching to master the language/\Inculcates openness in using the language non-hesitatingly
4. Let's Speak Language Training Academy
Contact No +9840111660 |@Adyar|[email protected]|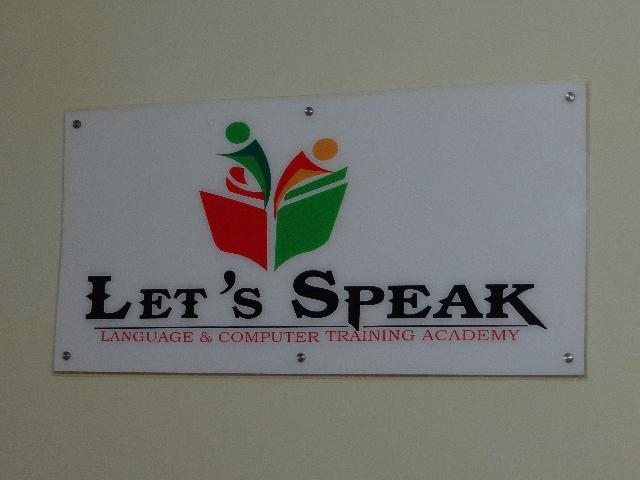 The French classes at Let's Speak are not only preparatory for the official French certification exams (conducted by Alliance Française), but practical and cognizant in terms of learning French as a language. The class curriculum, as it would take of a standard one, is based on the French curriculum of Alliance Française. It utilizes books written for French learning for each proficiency level: SAISON A1, A2, B1, B2 & C1.
Despite a typical schedule and duration that's warranted for the course, flexibility in both is granted to students based on individual requirements, making the classes fairly customized.
Fees–Duration–Schedule: is based on Proficiency Level
Level A1 & A2, each INR 12,500 80-120 hours [WK.Days/WK.Ends]
Level B1, each INR 14,500 120-160 hours [WK.Days/WK.Ends]
Level B2 & C1, each INR 20000 280-320 hours [WK.Days/WK.Ends]
Modes of Learning: Classroom Training, and online Classes (as short as 60 days) with flexible schedule and duration as feasible
Certifications: A course Certificate is provided by the Institute
*With Preparation comes Test: these French classes mark the ability to get certified in official French exams DELF (Levels A1-C2) & TEF.
Pedagogy: Learning by Speaking & Conversing/\Flashcards/\Listening to Native Speakers/\Training by native speakers of French
5. InaWord Center for Languages
Contact No +044-24455077|@Adyar | [email protected]|
French's been taught since 2000 at InaWord. The teachers have at least, 10 years of experience in teaching French. The batches are small with 8-15 students for adequate attention to each student's learning.
The course is planned under 3 programmes
InaWord Flair for Adults (15+)
InaWord Affinity for Corporate/Working Professionals with international collaboration and affiliation. Training is at company premises
InaWord Excel for Schools with Syllabus-based learning in preparation of board exams in French
InaWord Junior & DELF Junior for ages 11-15, isFrench learning fun & for DELF Junior certification respectively
*Flair & Affinity programmes have all levels of French, except C, i.e. A1-B2, incorporated, yet taught separately.
Fees–Duration–Schedule: is available for only upcoming batches. For training of other levels of French language, inquiry with the institute is required.
Level A1 INR 14,960 4 hours SAT+SUN Oct 31, 2021 – Jan 23, 2022
InaWord Flair is available as prolonged (5-6 hours/WK.) and fast-track (10 hours/WK.) training with 50 hours of duly accorded learning for each level of French.
Modes of Training: Online classes
Certification: Course Certificate is provided by the Institute upon successful completion of assessments, full attendance and participation
Teaching Approach: Active classes with participation from students in Listening, Speaking and Expressing via Role-Play/\Develops French skill across all 4 areas of comprehension and delivery – Listening, Reading, Writing, Speaking/\Regular Assessments of progress/\French class in French/\Also designed for preparation of DELF A1-B2 exams
6. Communiqua
Contact No +9840833186|@Purasaiwalkam|[email protected]/[email protected]|
The French course is shown with a tagline that says, "Learn French in 30 days". It most likely is pointing to basic level French. There is positive feedback for learning at Communiqua, be it French or other languages. The course can adapt to varied requirements of learning.
A free demo class can be requested.
Fees–Duration–Schedule: should be based on Proficiency Level. However, details of these things are not provided explicitly, requiring an enquiry with the institute
Modes of Training: Classroom Training, Online classes
Certification: Enquire with the Institute
Imparting Method: The institute places a lot of emphasis on one-on-one exchange of communication to fully inculcate language with cultural nuances/\Creative ways of teaching with lot of interaction/\Audio-Visual Aids/\Scientific Techniques of Speaking and Listening for stimulating learning and retention/\Individual attention to students/\Raising comfort levels with language/\Grammar & Phonetics training
7. Here and Now (The French Institute)
Contact No +91 9841052070/9962961000 |@P.H. Road ||[email protected]|
The French language course is offered as General and Business French, categorizing it based on the purpose of learning.
Business French – For Professionals who need to use French in Business collaborations, French Language Professionals like Translators, Interpreters, Teachers, Freelancers etc.
General French – For School/College Students, Casual Learners, Hobbyists, Cultural &Travel Enthusiasts, Aspiring Migrants to French speaking countries etc.
Fees–Duration–Schedule:
Immersion Program for learning Business French Levels A1-B2 6 months
*each level in A1-B2 is taught separately with the freedom to choose the level and # or levels
Diploma in French, also for learning Business French Levels A1-B2 | 6 months WK.Days | 15 months WK.Ends |
For both programs, Levels A1.1, A2.1, A2.2, each is for 60 hours, Levels B1.1, B1.2, B2.1, B2.2, each is for 75 hours.
Level C1, separately scoped, takes 200 hours.
Certification(s): DFP Affaires certification for Diploma in Business French.
For beginner and intermediate levels, internal certifications are granted by the Institute. For advance and final levels, certification is of Paris's Ile-de-France Chamber & Commerce Industry (Affaires).
Levels A1.1, A2.1, B1.1, 2.1 – Internal Certifications A1.1, A2.1
Levels A2.2, B1.2, B2.2 – DFP (Affaires) A2, B1, B2, respectively
Level C1 & C2 – DFP (Affaires) C1, C2 resp.
Since the programmes also prep for official French Exams, additional certifications of DFP, TEF etc. can be obtained, separately, clearing those exams.
Training is through Online and Classroom.
Imparting Method: Simple & Effective way teaching the language with practical communication in all its spheres, by Indian French Professionals & Native French Speakers, be it General French or Business French/\Non-traditional learning techniques with fun activities
More about the French Programmes
Immersion Program – The program is intensive to achieve results in short-term. It is segmented into 2 bases.
First, the Immersion Program Pro that lays foundation with Level A (A1.1, A1.2, A2.1) and builds upon it with Level B (B1.1, B1.2, B2.1, B2.2). Completed in 180 days, it makes Masters of French.
Second, the Immersion Program Core that propels the learner to a heightened understanding of French with Level C (C1, C2), leaving one not far from being French in French. It can be taken in India or France. After Level C2 completion, one can virtually understand everything of French language.
8. FITA
Contact No +9345045466|@Anna Nagar + 6 branches in Chennai | [email protected]|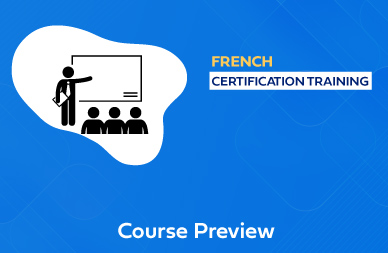 As far as the search for best courses has gone, this is one of the few courses with Live Project as part of French training, and placement support. Teachers are well-over 10+ years experienced and also native speakers of French. Taught at all levels, French classes are intensive to make learners fluent in French and official exams-ready.
Pre-decision demo class is available for learners.
Fees–Duration–Schedule: a detailed one is not available with a level-wise breakdown. But there are a lot of upcoming batches with scheduling every week. 80 hours is quoted for learning beginner-level French.
Modes of Training are both Instructor-led online classes and classrooms.
Certifications: Certificate of Excellence by the Academy and preparedness to gain official exam certifications (DELF, DALF, TEF etc.)
Training Technique: Training for day-to-day conversations with grammatically and phonetically correct French/\Foundations/\Live Examples/\Audio-Visual Aids & more creative ways of learning/\Balanced in Theory & Practice
9. The Lingua Academy International
Contact No +9884690880|@Mugalivakkam + 5 local branches || @[email protected]
The French course at The Lingua Academy has positive reviews from learners with no negative reviews, yet, on its course design or teaching.
The French course is of General French. But, given the many options for learning and the expertise of teaching, French for Business or Study might be available on requests. Levels of French covered are A1 to B2. Clarification is required from the institute on coverage of mastery levels of C1 & C2.
The learning is supposedly lovable, fun and effective.
Fees–Duration–Schedule: Details are not available
6-8 weeks have been cited for completing Level A of French.
* Modes of Training: Online & Classroom with options for Fast-track, Individual lessons, Tuition, Custom Training, Offline WhatsApp classes on the go based on a daily plan
Certifications: Course equips with ability to obtain global certifications of French (DELF, DALF, TEF, TCF etc.)
Training Methodology: Interactive fun classes by translator and interpreters of language, in other words, first-hand experts/\Audio-Visual aids, Music, Movies, Role-play = Harmonic Learning/\Live Discussions pave way to proper communicative use of the language – Read, Listen, Speak, Write with ease
10. ACTE
Contact No +9383399991/9380099996|@Velachery + 10 local branches|[email protected]|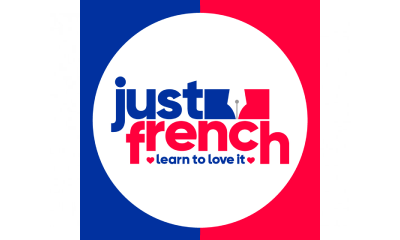 This is another course that uses Live, Industry projects for teaching French from beginner to mastery levels, which is A1-C2.
Course is designed by experts working in the Industry, utilizing French professionally and is acclaimed for 50k+ learners. It is ideal for graduates of any industry looking to up-skill and seeking to get placed in global companies that place value on multilingualism.
The course covers all aspects of learning – fun, hobby, professional, educational et.al.
There's facility of a demo class and speaking with a course advisor for aid in decision-making.
Course enrollment begets life-long access to online content materials that also include course & helper videos. Job placement assistance is also provided with interview preparation in French with trainers.
Fees–Duration–Schedule: 40-60+ hours for basic levels of French (A1, A2). Inquiry is required for details on other levels
Fees are affordable but not quoted.
Schedule is flexible to accommodate professionals, students and non-regular folks, with new classes being available often.
Fast-track classes on WK. Ends for 4-5 hours of a session
Regular classes on WK. Ends for 3-3.5 hours, a session
Regular classes on WK. Days for 1-1.5 hours session
Certifications: Course Completion Certificate by the Institute, which is recognized worldwide
And, enough learning to opt for official French certification exams like the DELF, DALF, TCF, TEF, and TFI – * mock exams for preparation of TFI and TEF are part of the course curriculum
*Modes of Training: Online & Classroom with options for Fast-track, Individual lessons, Custom Training
Method of Teaching: Live Projects are taken from Industry, keeps learning interesting and challenging/\Learning Modules with Translation of French passages into English and vice-versa /\Comprehension of French by Reading & Writing passages in French/\Conversations in French/\Final Internal Assessment
The list is up. Now, what?! – Now, would be to get going about actually learning French from a center of choice, hopefully from this list, or not. The motto was to get the interested folks a start. There are a lot of result-oriented reasons to learn French, but why not just learn a new language to push limits of one's person. "As you speak, so you think" – Thinking in language of love sometimes can only be good and entertaining.
RECOMMENDED READS
FAQs
Q-1. What are the French official exams, the DELF & DALF?
Ans. DELF is Diplome d'Etudes en Langue Française (Diploma in French Language Studies). It tests & certifies for skill in levels A1-B2 of French language.
DALF is Diplome Approfondi en Langue Française (Advanced French Language Diploma) that tests for certification in advanced levels of French language, the C1 & C2
DELF & DALF are conducted by French Ministry of Education and are accepted standards for travel to France or French-using countries for Work, Study or Living.
DELF Junior and DELF Prim are for children of ages 11-17 years and 7-11 years respectively.
*DELF and DALF are valid for life.
Q-2. What are TEF, TCF certifications?
Ans. TEF is Test d'evaluation de Française is provided by CCI Paris Ile-de-French. It certifies ability in communication with French for integration (permanent residency) into Canada (TEF Canada) & Quebec (TEF Quebec) and is recognized by the suitable Ministries of those nations.
TCF is Test de Connaissance du Française, administered by France Education International (FEI). It satisfies requirements of French for higher studies.
TCF Canada and TCF Quebec are applicable for immigration to Canada and Quebec resp.
TCF ANF is required for nationality of France.
TEF and TCF are valid for 2 years and are for testing all skill levels of French, i.e. A1-C2.
Q-3. What do difference levels of the French language signify?
Ans. There are 6 major levels in French language for non-native speakers to learn through, to gain proficiency in French – A1, A2, B1, B2, C1, C2.
A1 – Beginner–level French teaches basics of the French language, like grammar, words, phrases and its structure
A2 – Elementary-level French at which it is comfortable to communicate in common situations of routine needs and places, like that of shopping, regular travel etc.
B1 – Intermediate-level French at which point the user is an independent communicator of French without helpful pacing from others in exchanges. The learner can make more than just a simple framing of sentences, and elaborate discussions
B2 – Upper Intermediate-level French where subjective, objective, technical discussions become possible and there's ease in communication with native speakers. There's ability of producing positive-negative facets with reasoning on complex topics
C1 – Advanced-level French that shows effective operational proficiency with the language. Spontaneous communication with understanding of implicit meanings, this level levels-up to a step of being as good as native French speaker. It marks proficiency in academic, professional settings. C2 – Mastery-level French means understanding easily all things French as pertaining to the language. It's a proof of expertise with spoken and written French in complex matters, and ability of structured, as well as playful use of the language.