Learning never stops and should not stop either. Especially when the learning can bag you with an uncountable list of opportunities to explore; culturally and financially.
Language learning is one of the biggest assets an individual can ever create for himself/herself. Language is what allows you to express yourself to other individuals and no matter how many languages you learn it always seems to not be enough. Therefore one should constantly keep evolving and learning as many languages as possible.
Learning French has always been a crucial part of the curriculum here. Although the subject is optional but carries enough weight to help you acquire prestigious national and international positions.
Some learn French out of liking while some are immersed into it in order to grab opportunities beyond boundaries that greet them with fascinating pay offers. Whatever might be your reason but the existence of the French language in the constantly evolving generation is undeniable. So why not give your best shot and expand your existence beyond boundaries?
Now that you seem to buy this idea the other thought that is bound to encounter you is; where do we look for French courses/classes that feed us with the exact needed amount of vital learnings. Well, we all have been there!
But as mentioned, the world has become a closer place now. The global market has expanded itself like never before and there is nothing that you can't have at your fingertips. One can find multiple french language classes to explore around oneself if looked at responsibly.
You are never going to be empty-handed when you look for any demands around you on Google. The same is with the French learning classes. All you need to do is look for French classes near me and you will have ample to choose from.
Worried again if your choice is worthy enough to consider or not? Well, then you surely landed at a place that has a lot for you in its store. Wrong choices often lead to wrong paths and we surely do not want you to go there. And therefore we have got you a list of the top 10 French language courses in India that are of utmost reliability and benefit.
Excited to check them? Let's get started then.
What is a French Learning Class?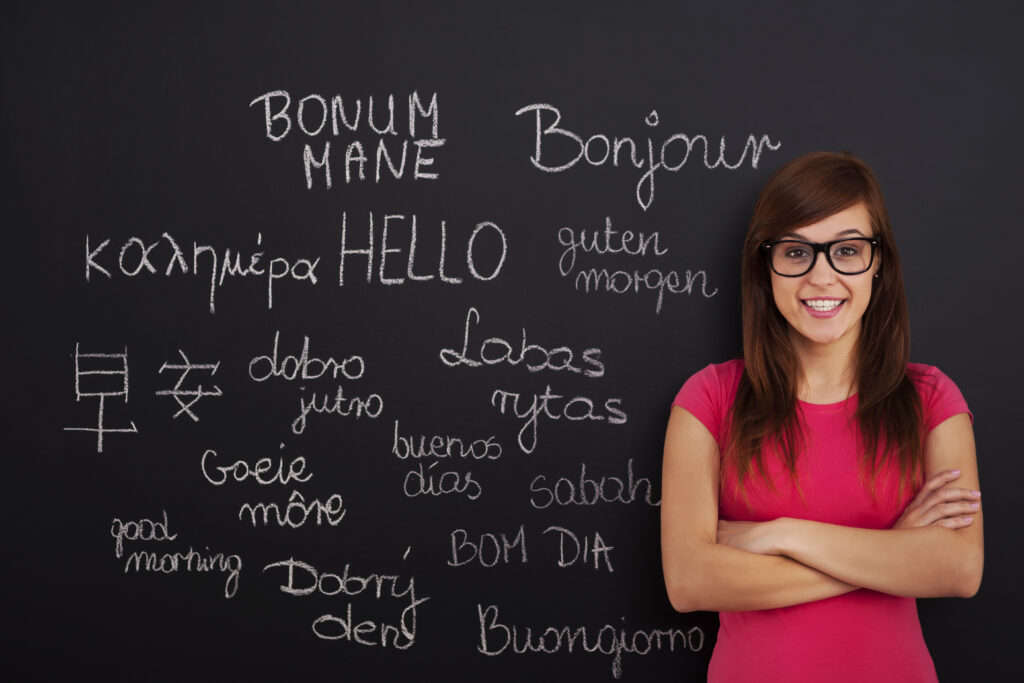 French Learning Class is a special class wherein the learners are made aware of the basics of the French language and then are swiftly introduced to advanced versions of it. Once you are known to the basics/survival aspect of the language you are then trained for better. And then eventually you hold mastery over it.
The curriculum and the exercises involved during the program are well designed in an easy format so that learners do not find it easy to make up with the new introductions made.
Once you successfully complete the program you go through several tests that make you feel confident in knowing and understanding the language for better.
Benefits of learning the French language:-
Learning French has a lot to offer than you or I can ever imagine. Out of the total population that the globe holds more than 250 million people speak French. And therefore just like English has evolved to be a business language, French has its importance too.
It helps you acquire job positions that truly shape your career experience and is on its way to becoming the next globally accepted business language.
Along with just giving you exposure beyond boundaries it has several job roles to offer too. If you hold a strong command of French you can serve at firms like The Civil & Diplomatic Services, Foreign Embassies, Teaching, Translator & Interpreter, Linguist Guide and many more.
Thus, to be a part of such impressive firms learning French is truly worthy and necessary. So on this note let's move ahead and explore the institutions offering French language courses in India.
Henry Harvin Contact No: +91 9891953953 | Chat on WhatsApp with Henry Harvin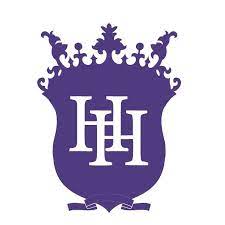 When looking for the best French language courses in India, Henry Harvin Education just doesn't step down from its number one position. Well, it has all the rights to stay up through and why do we say that? You will get to know me very soon as you scroll down.
Henry Harvin Education is one huge platform that is offering its best to the potential learners who are wanting to learn and explore new subjects at the comfort of their own. Learning is no more just within the classrooms and Henry Harvin Education is one living proof of that.
It holds numerous courses to explore and establish a career in. The trainers attending you throughout the program come from extremely prolific backgrounds that shape and influence your overall learning journey for the better. The internship is the part of the program that allows learners to explore the real working world and grab an idea of how it functions and what it requires.
To date, Henry Harvin Education has successfully trained more than 300,000 learners and has partnered with the most celebrated brands in the business. Henry Harvin has proudly spread its wings beyond boundaries and has made its platform a global place for exchanging information/knowledge.
Let us dive into the details of the French language course at Henry Harvin Education and check what Henry Harvin Education has to offer.
Key Features:-
The French Language Course at Henry Harvin Education comes with 9 major benefits that help you to pass through the program with absolute ease and comfort. The curriculum introduced to you during the program is extremely comprehensive and combines all the necessary updated information that is referred to through reliable and trustworthy sources.
The training conducted here will be 100% practical giving you a wide and accurate understanding of the subject. You could easily access the program through your mobile as well as your laptop and begin your learning program right there.
As a part of the program, you will receive 24 x 7 lifetime support and access to materials that ease and rectify your learning experience. You also receive an assurity of 100% Money back guarantee wherein if you do not find the first session worthy after its completion you can request for your money back service and the team will immediately initiate the process.
About the French Language Course:-
The French Language Course here is segregated into different levels that one can choose as per their need and requirement. The course is presented into the below-mentioned levels. Each level is specialised and satisfies basic language needs in its own special way.
A1:- The Beginners Level
A2:- The Upper Beginners Level
B1:- The Intermediate Level
B2:- The Upper Intermediate Level
C1:- The Advanced Level
C2:- The Proficiency Level
The cost of the above-mentioned levels are as follows:-
| | | |
| --- | --- | --- |
| Level | Duration | Fees |
| A1 | 30 Hours | INR:- 8999/- |
| A2 | 30 Hours | INR:- 8999/- |
| B1 | 40 Hours | INR:- 11999/- |
| B2 | 40 Hours | INR:- 11999/- |
| C1 | 40 Hours | INR:- 14999/- |
| C2 | 40 Hours | INR:- 14999/- |
As per your need and requirement, you can choose to explore from the above list of levels.
Now let us get into the details of the 9 major benefits associated with French language courses.
Training:- As a part of the program you will be requested to attend 30 to 40 hours of training as per your choice of levels.
Internship:- Internships will be an integrated part of your curriculum and will help you to acquire real-world experience in detail.
Certification:- On your successful completion of the program you will be awarded with a French Language Training Course by Henry Harvin that is recognised by the Government of India and numerous other Award-Winning Institutions.
Placement:- Once you successfully complete your program you will be given 100% placement assistance with firms of extreme excellence. The service will be made available to you for 1-year post your completion.
E-learning:- During your program tenure, you will be receiving multiple access to numerous tools and techniques, video content, assessments and many more.
Bootcamp:- Bootcamp will be an added advantage to the entire french language course. As you will get to be a part of this amazing journey for about the next 12 months.
Hackathons:- Learners here will also receive access to #AskHenry Hackathons and Competitions to get better assistance.
Membership:- Opportunity to grab 1 year Gold Membership of Henry Harvin Language Academy for the French language course.
Aren't these benefits exciting? Of Course, they are and they get compellingly more exciting as you enrol in.
The trainers assisting you throughout the program are well-experienced professionals holding a minimum of 15+ years of working experience that allows learners to learn and explore points in a lot deeper manner.
These trainers are well felicitated by several numerous organizations for their contribution in their respective fields. By now these trainers have delivered at least 350+ lectures and are currently positioned as domain experts with Henry Harvin Language Academy.
As a beginner, Henry Harvin Education can prove to be a very constructive platform for learners to learn and explore beyond boundaries. So grab this chance and get your french language learning soaring high with perfection.
For more detailed information head onto the website of Henry Harvin Education and get your queries best resolved.
2. Excel Academy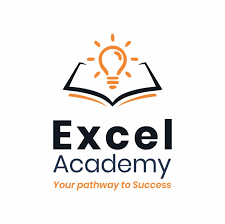 Making it to the second position on our list of best French language courses in India is Excel Academy. One of the most appreciated platforms of the time that has a number of courses to offer not just in one language but many.
Excel Academy is one of the finest foreign language courses providing an academy that offers courses for reading, writing, conversational and many more. The academy has courses available in around 10 different languages.
The academy trains around 80 students per month keeping in mind that every enroller gets the promised attention. On successful completion of the program, the academy also offers 100% placement assistance so that the learners here get placed with impressive firms in the industry.
The French language course offered here is divided into different levels that learners have to choose and go through in order to enhance their overall learning. You are trained and supervised by the best industry professionals giving you access to the most prolific study materials.
The classes can be taken on weekends as well as weekdays as per the learner's convenience. The time slot can be chosen accordingly too. For more detailed information you can head onto the website of Excel Academy and get your queries best resolved.
3. Udemy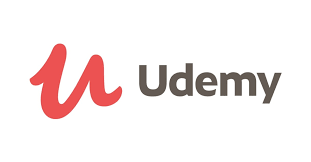 Udemy never gets old when looking for courses that can bring innovation and excitement. With about 155,000 online video courses; Udemy is surely not going to disappoint learners wanting to learn French. It has new courses added every month. So you have a lot to learn and explore here.
When looking for French language courses on Udemy you have a lot to choose from. Every course is well designed with a motive to serve only the best to the learners encountering it.
Talking about the " French" for you. French language course for learners" is designed for 12 hours containing 74 downloadable resources. Enrolling on this course will allow you to hold lifetime access to the materials introduced throughout the program.
You can easily access these contents using mobile or TV. On successful completion of the program, you will be receiving a certification of completion that will boost your confidence among your peers and will allow you to deliver better.
The course will walk you through all the essential basic to advanced aspects of French learning and will finally allow you to feel confident in communicating effectively.
For more detailed information you can head onto the website and get your queries best assisted.
4. SkillShare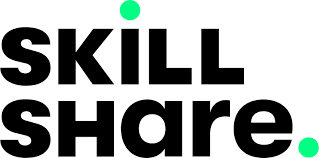 Learning the French language with SkillShare gets extremely exciting and beneficial. With so many online courses available SkillShare allows learners to choose the best that fits their needs and requirements.
You can choose the level of the language you want to start learning with. Along with that you also have the choice to alter the time limits as desired and convenient to you.
The French Language Course – French for beginners with a native speaker is one worth trying among other well organised courses available on the platform. You as a learner here get unlimited access to every class wherein you are guided and moulded by the best industry leaders and professionals.
As a learner here you will get to learn various aspects like Grammar, Sentence formation and many more relatable concepts that will prepare you to excel in communicating the language effectively. The trainers will be available throughout the program to guide you at every needed step. Thus you can feel confident about exploring here.
For more detailed information you can head onto SkillShare and get your queries best resolved.
5. World Languages Centre

World Languages Centre is surely a stop to catch that offers exactly the kind of learning and platform that you as a beginner are looking for. It offers courses for various languages and French is one strong mention that the platform responsibly offers.
World Languages Centre offers Languages Programmes, Corporate Training, Translation Services and Interpretation Services.
The French language course offered here is available in different levels that one needs to go through in order to achieve complete mastery.
Having this course completed will allow you to effectively communicate, develop a natural accent, be familiar with their culture, vocabularies and many more. These courses can be conveniently availed at the comfort of one's home and time.
The course tenure ranges from 1 to 3 months as per the level selected. The course fee for beginners is Rs. 12,000/-.
For more detailed information you can head onto their website and get your queries best resolved.
6. Fluent Fast Academy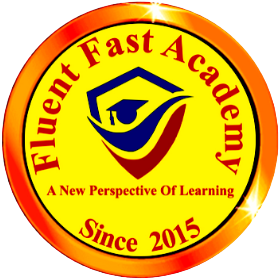 Fluent Fast Academy is a team of language experts who are dedicatedly involved in training learners with the most popular and sought after language courses. The team has been successfully training learners for about more than 10 years now. These trainers have emerged from the most experienced backgrounds and tend to give you the best insights possible.
One can explore various courses like Spanish, French, German and many more. The platform has successfully trained over more than 3000 students and has successfully reached out to 10000+ people.
Learning a French language course at Fluent Fast Academy can prove to be one of your biggest assets when wanting to explore careers globally. Your learning here will be actioned using different levels that will slowly and gradually introduce you to the details of the French language and soon you will effectively be able to communicate.
After your successful completion of the program, you will be provided with job assistance service by the team which will help you acquire the best positions.
If you are looking for regular classes the course is for 3 months operational for four days a week. Whereas if you are looking for weekend classes the course will be designed for 4 months that will be operational for 3 hours on each day.
For more detailed information you can head onto the website of Fluent Fast Academy and get your queries best resolved.
7. Alison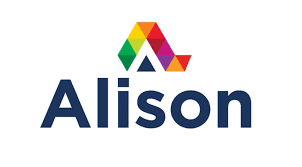 Alison is one popular platform that manages to secure mention by almost all the potential learners due to the free course made available to their platform. Alison has a list of courses to offer the learners of today and major of them seem to remain free of course.
To your delight, it heard you looking for French language courses near me and therefore brought you the best ones to choose from. Alison offers quite a few courses on french learning that one can choose to learn from. These courses are free of cost but nothing withers its quality.
This free French language course will teach you and enlighten you with all the necessary elements like numbers, phonetics, accents, social conversations and a lot more.
You will have your hands getting confidently cleared on understanding french language, pronunciations, way of expressions and many more. You will also be given exposure to short interviews so that you not only learn survival language but a lot beyond that.
For more detailed information you can head onto the website of Alison and get your queries best resolved.
8. The French Hub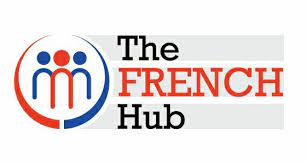 The French Hub is a perfect platform to learn and discover new shades of the French Language. The platform is involved in offering french language courses to learners of all ages i.e. –
Adults
Children
Bilingual
Corporate Groups
The learning course is available for all these group ages and audiences. The learning process here is initiated through various fun-loving activities so that one is thorough with all the essential aspects of learning French. Theme Packs, Flashcards & Word Games are a few activities that play a vital role in exposing you to the essentials of the French language.
These French language courses here are taught by Native French linguists who responsibly introduce you to various terminologies and eventually make you feel confident in effectively communicating with French language speakers.
For more detailed information you can head onto their website and get your queries best resolved.
9. Duolingo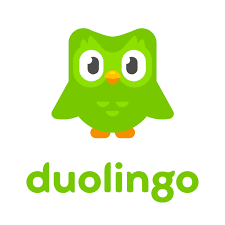 Duolingo makes learning French easy and accessible to all. Just devote 5 minutes a day and learn French for free. It is considered to be one of the most fun and effective ways to get your French right and expressive.
Registering for Duolingo helps you make quick progress, provides you with personalised learning, keeps you motivated and allows you to have fun while learning.
You can download the app and begin to learn your French language right away right there. You will be introduced to multiple quizzes and tests to keep your progress in constant check and help you excel even better.
For more detailed information you can head onto the website of Duolingo and begin your french learning course right there.
10. Institut Linguistique Adenet ( ILA )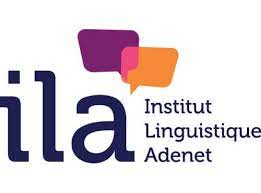 Last but not least to make it to our list of best French Learning Language Courses is ILA. With 23 years of industry experience, it trains 2000+ students every year. It has spread its services to more than 80 countries and has numerous French Language Courses that learners can choose to learn from.
Choosing ILA can prove to be very beneficial for learners who are just beginning. Learning at ILA will help you avail the following benefits:
Highest Quality Accreditations
Academic Excellence
First-class facilities & services
Warm international atmosphere
ILA offers courses for Adults, Teenagers and Groups. Thus, as per your preference, you can choose to enrol for the one that best fits your needs.
So what are you waiting for? True your dream of Learning French in France with ILA and give your career the elation it deserves.
For more detailed information you can head onto ILA and get your queries best resolved.
Final Words:-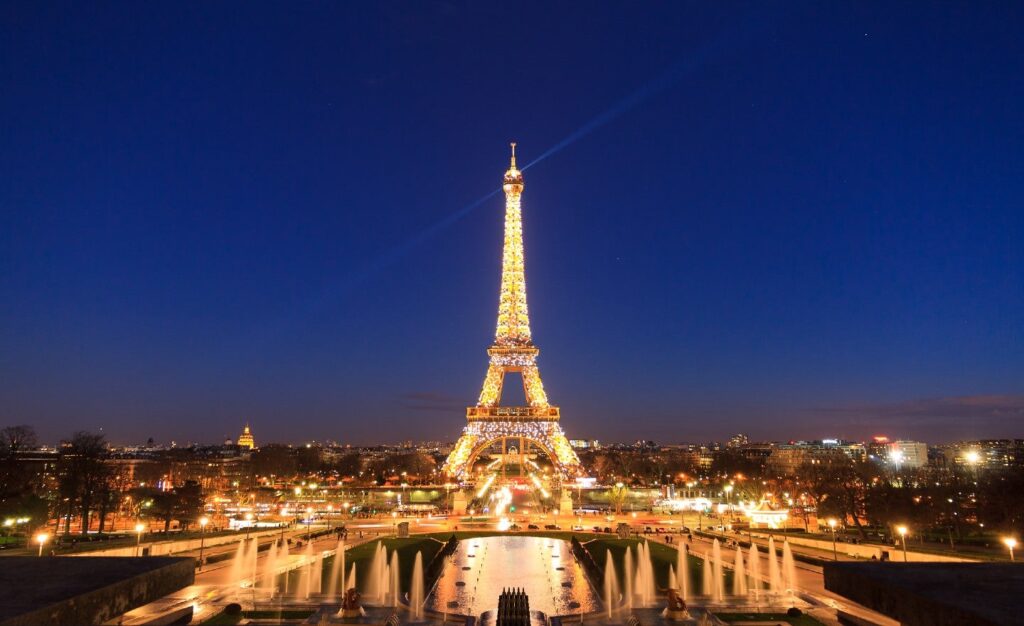 Learning a new language is like exploring a new world of opportunity that is going to bring unexpected moments of pride at every step. But as a potential learner one needs to acquire these learnings through platforms that can be trusted and relied on and not all are one.
But our list of top 10 French Language Learning Courses is definitely trustworthy and reliable. You can begin your journey towards learning French with any of these above institutions. They truly prioritise your needs. So go ahead and choose your best fit and begin your French language learning journey right away. à bientôt en classe ( See you soon in class )
We hope this piece of information helps you find answers to your questions effectively. If in case you still are confused or doubtful about the above-discussed subject, you can use the comment section below to voice it. We will get back to you at the earliest possible with the best knowledge available on the same.
Thank you.
Keep Reading! Keep Learning!
Recommended Reads