Introduction:
Content Writers are in demand in the technological era. Content is the spine for any industry, beginning from startups to multinational companies. To enjoy success as a content writer, one needs to know what skills companies are looking for in you.
The recruitment process depends upon the company that you are attending. For startups, usually, the interview process might take a shorter time. For multinational companies, the interview process might take four to five days.
Whatever company you attend for an interview as a content writer, you must possess good language (spoken and written)skills; you must be well versed with grammar and editing skills as they are the basic requirements to become a content writer.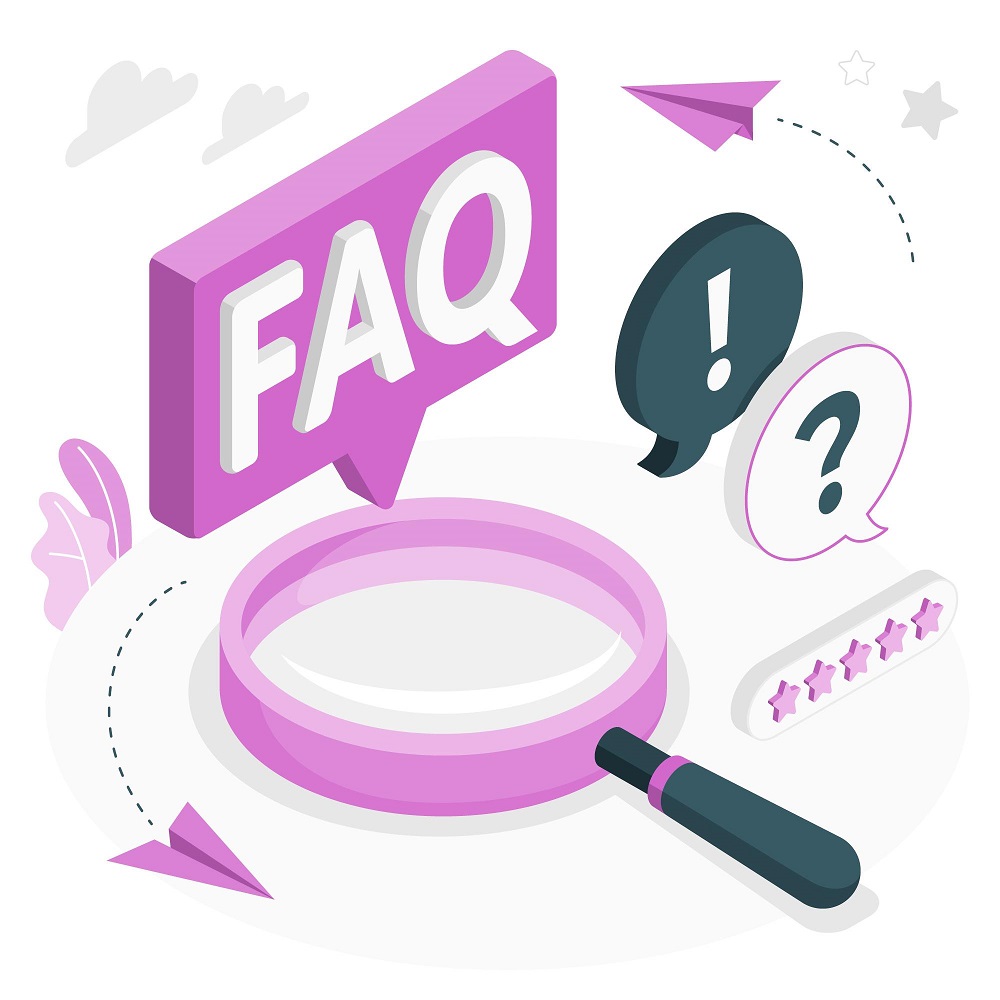 Here the top 55 questions that are frequently asked by the interviewers
1. Why do you think Content marketing /writing is necessary for any industry?
Ans: Content is the backbone of your product or business. Content speaks with your audience about your product, generates leads, develops trust, attracts the targeted audience, and makes them stay for a longer time with you. Content clarifies questions that the audience might have, as a whole, helps to build a relationship with your customers. Your quality content leads your business to stand in the market for a long period.
2. What kind of points do you keep in your mind before creating content?
For this content writer interview question possible Know and understand the purpose.
Identify your audience and their behavioural patterns.
Position your clients' products
brainstorm the ideas, and prepare a rough skeleton.
Sequencing thoughts, edit and proofread before publishing.
3. Who is the target audience? How do you know your target audience?
Ans: Target audience is usually a group of people who use your services or products. The target audience is denoted and determined by demographics – by age, gender, interests, income, and e.t.c.
To answer the question- how do you know the target audience?
When a company or brand opens their services, it must consider its consumers and their requirements.
For Example: if your product is a beauty cream, your target audience is decided by the age factor, between teenage to middle age.
Sometimes the companies will inform you who their target audience is? Otherwise, the product that you are writing for will let you know. The content writer has to understand the product and analyse the demographics better.
4. Do you have any strategies to approach a project?
Content writers may receive new and unknown topics to write about. I always believe that the systematic approach is much needed to start a new piece of writing.
The first thing I do is check for the word count, and then I plan my work.
I go by legitimate websites, books, journals, and web pages to research content for my work; creating a headline and draft my content with an introduction, body, conclusion, and FAQs; edit, proofread, and get help from various apps to check plagiarism then publish the content.
5. What are the various types of content you are familiar with?
Ans: To this Content Writer interview question, you must answer what you are familiar with.
Blog writing
Social Media Posts
Email writing
Article writing
Copywriting
Ghost Writing
Resume writing
Research writing
As a Content Writer, you must have a niche, but when you answer in the interview, do not lie, tell them what you know better. Of course, there is always room for learning and improving skills.
6. What are various writing styles, and why should you use a specific one while writing?
Ans:
Persuasive style of writing
Narrative writing
Descriptive writing
Expository writing
A persuasive style is used to promote a brand, a company, or a product that is for a call to action.
A Narrative style is not a creative form of writing but can add your opinions such as the narration of an incident or a story.
Descriptive style is to describe something like product description.
Expository is to explain or motivate things like user manuals, recipes.
7. Is blog writing and article writing the same? How are they different from each other?
Ans: Blog writing and Article writing are two different writing approaches.
Anyone and everyone can write blogs to share their opinions, expressions, and emotions. It is something of a personal space. Whereas article writing involves sharing facts and accurate information after research.
8. Why do you think Keyword density is a matter while writing content?
Target and specific Keywords are necessary for content, as Google tries to match the web pages with the searches or queries raised by customers. It is also important to fit the keywords in a meaningful manner, not to pack them. They should not be too long.
9. What do you know about SEO? How do you integrate SEO into your content?
SEO stands for Search Engine Optimization.SEO is a tool for content visibility on web pages.
To integrate SEO into content, one must understand the techniques like keyword density, Meta tags, URL tags, External and internal links.
The content must be plagiarism free.
10. How do you create quality content?
To answer this content writer interview question, you can tell that there are two pillars for quality content. Readability and searchability are two pillars. Engage the audience by setting the tone and the mood for the content. The content should be error-free, it has to have a proper heading, structure, word flow, and the content must be taken from reliable resources.
To create a headline, get help from free websites like headline creator, which shows SEO percentage.
11. What do you know about content management systems, and what content management systems are you familiar with?
A content management system is a software tool that allows contributors to manage (visit, edit, publish) their content.
There are many CMS platforms available, but each company has its choices. As an Individual, I prefer to use WordPress.
12. How would you go with your work schedule, and how do you manage deadlines?
Ans: One of the most prominent factors for any job is planning, scheduling, and adhering to deadlines without compromising the quality and the quantity of work. Punctuality always brings success.
It does not matter how good your writing skills are, being punctual is what matters for a good writer.
Personally, If you ask me how I manage my schedule and deadlines-
I calendar the dates and plan my workflow ( researching the topic, preparing a draft content, making a fair copy, and publishing the content).
13. How do you contribute to the company in promoting the content?
Many content writers think that their job is producing content only. However, a few companies and clients expect the writers to promote the content to outreach.
For this content writer question, I can say that once the content is published, I share the links with my friends and colleagues and ask them to share the same. Posting content on social media and handling conversations and feedback.
14. How do you analyse the success rate of your published content? Are there any parameters to measure?
Successful content outreaches the target audience, and the parameters change from one another.
I check the traffic rate and the repeat of the web page; SEO result; engagement of audience their likes, shares, and comments.
Facebook, Twitter, and Instagram tell me the number of likes and shares.
15.What do you mean by editing and proofreading? What kind of Proofreading methods do you follow?
Editing and proofreading are more or less the same, yet they differ in their ways. Proofreading is to check spelling, grammar, punctuation. On the other hand, editing is to correct sentence construction, flow, and sequence of sentences.
Once I prepare my first draft, I edit it and then proofread it.
I read aloud my draft to see if my content has a flow.
I take a hard copy of my content and read it backward.
Check for spelling and punctuation.
I use tools like Grammarly, Spell-checker to see further corrections.
16.What is the difference between content and copywriting?
Content writing and copywriting have their purposes in digital marketing. Content writing educates or entertains readers. At times it drives sales too.
Examples- blogs, articles, whitepapers
CopyWriting is to persuade or promote sales. They seek call to action from consumers. Sales ads, Text ads usually come under are a kind of copywriting samples.
17. What do you know about ghostwriting?
Ghostwriters usually write for someone else. They write stories, public speeches, and literary pieces for someone else. The writer's name will not be seen on the piece of work, but the recruiter will be in the limelight. They have to abide by the policies and agreements that they sign before taking up the contract.
18.What is white paper in content writing?
White papers give information to readers about complex issues. Whitrpapers are lengthy and released after in-depth research. However, they neither bring any sales nor an endorsement.
19.What pattern/ style of writing do you use to communicate in your organisation?
In the Content writer interview, these kinds of questions display your knowledge to the interviewer.
The answer is communication within an organisation involves both formal and informal. Formal communication happens through emails, faxes, memos.
20.What are the various writing genres that you know the most?
There are different writing genres
Historical
Horror
Thriller
Romantic thriller
Romance
Humour
Travelogues.
21.What type of writing do you enjoy the most/ comfortable with?
For this content writer interview question, there are two possible answers. Be honest, do not try to impress the interviewee if you do not know any other writings.
If you are a fresher, you can accept that you have limited experience. Mostly, many of the freshers are comfortable with blog writing. It is also important to tell them that you are a quick learner, and you will learn other writing styles soon.
If you are an experienced writer, you can say what you prefer or enjoy the most.
22. What do you know about the setting up of the tone of the content?
Ans: A writer sets the mood for the writing by choosing his/her words wisely; Formal-informal, friendly – sad, optimistic- pessimistic, critical -analytical, positive-negative. The tone lets your audience stay with you and makes them read your piece of writing.
For this content writer interview question, you can say that first, I try to understand my brand persona and its target audience. I try to align the tone of my writing with the objectives of the product as well as the expectations of readers.
23. What style guides do you use confidently?
There are various style guides like APA, Chicago style guides.
You can answer this content writer interview question by saying what you are familiar with.
24.What tools are you familiar with in developing content?
To this question, you can mention various grammar and spelling checker tools, plagiarism checker tools, headline creator apps.
Grammarly
Canva
Duplichecker
25.What steps do you follow to write a blog?
In content writer interviews, this question tells the interviewer about your composure in your work.
You can share the following steps
Create a catchy headline.
Know your audience
Follow SEO rules
Publish your article.
26. What is the use of a newsletter for a company?
Newsletters are usually short messages sent through emails to a target audience. It keeps your audience to stay connected with you.
I discussed the most frequently asked content writer questions that aimed to test your subject knowledge.
Now I will give you the list of general questions asked in an interview to get to know you better.
27. Give me a brief about yourself? Introduce yourself.
A general and the most frequently asked question is the above in any of the interviews. The question is not meant to tell your biography, just a brief about yourself. You know the best about you, and your introduction takes a big ride in the interview.
Start by telling your name,
Where are you from ( hometown – where have you born and brought up, if you have moved to any other city for job or studies).
Your educational qualifications and finally end up telling your hobbies.
28. What are your strengths and weaknesses?
The above question looks simple but needs more attention while answering.
For this content writer interview question, you indirectly convey to the interviewee that you are the best candidate for the role.
You can say that your strengths are punctuality, good teamwork, and research skills.
Tell your weaknesses also strengths and do not affect the work you do.
29. Why do you want to become a content writer?
For this content writer interview question, you express your passion and interest in your occupation. Your answer gives an impression of how much you contribute to work.
You can answer that- writing has been a passion from childhood and always comes up with creative and innovative writing. I want to connect to people with my writing. Content writing job is always challenging as it needs to be channelized to different audiences with the content.
30. What do you like or enjoy the most about content writing?
In content writer interviews, interviewers wanted to check your passion for your work.
You can answer that though people say it is a monotonous job at times, " I always enjoy carving and curating content according to the needs of readers and audience.
31. What is so distinctive about your writing?
Each writer has a unique style while writing. As an individual, you must think of yourself. You know the best about your writing.
You can answer this content writer interview question by saying that using simple language so that a layman reads and understands. I enjoy writing blogs and articles.
32. What are the mandatory skills you think a content writer must possess?
Content Writers must possess language skills; must have the flexibility to receive feedback; punctuality to reach the deadline; technical skills.
33. Sometimes content writing is unvarying. How do you manage the monotony?
This kind of content writer interview questions and answers help the interviewee to analyse the seriousness of your work.
You answer in a way that you have your strategies to break down the monotony, like experimenting with different tones and styles.
34. How do you prefer to work? In a team or individual?
This question is the most frequently asked question in content writer interviews. No matter whether you are a fresher or experienced, you can answer that when you are in the team, you will get opportunities to learn different aspects and let you grow as a complete being.
35. What was your role in your previous company?
With this question in content writer interviews, the interviewer intends to know your responsibilities in your work area. If you are a fresher, you express your willingness to take up responsibilities.
If you are a senior content writer you can talk about your work profile, responsibilities you handled.
36. Why did you leave your previous company?
In content writer interviews, the interviewee asks this type of question to analyse your moral behaviour. Do not make any negative comments about your previous workplace. You start with a positive note and then express your desire to have brands in your portfolio, career growth, salary.
37. Do you have examples of your previous work?
In content writing interviews, generally, interviewers want to check the status of your work. It is advisable to keep your written work handy.
38. What do you know about the current company?
The interviewee intends to check your preparedness for the company. Before attending any Content Writer interview, research about the company, speak some positive points and highlight their vision.
39. How do you define your work ethics in your job?
In general, the interviewer tries to analyse your discipline in content writer interviews. You express your morale towards your work.
You state your punctuality, submissions, and work approach.
40. How do you receive feedback/ criticism?
In content writer interviews, for this question, you explain that you positively take feedback as a learning opportunity. You always attempt to give the best pieces of writing. However, you are not rigid enough to make any changes.
41.Where do you want to see yourself after five years?
These questions are usually asked in content writer interviews to know the interviewee's short-term and long-term goals. You think for a while and answer that it must convey that you are going to continue for some time in the company.
You can say that you want to reach a manager position, lead a team or you want to gain learning skills from that to reach the next level.. e.t.c
42. Do you love reading books? What type of genre do you prefer reading the most?
As a content writer, you should have the habit of reading books. If the interviewer asks this question in the content writer interview, he must want to know how you develop your skills. You say that you are an avid reader, add on to that specify what genres you read the most- fiction, mythology, and horror.
43.How many articles can you complete in a week?
The interviewer asks this question in content writing interviews to know your ability. Never try to impress the interviewer by telling false and fake answers.
Blog writing ranges from 400 to 800 words, an article ranges from 800 to 3000 words. You know your strength, take a deep breath and answer the question.
44. How do you think you can improve your writing skills?
In any job, there is always scope for learning and improvement. In content writing, one can improve by practising writing daily. After writing, read it aloud to edit, and proofread; do not rely upon tools to improve skills.
45. Why Should I hire you for this content writer post?
In content writing interviews, when the interviewer asks this question, you must convince them that you are the right person for the position.
You share with them the skills that you have. Your multitasking skills, writing skills, and openness to receive feedback.
46. Which blogs do you prefer to read?
For each individual, the answer varies. To answer this question, you use your presence of mind, if you do not have the habit of reading blogs. You say that you read blogs that help you improve your language and writing skills.
47. Would you share the problems you solved in your professional journey?
During the content writer interview, the interviewer wants to know your problem-solving skills and efficiency in handling situations. Share the stories of how you managed problems at your workplace.
48. When do you work best? If you come up with your thoughts/ or are assigned by someone?
If you are a fresher or experienced, you can answer this question by saying that you are flexible in both ways.
49. Would you like to share the feedback you received for your work and it affected you the most?
The interviewer intended to know how you react to the feedback from this question. You convey that you are flexible with the feedback that you receive.
50. Tell me how you handle your typical clients?
Your answer shows the interviewer about your adaptability and unconventional nature towards work. Handling different clients means getting opportunities to learn.
51. Tell us how you handle disagreements with your colleagues?
You can always say that, if there are disagreements you try to talk to your colleagues and explain your thoughts.
52. How do you rate yourself for your writing on a scale of 1 to 10?
You know about you the best. Your work speaks about you, so do not give the least ranking and do not show your overconfidence.
53. What do you think is an ideal work environment?
Stress free workplace, space for personal growth e.t.c
54. How much do you charge for your work?
55. Do you have any questions for us?
At the end if you have any questions about the company you can ask
Conclusion:
The above content writer interview questions and answers give you the basic guideline to prepare for your interview. The above question and answers sure help both the freshers and experienced candidates. No matter how well prepared you are, it is crucial to have your presence of mind while answering a few questions.
Just one step ahead from your dream job, so prepare well and land in your desired role.
Recommanded Read
content writing career opportunities
how can i learn french language easily
FAQs
1. What do interviewers look for the most when we attend an interview?

Your verbal language and body language matter a lot. Your content knowledge, technical knowledge and your presence of mind.

2. What is the basic salary for a fresher as a content writer?

The basic salary from 10000-15000 for a fresher.

3. What are the opportunities for a content writer?

Content writers can start their careers as freelancers, work in offices. 

4. Are there any institutes that train content writers?

Yes, there are many. Henry Harvin is one of the best online institutes for young writers.