Are you Looking for Japanese Language Courses in India? Not sure where to learn the Japanese language in India?
Don't worry; this page to help you find the best institution to learn the Japanese language. Japanese is one of the most popular foreign languages, after Mandarin, Chinese, and Korean.
Certainly, the demand for the Japanese language in India is surprisingly high due to growing India-Japan relations and Japanese companies expanding their business in Inda.
Being able to converse in Japanese certainly gives you a rise in the careers requirement of Japanese, thanks to ever-growing job opportunities.
So, below is a complete list of India's best and most well-known Japanese learning institutions.
Japanese Language Courses in India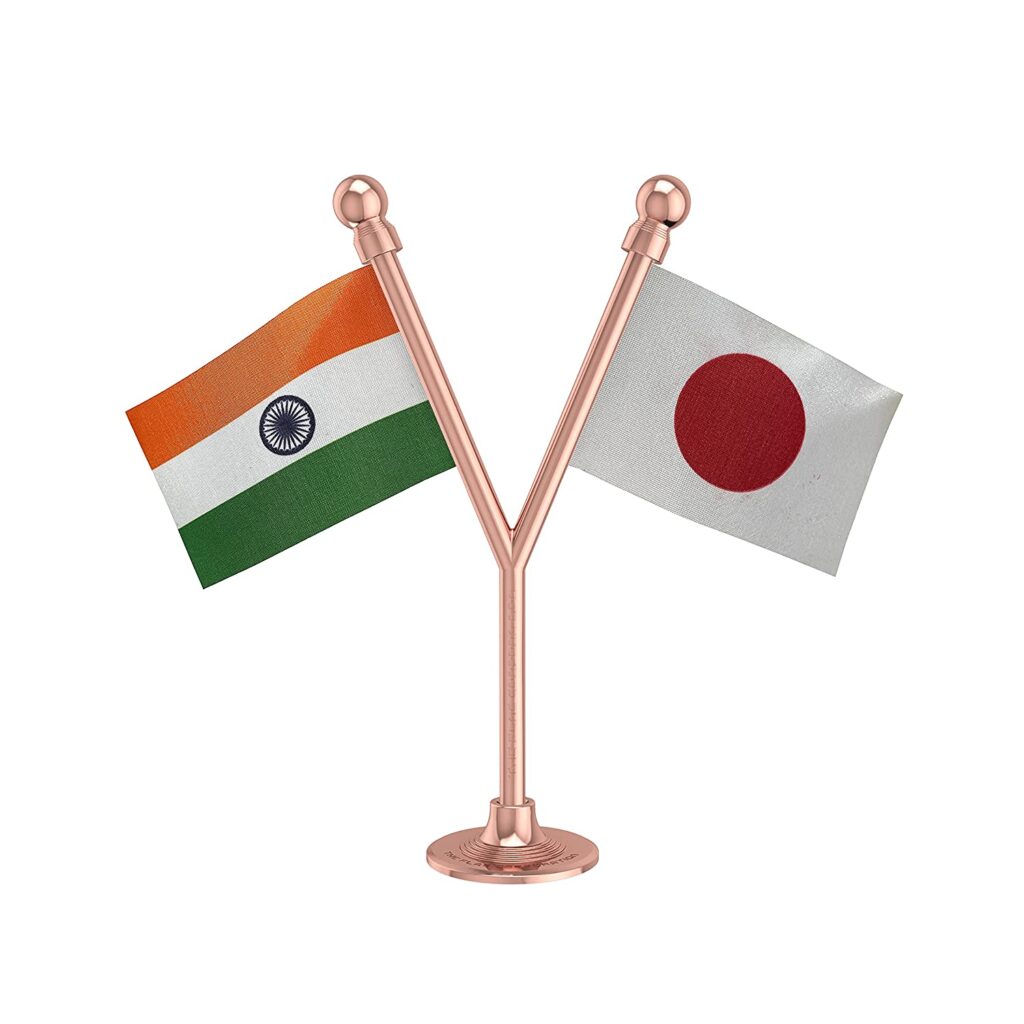 1. Henry Harvin
Henry Harvin offers one of the best Japanese Language Courses in India. Moreover, it is specially designed as per the JLPT communication and as JF customary.
The educational program has five levels.
1.N5 Elementary level: This is a fundamental Japanese language level. This level will help you grasp the fundamentals of the Japanese language like structure, typical expressions written in hiragana, katakana, and basic kanji.
2. N4 Pre-Intermediate level: It consists of linguistics and Japanese language vocabulary.
3. N3 Intermediate Level: This level teaches linguistic skills similarly. For example, it is expressed in activities like reading and writing.
4. N2 is the Pre-Advanced level: This level is split into three crucial categories, i.e., listening comprehension, reading comprehension, and language.
5. N1 Advanced level: At this level, you can quickly read kanji books, magazines, newspapers, and journals in Japanese.
Key features:
Chance to get a certification of Japanese Language course from most reputed and government recognized institution.
Internship to achieve practical and in-depth information in the Japanese Language
Arrange Placement drive in the different top companies.
E-learning, to access advanced tools and techniques, video content, assessment, and more
Also regular Bootcamp sessions for the one year
Free access Hackathons
Offers one year of Gold Membership of Henry Harvin® Language Academy for the Japanese Language
Most handpicked trainers with more than 11+ years of operational expertise.
Job alert on every week.
Fee structure: INR 19500/-
2. Navis Nihongo Japanese Language Centre
NAVIS Nihongo was incorporated in Nov 2002, and they aim to train not only Indians but also native Japanese. They have branches in the urban center, Chennai, and Nagoya (Japan). Further, in-house trainers design all the study materials and contents. "Dekiru" is the proprietary textbook of Navis.
3. Langma School Of Languages
Langma School of Language has expanded its horizons as one of India's best Japanese Language Courses. They offer their training to both individuals and corporate personnel.
Once you complete the assessment and exam, you will be awarded a certification of credit. Lagma School has 100 percent placement and has a good network with reputed organizations. The course duration of the Japanese Language program is 20 weeks.
4. The Japanese Language School
The Japanese Language school has been successfully operating various training programs in Japanese Language Courses in India. Besides its excellent coaching, this institute also has an updated library, well-equipped classroom, and world-class infrastructure, creating an excellent study environment.
The Japanese Language school also has forged an innovative JF chat room that promotes practicing conversation with native speakers at least once a month.
5. Mosai
Mosai is India's premier Japanese learning institute. Besides, most native teachers are well-known and are from top positions in Indian institutes and government agencies.
Mosai builds education, research, and also an academic bridge between the two countries.
Moreover, MOSAI collaborates with the Japanese and Indian embassies. Allows the students to participate in exchange programs between the two countries. It permits students to compete in the JLSC (Japanese Language Speech Contest) worldwide.
6. The Japan Foundation
Regarding top Japanese language institutes in India, you can't miss the Japan Foundation. Moreover, the institute offers education and conducts cultural events for its students monthly.
To enroll in this institute, you must complete and submit the application form to reception. So, selected students will be called to appear for an interview with the staff. Finally, after the interview, the results are published.
The Japan Foundation has a colossal library to practice reading of Japanese language. Luckily, you can sign up for the subscription even if you are not a student. The library has a collection of Literature, Manga, Japanese education, and many more.
7. Indra Gandhi National Open University Courses (IGNOU)
The IGNOU centers are famous for having dedicated centers to enhance skills and research base knowledge in particular domains. They have regional centers all over the country.
Concerning the Japanese Language Courses in India, IGNOU aims to offer beginners the basics of the Japanese Language and a diploma. Besides, here you will get a certificate and job placement from their special cells.
8. Hirameki Japanese Language Courses In India
Hirameki has been successfully providing high-quality Japanese language to students worldwide for over 13 years. Hence, they have special Japanese conversation classes with native speakers. Further, they focus on extensive practice, methods, and communication procedures.
9. Iteskul
The Japanese lessons offered by ITESKUL are comprehensive, covering all Japanese language course models. Further, the course is delivered through audiovisual tools, communication strategies, and regular examinations. The central vision is to make students able to speak and write fluently. Additionally, they understand and express themselves fluently.
Indeed the courses are for all levels of learners, from beginners to advanced. Qualified and experienced Japanese instructors conduct classes. You can choose from a range of customized Japanese courses from ITESKUL.
10. Tsubomi Japanse Language Institute
Tsubomi Japanese Language Institute is a new institution in the market. So, this institute offers private Japanese language course classes if you don't want to study in a group. The course's curriculum is well-versed and conducts weekly tests to track the students' progress. Furthermore, the course fees are very minimal.
11. Tsubomi Japanese Language Institute
Tsubomi Japanese Language Courses in India is a famous institution where you want to get a certification in your Japanese Language course. So it's an excellent institute with cooperative trainers and very dedicated to teaching.
The study material, curriculum, and teaching methods are easy to understand. Moreover, they focus on making the class interactive and fun so that students can improve their learning of the new language more interestingly.
12. Nihonkai Japanese
Nihonkai Japanese Language Training Institute is a well-known institute in Delhi that deliver short-term Japanese courses. Moreover, it supports students in preparing for the JLPT N5 to N2 levels. They also offer weekend or weekday classes, depending on your course level.
The key highlight of attending Nihonkai is that you can become a teacher after completing the course and appearing for the test. Therefore, it is the best alternative for those who live in West Delhi and don't want to travel far.
Conclusion
If you ever wish to travel to Japan for higher studies, business or employment, it is better to use the Japanese Language. While learning Japanese, you will acquire Japanese culture, native slang, and expressions.
People from all over the world study Japanese because it is a beautiful and distinctive language. In addition, the writing system of the Japanese Language is unique.
So if you're planning to learn Japanese, select a course that meets your requirements. All the institutions provide students with the skills and knowledge they need to grasp the Japanese Language successfully.
FAQS
1: How much time does it take to learn Japanese?
Ans: It depends on the level of the Japanese course and the time you devote to it. Learning the basics of Japanese takes almost six months.

 2. What is a JLPT test?
Ans: The JLPT is a worldwide criterion test that evaluates and verifies the abilities of non-native Japanese speakers.

 3. What is the eligibility to enroll in the Japanese Language?
Ans. The eligibility to take a Japanese course requires a minimum qualification of 10+2.