What is SAP?
One of the world's leading producers of software, SAP is used for the management of business processes. It also caters to developing solutions that help in effective data processing and flow of information across organizations. The full form of SAP is System analysis Program development. It was founded in Germany in the year 1972. Since then, it has grown from a small, five-person enterprise to a mammoth multinational organization with headquarters in Walldorf, Germany, having more than 101,000 employees worldwide. Christian Klein is the Head and, at 41, is the youngest CEO of any major enterprise on Germany's DAX blue-chip market index.
The name SAP originates from the company's German name: Systemanalyse Programmentwicklung, which translates to System Analysis Program Development. The company's legal corporate name is SAP SE — SE which stands for Societas Europaea, a public company registered as per the European Union corporate law.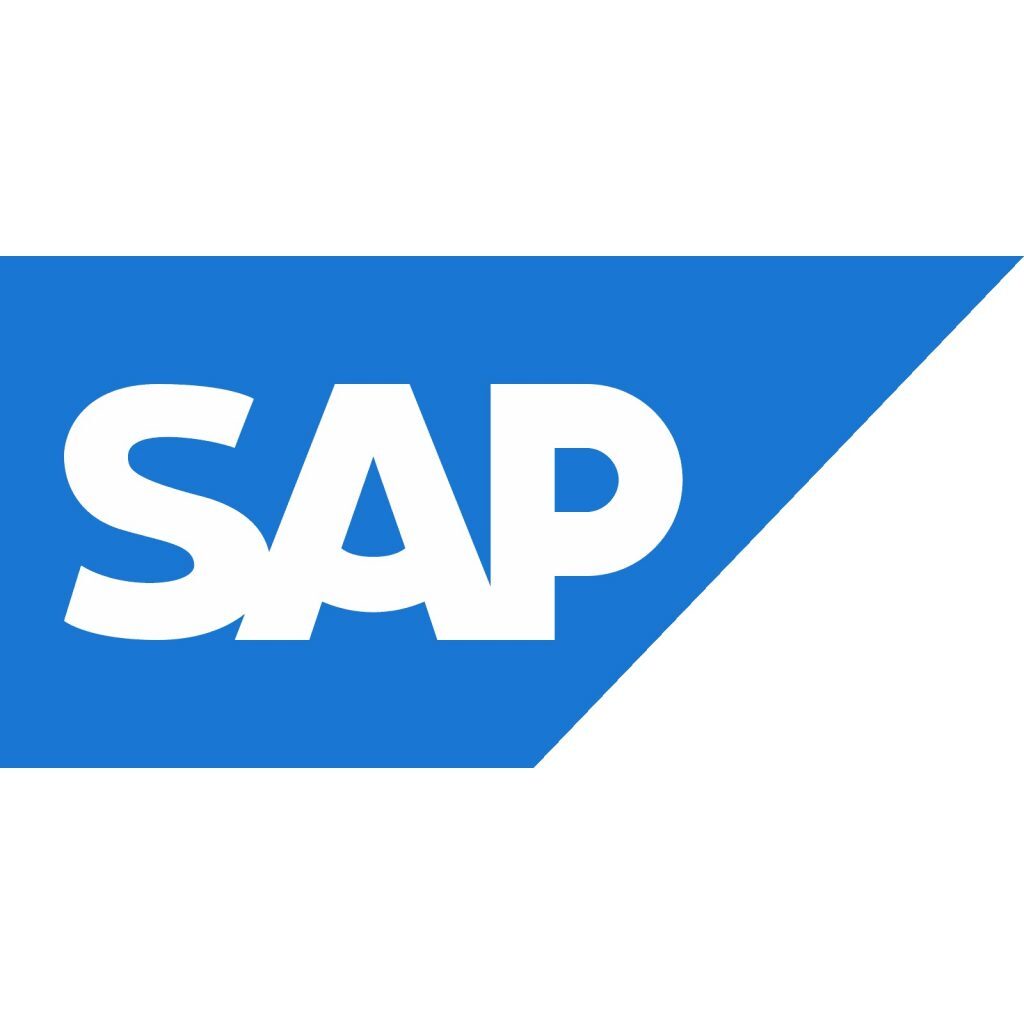 Usage of SAP Software?
Centralizing data management
Providing multiple business functions with a single view of the truth.
Managing complex business processes by giving employees of different departments easy access to real-time insights across the enterprise.
Accelerating workflows
Improving operational efficiency
Raising productivity
Enhancing customer experiences – and ultimately increasing profits.
What is SAP Certification?
SAP Certification is an exam SAP AG which is the main provider of ERP (Enterprise Resource Planning) Software which is very expensive but at the same time dependable for managing businesses.
The international SAP certification examination is an important benchmark of consultant expertise. Therefore, SAP Education is mandatory for all functional managers and IT professionals. As this is very important for any business, companies tend to offer jobs to certified professionals over only trained candidates. This is one of the reasons why SAP-certified professionals earn more than anyone else in the IT sector.
Why is SAP ERP important?
Communication and data exchange management is vital in any organization and based on the same, enterprise systems can be classified as:
Decentralized System
Centralized System which is also called as ERP system
1. Decentralized System
As the data is managed locally at different departments, it is difficult for the departments to access the data available at the other departments in real-time. This is one of the major drawbacks of a decentralized system.
Other shortcomings are:
hard to maintain numerous disparate systems which are generated individually over time
time-consuming to Integrate the data from different departments
It may also lead to errors and duplication of data
If information is not given in time, it can cause dissatisfaction to customers, loss of revenue, and bad
Also, it leads to the high cost of inventory, material, and human resource
2. Centralized System/ERP System
To overcome the above drawbacks, the centralized system was invented which has many advantages over the old decentralized system.
The following are the advantages:
Every department can have access to every other department on a timely basis as the data is collected and maintained at a central location. This in turn is shared with all the departments.
Thus, it eliminates duplication, errors, and redundancy in data.
SAP system provides control over various business processes.
It increases productivity, boosts inventory management, enhances quality, reduces material cost, facilitates effective human resources management, decreases overheads, and brings more profits.
It enables better customer interaction and also improves customer service.
Therefore there is a growing requirement for a centralized enterprise management system. This system is also known as Enterprise Resource Planning.
SAP certification is in great demand in the current business environment. IT professionals who are well-versed with SAP platforms are required in organizations across the world and it has been one of the most successful IT certifications in the present era. SAP implementation demands sufficient knowledge and training for the same. To become a professional in this field takes years of experience & expertise. This is also one of the reasons why modern businesses look for SAP-certified professionals.
Courses offered:
The SAP courses are being used by leading companies like Microsoft and IBM. SAP applications have gone through various changes and modifications and the latest R/3 (business applications from SAP) provides a lot of capabilities to manage financial assets, production operations, personnel, materials, archived documents, and cost accounting. The latest R/3 framework runs on several platforms that include Windows 2000 and uses client/server models. It also includes internet-enabled packages for better information exchange.
SAP is a globally recognized business platform today in various functional fields including Financial Accounting and Controlling (FICO), Production Planning (PP), and Materials Management (MM).
SAP Course Modules
ABAP and Basis are the two major modules in technical grade SAP training whereas functional grade is split into various major modules like-
Sales & Distribution SD
Human Resources Management HRM
Finance & Controlling FICO
Material Management MM
Customer Relation Management CRM and many more functional areas can be chosen based on personal career choice, company's needs, and various other criteria.
Topics Covered in SAP Curriculam
Data warehouses
Master data
Inventory and delivery processes
Commodity management
Billing
Business processes and scenarios
SAP certifications that are available as per your interest are as follows:
SAP Certified Associate – SAP Activate Project Manager:
Validates whether SAP-focused project managers have advanced business skills and the ability to apply methodologies and tools.
Certified SAP Business Suite 7 Professional:
Helps you to become an expert in various aspects of end-to-end process support like customer engagement, procurement, manufacturing, supplier relationship, and customer relationship.
Certified SAP Business Objects Business Intelligence Professional: Assesses the candidate's ability to run the SAP Business Objects platform to help organizations to discover and share insights for better business decisions.
SAP ERP Manager Government Certification:
Evaluate the candidates according to the need of the company on scores of areas like managing and implementing ERP software, ERP basics, ERP technologies, and E-logistics.
Eligibility of SAP Certification and the Courses Offered-
SAP consists of many courses and modules. The eligibility to join the SAP Course depends on which particular SAP course one is interested in and the skill one possesses. The candidate should have a relevant academic background in subjects including Computer Science, Business Administration, Finance, Accounting, Human Resource, Information Systems, Operations Management, and Systems Engineering.

SAP certification is divided into two types of courses – one is functional and the other is technical. However, both the courses have similar authorization and transaction codes related to one's educational background. The course content can be widely varied as per the nature of the course.
The Technical SAP certification focuses more on programming and module customization.

Further, it is a combination of both functional and technical skills including the responsibilities of business analysts. Technical courses are recommended if you come from a programming / developing / computer background.

The eligibility for joining these courses is quite simple. One can go for this course with a degree background in any stream or discipline. However, if you are applying for a higher level Professional Certification, an Associate level Certification is a must. SAP certifications help validate the expertise and experience of SAP partners, software users, customers, and professionals who are looking to be placed in an SAP-oriented job.SAP certification has global recognition and is a standardized criterion for several roles and responsibilities.
There is no specific requirement for an SAP Course. Applicants need to be graduates ( B.Tech, B.Sc. or B.Com graduates can benefit more) or have a Postgraduate degree. Basic computer knowledge and a little awareness of the area in which you want to do the SAP course will be a great advantage.
Advantages of SAP certification
What advantages can SAP training give you?
You can advance in your career in IT through hard work, effort, and commitment just as in any other industry. SAP certification& training can make you eligible to work for top global IT companies and help you earn what you're worth, and what you deserve.
If you get enrolled in any of the SAP training courses-
You'll learn about a variety of business processes followed in industries and will develop a deeper understanding of the business terms and processes they follow.
The SAP course and training help you in understanding the SAP configuration and settings that are required to be done during the SAP implementation process.
It is a step-by-step method in configuring the system. This not only helps in a better understanding of SAP software but also gives confidence while configuring the system.
Different customers have different business scenarios that need to be configured. Training and practice help in improving your knowledge. Knowledge can help you innovate and customize solutions for your SAP Customers as a Functional Consultant.
Training allows professionals to handle SAP software systematically. It helps in improving the processes and managing the data better in the Organization.
Cost
Course Cost ranges from 2.5 – 3 Lakhs depending on the module you choose and the credibility of the institute.
Duration
The Course duration will vary based on the areas of specialization. Most of the courses will be completed somewhere in between one month and two months while a few may extend up to 90 days. Both Full time and SAP Online Courses can have the same curriculum. The reliability of the institute and the choice of the module add value to the Certification.
Overview of SAP Certification Cost
| | | |
| --- | --- | --- |
| Country | Registration Fee | Other Expenses |
| Australia | 560 AUD | No special requirements |
| Austria | 400 EUR | No special requirements |
| Canada | 500 CAD | No special requirements |
| Egypt | 400 USD | No special requirements |
| France | 400 EUR | No special requirements. |
| Germany | 400 EUR | No special requirements. |
| Hong Kong | 7500 HKD | No special requirements. |
| India | 40000 INR | If you do not fulfill the requirements related to the previous work experience, you have to additionally pay for a training course from an authorized SAP training provider. |
| Italy | 400 EUR | No special requirements. |
| Japan | 50000 YEN | No special requirements. |
| Russia | 400 EUR | No special requirements. |
| Singapore | 795 SGD | No special requirements. |
| South Africa | 3900 ZAR | No special requirements. |
| Spain | 400 EUR | No special requirements. |
| Taiwan | 25200 TWD | No special requirements |
| UAE, Qatar, KSA, Egypt, Oman, Bahrain, Kuwait, Jordan, Yemen | 400 USD (1742 AED; 1500 SAR) | No special requirements |
| UK and Ireland | 350 GBP | No special requirements |
| Ukraine | 400 EUR | No special requirements |
| USA | 500 USD | No special requirements |
The above table gives an overview of how the cost of SAP certification varies among different countries. The prices are given for the certification at the associate level and are subject to change.
People can seek better jobs after they complete SAP Certification. They are paid high salaries with perks as they move up the ladder of the IT industry. Presently, SAP is being recognized by all global companies and can bring about a gigantic leap in anyone's career. 70% of companies listed under the Forbes 500 run on SAP ERP. With greater demand for SAP in companies, the opportunities for deserving candidates are also on the rise.
Professionals who have SAP Certified are paid higher than those without a certification. A higher pay scale is being offered for an SAP Consultant than those without certification. The average salary for an SAP Consultant also depends upon many other factors namely-no: of years of experience, educational qualifications, and the industry they are applying in. A minimum of 4 years of experience can fetch an average salary between $57,200 and $79,100 whereas SAP executives can earn between $92,000 and $137,600. Professionals who have an additional qualification of MBA degree can easily earn anywhere between $67,400 and $115,500.

Both government and private firms hire SAP Certified professionals. Those who work in software companies receive the highest salaries between $82,500 and $113,700. However, SAP consultants are also sought after in consultancies, ERP systems, CRM solutions, manufacturing, logistics, production, distribution, and many other industries.
Being SAP Certified brings with it a lot of benefits-like, like recognition among peers, colleagues, and consultants. This motivates them to do better in their jobs and thus get higher benefits. The experience they gain helps them move ahead in their career and creates a strong impression among recruiters and employers.
Promotions for SAP certified professionals come as easily with experience in this field. They get a lot of opportunities after getting the certification and it makes it easier to reach career goals. In the workplace, SAP-certified employees are prioritized for promotion.
SAP Job Opportunities:
Sales
Marketing & Communications
Human Resources
Development & Technology
Executive & Management
Consulting Services & Customer Support
Corporate Operations
Finance
University
Career Options after SAP Certification:
Linux Programmer
Embedded Systems Engineer
OBIEE Consultant
Cloud Architects
Data Scientists
Oracle Developer
SQL Programmer
Business Analyst
Mobile Engineers
Server Administrator
Cyber Security Professionals
The SAP Business Warehouse or SAP BW is an important software developed by ERP software systems and SAP to collect a huge amount of business data. SAP BW helps in the analysis of data for a detailed & complete understanding of business activities.
9 in 1 Course
44 hours of Live Online Interactive Classroom Sessions &training
HANA Modeling, Hybrid Modeling, and more exposure in lead projects
Internship Assistance to gain practical experience of the learning
Get a Course Completion Certificate of SAP BW Training from Henry Harvin Govt of India recognized & Award-Winning Institute
100% Placement Guarantee Support for 1-Year post successful completion
E-Learning Access with Abundant Tools and Techniques, video content, assessments, and more
Regular Bootcamps spread over the next 12 Months
Free Access to #AskHenry Hackathons and Competitions
Access to 1-Year Gold Membership of Henry Harvin ERP Academy for the SAP BW Training Course
Trainers at Henry Harvin®
The best trainers-Most experienced industry experts with 15+ years of working experience
Global recognition- Recognized by numerous organizations over the years for their work
are invited for 100+ keynote classes for SAP BW Training Classes
are delivering 350+ lectures and are currently appointed as domain experts with Henry Harvin® ERP Academy
Alumni Status
You can become a part of the Elite ERP Academy of Henry Harvin® & join the 3,00,000+ strong Alumni Network Worldwide
Gold Membership Benefits
Get the golden opportunity to avail Gold Membership of Henry Harvin®ERP Academythat includes E-Learning Access through recorded Videos, Games, Projects, CPDSPe Studies
Regular Bootcamp Sessions for 1-Year
Weekly 10+ job opportunities offered
Experience Industry Projects during the training
Learning Benefits:
You can get well aware of:
SAP BW/4 HANA Modeling tools
Migration Strategies of SAP BW
SAP Native Modeling and SAP S/4 HANA Embedded Analytics
Analysis Processes, Analytic Manager
Layered Scalable Architecture and Streamline Core Layers
Modeling Mixed Scenarios
Dynamic Tiering and Nearline-Storage
SAP LT Replication into SAP HANA
Recognitions of Henry Harvin® Education
Winner of Top Corporate Training Award
Affiliated with American Association of EFL, Ministry of Corporate Affairs, MSME, UKAF, UKCert, Project Management Institute (PMI), and ISO 29990:2010 certified
Career Benefits
Exposure to Millions of Jobs Globally in the Arena of SAP BW
Get jobs in International companies like Google, Amazon, JP Morgan, and other top brands in the industry
Highly Paid as a Freelancer or as a full-time Professional after the Successful completion of SAP BW Course
Improve your CV & LinkedIn Profile with Technical & Professional development
Get a Promotion in Current Profile with most in-demand Skills
Distinguish your profile with the Course Completion Certification of SAP BW Training Course and showcase expertise
Avail better Job Security with exceptional growth opportunities
Counseling and Registration:
Check your eligibility and the right batch with the counselors and then Register for the Certified SAP BW Training Course
SAP BW Training Course:
Attend 44 hours sessions and gain 44 credits to attain course completion certification from Henry Harvin®
Deliver Projects Assigned:
Gain experience with real-world assignments and practical projects to upgrade your skills.
Earn SAP BW Training Course Completion Certification
After the completion of the course, receive Henry Harvin® SAP BW Training Course Certification. You could post it on social media, get it framed, and increase your value in the industry.
Check Henry Harvin's Customers Reviews:
Balraj Singh, Urvashi Agarwal, Radhika Bharti, Simran Kaur, Alisha Sinha, Hammad Akhtar, Naren Roy, Vinay Kumar Mehta
FAQ'S
1. What is SAP Course Fee?
Ans.SAP Course cost usually ranges between 2.5 – 3 Lacs and varies in different countries and is also based on the type of module you choose.
2. Is SAP difficult to learn?
Ans. It is not difficult to learn but takes time and skill to master it. If one has an aptitude for it, it could be learned easily.
3. What are the benefits of doing an SAP Course?
Ans. It helps to gain expertise in software programs that run along with SAP Modules, provides a strong technical foundation for companies. Once you are through with the SAP Course and training, you will get plenty of opportunities to work in SAP Modules in Top companies. This will boost your IT skills and take you higher.
4. What is SAP Course Duration?
Ans.  As such, there is no particular time duration for the SAP Course. It mostly depends on the type of module you choose. Generally, it is somewhere between 30 – 60 days.
5. Is SAP a good career Option?
Ans. Yes, indeed, SAP is a good career option, and you can get a lot of career opportunities in big firms that use SAP application software.
A