In this digital era, there is rapid development and change in every field. Especially, the internet service providers have reduced the cost of data and brought a new dimension of exploring and learning. Nowadays anyone can access the internet at a reasonable price and the internet makes learning easy and all the basic study materials are available on the internet.
The demand for online learning increased and people are getting the latest updates online. The lockdown period is a kind of detention for children, students, and working professionals as they are kept away from schools, colleges, and offices and this scenario led to the rise of EdTech companies in India. The introduction of interactive online teaching sessions has paved a path to a different education system and it is much more effective than traditional classroom sessions.
What is an Edtech company?
EDtech (Education Technology) companies offer online interactive sessions to students and working professionals by using social media platforms and cloud software programs through video conferences on the internet.
Educational technology generally shortened as Edtech is the combined usage of PC equipment, programming, and educational( theories and practice) to work with learning. When alluded with its shortened form, EdTech, is referred to the organizations that make educational technology.
The main motto of Education startups is to provide sessions to individuals' on their desired courses or subjects by using various online tools. They create a classroom environment and an instructor will be leading the entire team. These sessions will be very engaging that hold individuals' attention.
Further, I am presenting you a list of the best Edtech companies in India 2021 for your reference and the same has been sorted according to the benefits and creative teaching methods.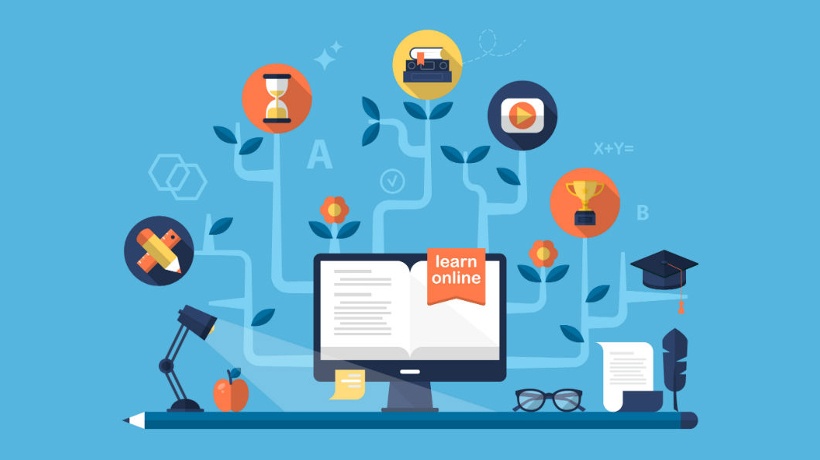 1 Byjus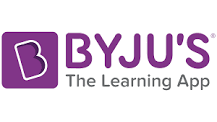 Byjus is one of the best EDtech companies in India and it is also the first ED tech company in India. The Founder of the company is Byju Raveendran and the co-founder is Divya Gokulnath.
Byju's institution has received many awards and it is an internationally acclaimed institution. The CEO of Byju's institution received the best entrepreneur award from Forbes for excellence and management.
They offer educational support to students via conducting online classes and the classes are very creative and explained by using 3d simulations. At first, they used to offer subjects like maths and science from 3rd std to 12th std (CBSE and ISC), and now they are providing coaching for entrance exams like NEET, IAS, and JEE.
Highlights
Award-winning institute for excellence
360-degree learning
3D simulation while teaching concepts.
Comprehensive learning methods
Most experienced tutors in the country
One on one interaction classes.
Recorded videos
Reasonable Course Fee
All your queries will be resolved
Study materials
Regular assessment and feedback
2 Henry Harvin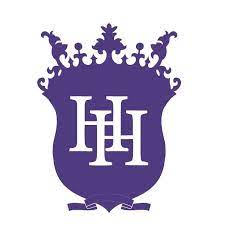 Henry Harvin is one of the best Global Edtech companies in India and they offer career-oriented and skill development courses in India and the US and they have alumni in more than 97 countries. The main objective of Henry Harvin Education is to eradicate the gap between the academic syllabus and employer requirements.
The world is moving fast in terms of digitalization and technology. There is rapid development and change in innovation. The Henry Harvin team identified the need for upgrading the competency level of an individual as per the current market standards. Hence, they offer trending courses with comprehensive course curriculums that have an enormous scope in the future. Their motto is to develop the employability standards of their students.
Many students and working professionals have placed themselves in reputed organizations and even initiated their start-ups. The trainers are experienced and often appear on famous TV channels like Aaj Tak, India One, and news magazines. Newspapers and many reputed news channels have given the best reviews on their course structure and training programs.
Highlights
Best institute in terms of offering career and job oriented courses
Well designed course curriculum
Mentors are experts in their respective domains
All queries and concerns on topics will be resolved with utmost priority
The friendly approach during training sessions
One on one interaction
Regular assignments, case studies
Hand on experience on live projects
Guidance under experts during internship programs
100% placement support
Boot camp sessions
Recorded sessions of all batches
Recognized Course completion certificate for all the courses
3. Chegg India

Chegg is an American tech company and they offer services in India and many other countries across the world. They will provide educational support by solving all the queries. In the Chegg platform, you can ask questions related to your subjects and experts will resolve answers by giving you proper guidance.
Chegg offers multiple services like career guidance, E-textbooks for rent, government job opportunities, and they tutor children and college-going students and help them in case they find difficulty in any topic.
Highlights
Expert tutors
Step by step explanation while solving queries
Textbooks for rent
Guidance on career development
They will provide you with government job opportunities with tips to crack exams
24*7 support
4 CollegeDunia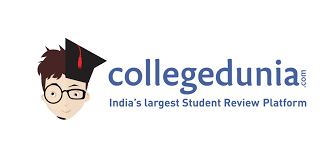 The college Dunia was founded by Sahil chalani, a former student of BITS Pilani and it is non -profit organization with a team of more than 250+ young stars.
College Dunia offers educational guidance to seekers who want to pursue higher studies.
There will be a lot of confusion to select the best course and institution. Especially post completion of 10 +2. The CollegeDunia team will help you with information on institutions and your desired course.
The collegedunia helps you with all the details of the institution which includes course fee, structure and training programs, etc. they are offering guidance to students who want to study abroad.
Highlights
It is one of the largest review platforms in India
It is the third-best educational portal in India
Detailed information on institutions and colleges
5 Udemy

Udemy is a massive American online platform located in San Francisco and It offers multiple courses online. They offer on-demand online course videos and there are no specific criteria to apply for udemy courses. Anyone can buy courses in udemy as per their interest. It is an open platform and anyone can access the videos post-purchase of the content.
The education portal has over 44 million students, 183,000 courses, and 65,000 educators showing courses in 75 languages. There have been more than 594 million course enlistments. They will probably make accessibility of their ideal course to everybody at a sensible expense.
Highlights
The course fee is less and affordable
You can access their content on mobile and TV
Self Paced courses
Recorded online sessions
Effective training approach
Udemy offers some free courses to beginners
All your queries will be answered at the Q&A platform of udemy
You will be awarded a course completion certificate at the end
6 Unacademy

Unacademy is India's one of the largest learning portals and it is located in Bangalore. The organization was founded by Gaurav Munjal, Roman Saini, and Hemesh Singh. They offer tutoring sessions from 6th std to 12th std and they prepare us for competitive exams like UPSC CSE – GS, Bank Exams, GATE & ESE, IIT JEE, and UPSC CSE.
Highlights
Live online one-one interactive sessions
You access the content from anywhere
Recorded videos of sessions
One of the best places for teachers and students
Best educators in the industry
Continuous practice and revision.
100% support for grabbing government job opportunities and clearing entrance examinations
7 Pesto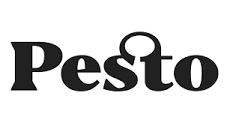 Pesto is one of the best edtech companies in India which is located in Bangalore and its sole purpose is to enhance the skills of software developers and engineers and they offer 12-week boot camp sessions to engineers and developers.
They select software engineers with a minimum of 2 years of experience with good communication skills and once they are selected they will be sent to Delhi for boot camp sessions once they complete sessions. They will be given a chance to work with the top most mentors.
Highlights
Engineers must have a minimum of 2 years of experience and good communication skills to apply for the screening process.
100% job guarantee
The fee will be charged to individuals post completion of the course from their income(terms and conditions applied)
It is the best platform to enhance skills for software developers and engineers
The instructors are dedicated engineers and created popular products.
8 Doubtnut

Doubtnut is an edtech company founded by Tanushree Nagori and Aditya Shankar in 2016 and it offers tutoring sessions in maths, chemistry, physics, and biology classes to 6th std to 12th std and they also offer to coach for competitive exams like Neet and IIT JEE.
The educational app uses picture recognition features and resolves some numerical and science questions. To discover the answer to a query, you need to upload the picture to the app. The application removes text from the picture and attempts to coordinate with it in its data. If it discovers a match, the outcome is given to you. In any case, it poses the student to post their query openly for mentors accessible on the portal to give a video clarifying your question.
Highlights
The doubtnut application is available on the play store
The app works on picture recognition technology
The tutors will be available to clarify your doubts online.
9 Vedantu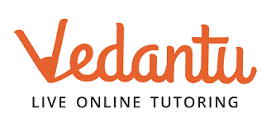 Vedantu is an online tutoring portal and the organization is founded by four IITIANS and they are where the teachers provide tuition to the students. It acts as a marketplace between students and teachers. The classes are conducted using a real-time virtual learning application WAVE.
They offer tuition from 4th std to 12th std and they prepare students for competitive exams like IIT JEE, NTSE, and NEET.
Highlights
It is a marketplace for teachers and students
The sessions are conducted on WAVE a virtual learning app
The tutors are experts in maths, physics, chemistry, and other subjects
They are providing language classes like French, Hindi, Sanskrit, German, social science, and environmental science.
10 Class Plus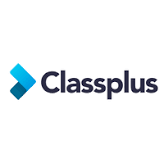 Class plus is one of the best Edtech companies in India and it is located in Noida, Uttar Pradesh. Class plus application offers various utilities that empower various organizations by providing an online platform It offers a foundation that helps students to enhance their skills in multiple subjects.
Educational institutions and teachers can utilize the Class plus app to make their customized courses and add recordings on various subjects. The learning application permits students to make a web-based store to adapt recordings, notes, test papers, and so on. They can likewise add individual names and logos to the Class plus instructing organization.
Highlights
It is a portal where educational institutions can offer courses to students.
You can access recorded videos, study material, and test papers from the site.
Class plus gives you a protected user Id and Password.
You can access class plus from anywhere and anytime
Conclusion
The demand for EDTech organizations will be more prominent in the future. This offers India a tremendous chance to catch a greater portion of the worldwide education market and position India as a worldwide center point. Edtech firms play an enormous part to play in assisting India with catching an immense portion of the market.
The progress to computerization is as of now occurring, and Indian edtech players, who have imaginative plans of action, incredible content, and innovation, are appropriately ready to overwhelm the worldwide training market.
The education system needs an enormous change. There are only a few institutions in India that hold excellence in the education system. The training area needs to rapidly adjust to it. Because of the colossal disturbance brought about by computerized advances, the idea of occupations will change fundamentally.
Recommanded Read
Online IT Certification Courses
FAQ
Q-1. What are the requirements to opt EDtech Education?
Ans. Any system where you can use the internet.
Q-2. Are Edtech companies dependable?
Ans. Yes, they are very reliable and you can access the course content from anywhere using the internet.
Q-3. What is the scope of Edtech companies?
Ans. Edtech companies have huge scope as they are offering a great learning experience and efficiency to learners
Q-4. Do Edtech companies provide conceptual learning?
Ans. Yes, they provide conceptual learning