After a long gap, Pallavi has started her own bakery. It's small in size but her handmade pastries and muffins are gaining popularity day by day. Although it's almost over a year and her recipes got appreciation in the inner circle, now she is planning to take her business to the next level. She is confident about her culinary creativity and has all equipment to create a buzz but she has no idea how to kickstart her business.
Like Pallavi, this is the real picture for many budding entrepreneurs. Despite the sheer talent in a particular domain, due to lack of business planning and market analysis, lots of potential business ideas get abolished without seeing any success. Almost every business struggles to determine their target audience and suitable market strategies such as generating new leads, how to sustain in the competition for the long run. In this scenario, digital marketing is the best solution for any enterprise to run its business smoothly.
Digital marketing refers to marketing campaigns featured on digital platforms such as search engines, websites, social media, email, and mobile app.
To conduct a business efficiently, comprehensive knowledge in digital marketing will help you to understand the strategies, consumer behavior, and many more about digital marketing. The Digital Marketing course offered by Henry Harvin education is one of the top-ranked digital marketing certification programs in India. Their concise and industry-related curriculum enhances in-depth knowledge in digital marketing.
With the evolution of software technology and the increasing rate of use of electronic devices, digital marketing has become imperative for any business, big or small. There are many digital marketing agencies who have guided many brands to get recognition.
Hence, if you are looking for an online marketing agency that will guide you with every aspect of your online storefront, then this article will definitely serve your purpose. Here I am presenting the top 10 digital marketing agencies in India with their offered services, the famous brands they are associated with, and their accomplishments.
My Top Picks:
1. WebChutney: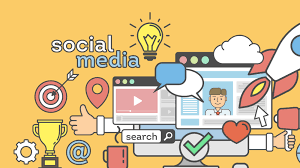 To endorse a product or a service effectively, you should understand the requirement of your target audience. To do so Webchutney connects with their customer emotionally through their inspiring content. With this creativity Webchutney has developed many outstanding campaigns for its clients. Customers can easily relate to their content which remains longer in a customer's mind.
Established in 1999, Webchutney is one of the oldest digital marketing companies in India that has left their impression consistently. Recognized as the most creative advertising agency, Webchutney is acquired by Dentsu International, a multinational media and digital marketing company based in London.
Specialties: Online advertising, website designing, mobile marketing, social media marketing, SEO, communications design, product marketing, brand marketing, and digital media.
Clients: Their clients include Microsoft, P&G, Airtel, Flipkart, Tanishq, Uniliver, Wipro, Swiggy India, and many more.
Main Office Locations: Mumbai, New Delhi, and Bangalore.
Awards: Their projects for Remit2India, Standard Chartered and Cleartip have bagged DMAI award. Apart from that they have also won Cannes Lion 2021, Campaign agency of the year etc.
2. Growth hackers digital:
Growth hackers digital primarily follow a marketing methodology to solve their partnered company's growth-related challenges. They first set up a particular goal for the company and to achieve this goal they follow some marketing strategies. These strategies include data analysis, experimentation, and testing, and then applying some marketing tactics to increase revenue and overall growth.
They mainly focus on lead generation, SEO traffic, cost-effective marketing, and organic traffic. Many startups and MNCs have experienced consistent growth by the campaigns created by the experienced project team of Growth hackers digital.
Specialties: They offer services on content marketing, SEO, CRO, Marketing Automation, Digital strategy consultation, digital transformation, organic growth, social media marketing, growth marketing, and mobile app marketing.
Clients: Their clients are Decathlon, Vahan, Goalwise, Moonwalkr, Universal robots, Cuemath, ICICI.
Main office location: Bangalore & Mumbai.
Awards: In 2019, they were awarded by most promising digital marketing agency in India and in 2020 they got Clutch leader top digital agency in India.
3. Watconsult:
Watconsult is in the business since 2007 and has guided more than 600 clients to promote their brands. They became a part of Dentsu International in 2015.
Watconsult believes that digital marketing can shape your overall business performance if done correctly.
They frame a digital roadmap to generate new business opportunities and then apply strategies to attain the goal. Based on the thorough market analysis they create digital campaigns which are successful to draw public attention. To sustain in the market for the long term one needs excellent narratives and advanced tools and Watconsult is well-versed in both.
Their outstanding performance has made them one of the top-ranked digital marketing agencies in India.
Specialties: Their expertise lies in Social Media Marketing, online reputation management, Online PR, Social media audit, Digital marketing, Mobile marketing, Web development, Mobile development, SEO, SEM, Video, Programmatic Buying, and Media Planning.
Clients: They have worked with Godrej India, DBS Bank, Sun Pharma, Vero Moda, Jockey India, GE Healthcare, etc.
Main Office location: Bengaluru, Mumbai, and Delhi.
Awards: They have won many prestigious awards Kyoorius, Unlocked Awards, Campaign Media 360, Marketers' Excellence etc.
4. Performics:
Performics was incorporated in Chicago in 1998, active across 60 countries. Performics follows intent-based marketing. This performance-based marketing agency observes customers' buying intention online and then decides their strategy.
In 2019, two established brands Convonix and Resultrix merge under the Performics brand lead to Performics India. Their strong referral power helped to procure a diversified customer base across the industrial sectors. Performics has a strong global presence in 57 countries with 3400 experts working for them.
Specialties: Their services include SEM, SEO, Performance Marketing, Media planning, Digital Analytics, Conversion Optimization, Performance Content, Digital Sales, Audience Insights, Data Science, and Web Analytics.
Clients: They have done digital marketing for HDFC Bank, Axis Bank, Airtel, Alt Balaji, Cadbury, Marico etc.
Main Office location: In India they have offices in Mumbai and Delhi.
Awards: They are awarded by the India Excellence Awards, 2021 and Performance Marketing Mandate for CRED etc.
5. Gozoop:
Gozoop is an independent communication company that delivers digital marketing strategies and product research for renowned brands. Gozoop analyses all the aspects of the business process and provides substantial marketing solutions accordingly. Their creativity lies in the combination of technology and storytelling which helps to incorporate the brand values strongly.
Gozoop is the only digital marketing company that provides a special feature, Zozolo dashboard, that helps to monitor the social performance of the brand.
Established in 2010, Gozoop started its journey as a very small endeavor. With consistent performance, they have established their authority in online marketing and become home to 150 successful qualified marketers.
Specialties: They offer assistance in Social Media Optimization, Search Engine Optimization, Online Reputation Management, Web Design and Development, Pay Per Click Advertising, and Social Commerce.
Clients: They have worked for the popular brands like Taj, Oppo, Mahindra, Asian Paints, Kolkata Knight Riders, and many more.
Main Office Location: They have offices in Mumbai, Dubai, and Singapore.
Awards: Gozoop was the only marketing agency to be famed as The Great Places Work India in 2015 and achieved no.1 position in the professional services category.
6. Mirum:
Mirum started its journey as a Social First Digital Agency, known as Social Wavelength in 2009. In 2015, they became a part of WPP's Global Digital Agency and rebranded as Mirum India. Mirum has a record of providing digital solutions for over 50 domestic and international brands. They have 2500 marketing professionals as a part of Mirum workforce, working in 46 offices across 25 countries.
To advance in your business you should follow a proper marketing strategy that includes deep analysis, planning, implementation, and execute the required marketing solutions. They are expert in using technologies to present their associated brands in such a way that audience get influenced. They understand that managing social media in the right way can help you to attain your business goal.
Specialties: They offer digital solutions in the field of Digital Communication, Digital Media Planning and Buying, Website and App development, Social Media Listening, Marketing Automation, Salesforce Marketing Cloud, Creative Studio, Market Research, and Martech.
Clients: They have worked with KFC, Franklin Templeton Investments, Mahindra Holidays, HSBC, Tata Housing, Audi, Britannia, PVR Cinemas etc.
Main Office Location: In India they have office in Mumbai.
Awards: They have conquered awards like Social Media Campaign of the year, Best Innovation in Social and Digital Marketing, Digital Marketing Leadership awards, Foxglove Awards, and many more.
7. Ethinos:
Ethinos is the one-stop for any business house who are looking for complete solutions to diversified problems of digital marketing. A fine blend of technology and artistic approach finds a solution for digital marketing to attain the desired goal. Their omni-channel marketing process derives conversion. They architect digital solutions serving the purpose followed by customer satisfaction and feedback.
Founded in 2010, the company has grown enormously in the past 10 years. Their approach towards future-ready solutions helps their partnered brands to stay ahead of the competition.
Specialties: Their focus areas are Digital Marketing and Strategy, Social Media Marketing & Monitoring, Branding and Design, Search Engine Marketing, Mobile Marketing, Online Reputation Management, Search Engine Optimization- SEO Services, and Pay Per Click- PPC Services.
Clients: They have created endorsements for brands like Angel Broking, Cure fit, Country Delight, Fullerton India, Harappa and many more.
Main Office Location: They are based in Mumbai, Delhi, and Bangalore.
Awards: They have won awards like marketing Effectiveness for non-profit category and marketing Effectiveness for Publishing/Entertainment category.
8. Foxymoron:
The story revolves around a bunch of friends who started their journey with a tiny project in 2008. With vision and love towards their passion, this small venture, named Foxymoron turned into India's biggest creative and performance digital agency. This agency is the part of Zoo Media network.
Their 'cool' approach attracts generation z without deviating from their agile values: Integrity, Creation, Endurance, Excellence, and empathy. Their futuristic solutions evolve from data-driven analysis, smart content, appropriate tools, and media. Their wide range of services and highly talented team has played a key role to sustain their clients.
Specialties: Their support includes content engine, content production, content partnership, technology services, listening and response, search services, media services, data analytics, and omnichannel commerce consulting.
Clients: Some renowned names in their clientele are Swiggy, Kellog's, Burger King, Netflix, Dabur and many more.
Main Office Location: They have offices in Mumbai, Bangalore, and Gurugram.
Awards: They have won awards for best use of Topical posts in a campaign, Best Integrated Digital Campaign, Brand of the year-Flooring Ideas etc.
9. Phonethics:
Phonethics is predominantly a digital agency that delivers digital solutions with having a parallel existence in offline media too. Their problem-solving approach deploys a positive output for their clients. They offer a special feature of annual retainer ships for all digital platforms.
Phonethics believes in ethical marketing. According to them, a brand value increases if the campaign depicts a good social cause. Phonethics was founded in 2006. With continuous evolution and embracing new technologies, this agency has become one of the top online marketing agencies in India.
Specialties: Their service includes video creation, web designing, mobile apps, search marketing, social media marketing, Customer relationship management.
Clients: They have worked with brands like Nissan, Tata, ICICI, Jetking, British Council, and many more.
Main Office Location: They are located in Mumbai.
Awards: Many prestigious awards are the evidence of their hard work such as Communication Entrepreneur of the Year, Best use of Social Media, Best Mobile App in the Indian Digital Media Awards 2013.
10. Adsyndicate:
Adsyndicate is recognized as one of the most preferred and leading communication solutions agencies. They follow an unconventional way of storytelling. They believe challenges help them to grow. Their clients trust them as the ROI model emphasizes results and improves their performance.
This agency ensures that advertising is in their blood with the experience of 25 years in this niche. With the advancement of technologies and a bunch of talented professionals under one roof, they always find innovative solutions for their brands to reach the next level.
Specialties: They are passionate about Strategic Creative Consultancy, Media Planning and Buying, Events & Activation, Digital Advertising, Public Relations and Consulting, New Media Initiatives, Search Engine Optimization, Social Media Management, and Web Development.
Clients: The list includes renowned brands like ISUZU, Tata Motors, SBI,and many more.
Main Office Location: Their main office is in Mumbai with spread over 15 major cities in India.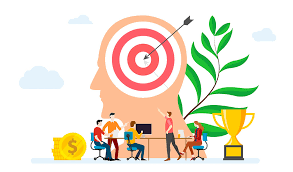 What does a Digital Marketing Agency do?
In this digital era, it is quite obvious that for any kind of business, an online presence is essential. Digital marketing's multidimensional approaches are important to understand the new business trend, customer behavior, and connecting with them through various online platforms.
To hire a digital marketing agency one should understand the strategies these agencies follow and what are their mode of action.
Digital marketing strategies can be broken into seven main categories:
Content Marketing
Search Engine Optimization (SEO)
Pay-per-Click
Mobile Marketing
Email Marketing
Social Media Marketing
Marketing Analytics
Benefits of hiring a digital marketing agency:
To grow a business, its website must attract organic traffic. Digital marketing agencies know how to generate organic traffic by tracking customer journeys, inbound marketing, and search engine search algorithms.
The marketing professionals help to identify your business goal and target customers. By deep analysis of your business's sales model, they can generate sales-ready leads through various inbound tools such as content marketing, social media marketing, web design, and search engine optimization.
Digital marketing agencies help to manage your social media marketing which will increase the visibility of your website. Through appropriate keywords, they help to promote brands online and build an online relationship with customers.
Conclusion:
With the outbreak of Covid-19 in 2020, every enterprise whether big or small, realize the importance of digital platforms and modify its business model accordingly to expand its reach. Marketing is an integral part of any business and for faster growth the role of digital marketing is inevitable.
A Digital marketing agency is an extended form of an internal marketing team of any organization. With the help of market analysis and a broad understanding of the business structure, digital marketing agencies can help the brands to connect with their audience adding more prospects to their business.
Digital marketing agencies are considered a gamechanger for any business irrespective of their size. Equipped with the best performance indexes they can manifest unlimited options for your business to expand. These agencies are experts to collaborate the virtual world with the real world by understanding marketing strategies, the latest trends, best practices, and the use of online tools. Their efficiency and multifaceted tactics can advance a business to a new dimension.
Before selecting a digital marketing agency it's important to identify the specific problem your organization is dealing with. Based on your criteria and budget you can choose the appropriate agency from the above research of the top 10 digital marketing agencies in India to get maximum results.
Recommended Reads
FAQ

Q1. How much does a digital marketing agency cost per month?
As digital marketing offers variety of services to their clients, they charge accordingly. For example, for Pay per Click service it costs around 7.5K, for web development the package ranges from 16K to 62K. For SEO service the package starts from 9K and can go up to 45K to 50K.

Q2. What can I expect from a digital marketing agency?
Digital marketing agencies offer their services to attain your business goal. It will be an extension of your internal marketing team and as a result they will add values to your business.
 
Q3. What services does a digital marketing agency provide?
The services offered by digital marketing agency are as follows:
·       Content Marketing
·       Search Engine Optimization (SEO)
·       Pay-per-Click
·       Mobile Marketing
·       Email Marketing
·       Social Media Marketing
·       Marketing Analytics
Q4. Should I use a digital marketing agency?
If you hire a digital marketing agency, they will take care each and every aspects regarding digital marketing of your business. They will be responsible to maintain sales chart online. Your business campaign will be visible online almost within a week.