Introduction
Have you visited any Trade fairs/Melas? Can you recall any sketch artists in these 'Melas'? One day I went to Dilli Haat, INA, Delhi, an open-air market to get my portrait sketched. I sat still in front of the portrait artist for 15 minutes. After completing the sketch, he gave the sketch to me. I was happy initially but when I looked at it minutely, I found many flaws, my nose was sketched thicker, and my lips a bit thinner, my eyes were bulging. Though the sketch was a beautiful piece I wasn't satisfied since I was looking for perfection. Does it happen with you as well? You look for perfection for every small or big thing in day-to-day life. You want a perfect meal, a perfect blend of 'masalas', salt, 'mirch' etc. You go to the market for shopping and if broken or poor quality cup sets are received, your mood is spoiled. If you strive to get the perfect product that means the company manufacturing that product strives to make you available the perfect product.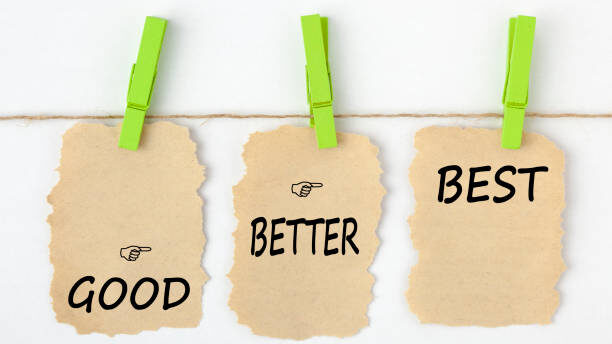 You know that business works under the belief that 'Customer is King'. Business companies make every effort to bring new innovations, technologies to meet customers' satisfaction.
Product defects, poor quality, more wastage, additional production cycles take the business down. Six sigma is the solution to this. The companies Wipro, Microsoft, Tata steel has incorporated Six Sigma, to improve product efficiency and meet near-perfection targets. Six Sigma is adopted to improve the overall efficiency of the organisation.
If you are looking for Six Sigma certifications in India, go for any of the following top 10 certifications.
Top 10 Six Sigma Certifications in India:
Herny Harvin Education is the leading institute in providing quality education through its diversified, latest and updated courses. You will come across the most advanced course of all time on the Henry Harvin website. The institute has crossed 3 lacs in training the students through its diversified courses. The institute has a global presence in more than 97 countries that include India and U.S.A.
There are certain media channels – Aaj Tak and News World India who have recognized the commitment of the Institute towards value creation.
The Six Sigma Certifications course by Henry has been recognized by India Today, The Tribune and Business Standard. Registering in the Six Sigma certification course will help the learner to acquire skills that boosts business production, performance and product quality. It provides Six Sigma Certifications in India, in various cities.
The course focuses on the following:
Positioned at Rank one by renowned media group- India Today, The Tribune and Business Standard.
12 projects are assigned post successful completion of the training.
Gold membership of Quality Management Academy for 1 Year. Gold membership is the one-stop solution for a learner. It includes (1) Live Projects (2) Recorded videos (3)Guaranteed Internship (4) Monthly Bootcamp Sessions ( 5) Weekly Job Support (6) Interview Skills (7) Career Services
It's 100% Practical training. The teaching follows G.C.A.O (Goal -Centric and Action-Oriented) methodology. The course follows 'Learning by doing' experiential learning, wherein the student reflects on the experiences gained by learning.
The curriculum of the course is in designed as per IASSC (International Association for Six Sigma Certification) BOK (Book of Knowledge).
24*7-lifetime support and access to the LMS
'9 in 1' feature of the course is a treasure for students.
'9 in 1' feature
In one course you will get the benefit to grab 9 features.
The 9 features are:
Six Sigma Certifications course provides you live online training, for a duration of 28 hours.
Projects: Projects will be assigned to take up the tasks related to the industry. The projects will be as per DMAIC phases.
The internship post the Six Sigma certifications course makes the learner apply the course learnings'.
Certifications of CSSE- GB will be given on the completion of the course.
Placement support is guaranteed, weekly notifications about the job placement are sent on the student's LMS.
All the study materials in the form of videos, audios, other tools are made available on the LMS portal. The student can access these 24*7 for 1 year.
Bootcamps are meant for skills development in other areas. Skill -enhancement session is conducted every month covering significant topics. These sessions are complimentary and come automatically along with the course enrollment.
Access to Ask Henry Hackathons
Gold Membership gets you access to Quality Management (Six – Sigma Certifications Course academy) for 1 year.
Course Fee: Rs 17500/-
Course Duration: 28 hours
For Six Sigma Certifications in India, you can get the Henry Harvin Centre in many cities- Chennai, Hyderabad, Bangalore, Mumbai, and Delhi
Currently, Henry Harvin Quality Management academy is providing classroom modules in Delhi- NCR, Mumbai and Bangalore. Else, anybody can take online classes.
Recommended Courses:
2. ASQ, India

ASQ stands for American Society for Quality, is a global community, has one of its active centres in India. The Indian centre was opened in 2010 in Delhi. It has worked in association with many leading organisations, PSUs and IT companies. A few of them are Maruti Suzuki, PSUs- HAL, GAIL, NTPC, NHPC, SAIL; Indian Defences, IT Companies- TCS, HCL, Infosys, Genpact.
ASQ has put consistent endeavours to engage with the academic Institutions- IIT Delhi, IIT – BHU, GEC Bhavnagar, LBS National Academy of Administration in Mussoorie. ASQ has signed MOUs with these Institutions to work together in the field of Quality control and management.
ASQ has taken up the initiative of working towards 'Zero Defect, Zero effect', having a tie-up with the Quality Council, Government of India. MOU is signed with the government.
Six Sigma Certifications course offered by ASQ conducts the training based on ASQ BoK. The student will get the training material manual and the handbook. The certification will be issued in the name of ASQ South Asia. The live- online classes will be conducted through the WebEx platform.
Course Duration: 8 days
Course Fee (online course):
Rs 30,828/- for ASQ members, and Rs 32,450/- for non-ASQ members.
The online course is offered at a discounted price.
3. SKILLOGIC

SKILLOGIC is among the top Institute that provides world-class training in a plethora of courses. Its main office is located in Bengaluru, Karnataka. Indegene, HP, Micro Focus, HCL and Accenture are its few top corporate clients.
If you are searching for Six Sigma Certifications in India, undoubtedly Skillogic offers one of the best training.
Key features of Six Sigma Certifications courses:
The curriculum maintains the global standards of TUV, ICFQ, and IASSC.
16 PMI (Project Management Institute) PDUs (Professional Development Units) is provided.
If you don't like the course, you can get your money back under the refund policies of the Institute.
Case- study is a unique approach adopted by Skillogic.
Free Business Analytics Foundation Course.
Access to Six Sigma resource material and job portals.
E-Learning access to the academy for 180 days.
Training will be conducted as per the latest Six- Sigma Development.
Course Duration and Course Fee:
Rs 15,900/- for Live Online Interactive class
Rs 12,900/- for Self Learning
Rs 19,900/- for Classroom
Classroom training centres in India are
Bangalore, Chennai, Delhi, Kolkata, Mumbai, Pune, Chandigarh, Coimbatore etc.
4. Indian Statistical Institute:

Indian Statistical Institute (ISI), Delhi centre, is a unique institution that offers higher learning in India. It has an association with several other institutes sharing the logo with them. It's been providing its services to the research field for more than eight decades. It is emerging as a world leader in the research of statistics, socio-economic planning and health -care. ISI is a dynamic Institution that has engaged young talents, students and faculty. Engaging young talent will arouse the interest of the young generation in the research industry. It works broadly under 4 heads- Research division, research centres, collaborations and research meetings.
Without any doubts in mind, the Indian Statistical Institute is the best pick for the Six Sigma Certifications in India. They conduct 3 days online program on Six Sigma.
The course has limited entries for admission. There is a total of 80 seats and admission is done as per first come, first served.
During the examination, both the theory and practical learning is assessed. The student has to pass the examination with a minimum of 60% in each Theory and practical. The topics that will be covered during the course are the basics of Six Sigma, its Relevance, DMAIC Methodology, Implementation, Green Belt and its role, and Case studies.
Course Fee: Rs 17,700/-. The course fee is non-refundable.
5. Edu plus now

Edu plus now is an initiative of Vishwakarma Group (Vishwakarma Institute of Technology, Pune). It is a renowned name that bridges the skill gap in the education system. Even the industry specialists are not incorporated with the latest skills. Edu plus now is creating a society wherein the industry specialists are acquainted with the desired skills. Six Sigma certifications course offered by Edu plus now is certified by Indian Statistical Institute (ISI), a central Government Institute, Pune Unit.
Benefits of the Six Sigma Certifications course are:
Industry-oriented curriculum.
Since ISI is the knowledge partner of Edu plus now, it has the industry experts for conducting training.
A globally recognized certificate from ISI and Edu-plus now upon course completion.
You can access your course recording after the course completion.
The allotment of projects during the course duration to get hands-on experience, under the supervision of industry experts.
Provision of separate classes for working professionals considering their schedule and timings.
The institute provides placement support.
Course Duration: The course has a duration of 30 hours
Course Fee: Rs 25,000/-
6. ISEL Global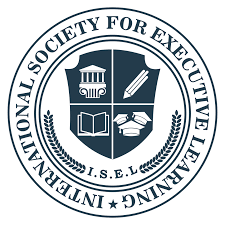 A trusted institute ISEL Global, Noida is acknowledged by a number of accreditations. The institute has trained more than 98,000 students in Six Sigma and Project Management.
Key features of the Six Sigma Certifications course is that it focuses on Live- projects, Training is Minitab Pro- Driven data- analysis, and the course is in alignment with the global certifications- The Council of Six Sigma Certification (USA), International Quality Federation (USA), and The American Society for Quality (USA), UKAC (UK), IASSC ATA (USA)
Perks of ISEL Global Six Sigma Certifications course.
Study material of LSSGB Handbook for 1 year
Instructor-led online class
Pre-recorded lectures, Live projects, E-books, Toolkits and Project templates
Sample questions for practice
Certification after completion of the course and on passing the examination.
Course Fee: Rs 15990/-
Course Duration: The course duration is 24 hours. The classes take place during weekends.
7. TUV SUD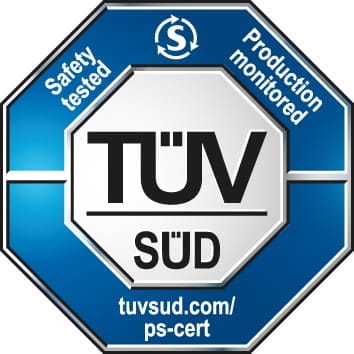 The ultimate purpose of digitization and technology is to better the lives of people. TUV SUD is the most trusted brand in terms of technology-driven solutions. It aims at adding value and creating a trust for technological solutions. If you are searching for top Six Sigma Certifications courses in India, you can't ignore TUV SUD.
The course is best suited for working professionals who aim at improving the efficiency of the organization and enriching their leadership. Six Sigma Certifications course is a must-do for those professionals who are working with the quality management team. The course will prepare the learner with the requisite skills and the learner will get additional skills to compete in the real- world.
Your learning will go through 8 stages starting from a review of pre-study material, instructor-led classroom training, group activities and role-plays, case studies, learning of Minitab, Preparation for examinations, examinations and finally certifications.
The certification will be issued to those students who score 70% or above, in the examination. The questions will be in an MCQ pattern.
Benefits of the Six Sigma Certification Course:
Training Kit (Pre-study material) will be made available.
Case studies and sample questions will be provided.
Two simulations project will be assigned.
Guidance from certified and industry experts.
Course Duration: The course duration is 4 days (32 hours)
8. V Skills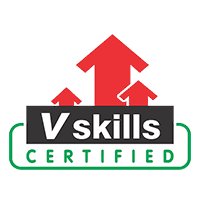 The institute is based in Netaji Subhash Place, Pitampura, Delhi. It provides online courses that are certified by Government. V Skills have provided more than 50,000 certifications through their courses, so far. Naukri.com and Monster are among the career partners of V skills.
It offers one of the top courses in Six Sigma Certifications in India. The benefits and perks you get from Six Sigma Certification courses are:
You will receive authorized government certifications.
A lifetime access to the E-Learning platform
Certification without any expiry. The course certification will be valid for a lifetime.
Understanding the concept of quality management, application of DMAIC (define, measure, analyse, improve and control), how to minimise errors, learning the problem-solving approach to quality management issues are the major leanings' the student will learn from this course.
The examination is conducted online for a 1-hour duration. It will have 50 questions, each carrying 1 mark. The candidate needs to score 50% in order to pass the examination and become eligible for Six Sigma Certifications.
Course Duration: 22 hours
Course Fee: The course is available at the most reasonable price of Rs 3499/- Those who have a considerably low budget can choose Six Sigma certifications from V Skills.
9. AIG

AIG provides training in 4 areas-Project management, ISO, ITIL, Lean Six Sigma. Dalmia Bharat Group, Expedia, Airtel, and Apollo Munich are the patrons of AIG.
AIG (Advance Innovation Group) has been a leader in Six Sigma Certifications in India. The industry experts follow the core principle of learning by doing through experiments and case studies, and interactive learning believing that the learning should be fun and not boring.
The course is learners friendly. As per the learners' time availability and suitability, s/he can take class duration anything from 2 to 8 hours.
The objective of the course is to create a leader out of the learner, having skills to deal with the real- world operations and challenges, which can lead the organization and improve the organization's efficiency. The learner becomes a specialist in tool-learning and Mintab.
Course Duration: 40 hours
Benefits of the Course
Practical experience in data- analysis.
You will attend the Instructor-led training from the subject experts.
It is mandatory to complete a project under the guidance of a trainer.
Questions bank will be shared for practice learning and self-assessment.
Flexible schedule as per learners' availability.
Placement Support in which the learner is taught resume-building and interview skills.
The certification is awarded only after passing the online examination with more than 60% and submission of the project. There is a provision of reappearing for the examination in case the candidate fails.
10. e- Six Sigma

e-Six Sigma has got accreditations from CSSC (Council for Six Sigma Certifications), USA. It strongly believes in 70 -20 -10 Model. This Model of learning means a person learns 70% by self-experience, 20% by exposure and 10% by formal training. e- Six Sigma prepares the individual to become a resourceful asset and evolve both professionally and personally.
AWYL is a unique approach by e-Six sigma, which focuses on Apply What You Learn, through AWYL activities.
Benefits of the course:
Updated curriculum designed in alignment to BoK, USA.
Globally acknowledged certification.
Provision of EMI facility for paying fees.
Assurance of 100% passing the examination.
E-learning videos and study material for learning.
Course Duration:
The duration of the course is for 120 days. E-Learning account remains active for 120 days.
Course Fee:
The fee varies for Indian and foreign students. For Indian Students, the fee is Rs 12,499/-.
Conclusion: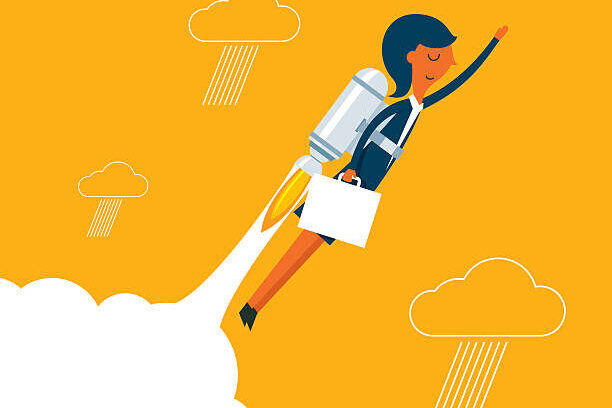 There is tough competition among industries to emerge as a leader. This can be done only when the industry gets near perfection goals and becomes the most efficient industry. The emerging needs of the industry rises the demand for Six Sigma certification. The methodology was evolved from Motorola Company but now many top companies have realized the importance of Six Sigma. Companies like 3M, Amazon, Abbot, Wipro, Microsoft, Textron, Chevron, Xerox, Bank of America, etc. have successfully implemented Six Sigma. If you search on Google, you will get a long list of institutes that offers Six Sigma Certifications, but getting certifications from any of the institutes will not be useful. Certifications along with the appropriate skills are required. As per my research and understanding, I have mentioned the top 10 Institutes that offer Six Sigma Certifications in India. These 10 Institutes are student-friendly and aim at inculcating practical knowledge and implementation of tools. If you have any queries regarding any courses you can directly contact on their website, most of them have the provision of counsellor appointment. The counsellor will guide you through the process and help you enrol in the course. The Six Sigma Certification is a wing for professionals, to fly high in the business sector.
Recommended Read
FAQs
Q.1 Who introduced Six Sigma and which year?
Ans. Bill Smith and Mikel Harry introduced Six sigma in the year 1986.
Q.2 What are the levels of Six Sigma Certifications?
Ans. Six Sigma Certifications has five levels. The names of the five levels are White Belt, Yellow Belt, Green Belt, Black Belt and Master Black Belt.
Q.3 What is DMAIC methodology in Six Sigma?
Ans. DMAIC is a model that improves the quality of any process. The word stands for Define, Measure, Analyse, Improve and Control.
Q.4 Why is it called Six Sigma?
Ans. There is a bell curve in Statistics. The sigma used in statistics represents one standard deviation, away from the mean. The deflection rate is considered to be lowest when it has Six Sigma. Hence, the name is called Six Sigma.
Q.5 What are the seven wastes in Six Sigma?
Ans. The seven wastes are:
Overproduction, Motion, Inventory, Defects, Waiting, Over-processing, and Transport