Why to adopt Lean Sigma Principles
By combining Six Sigma and Lean, the Lean Six Sigma process aims to improve the bottom line and customer satisfaction by reducing waste, decreasing variations, standardising workflows, and ensuring a competitive advantage for the organisation.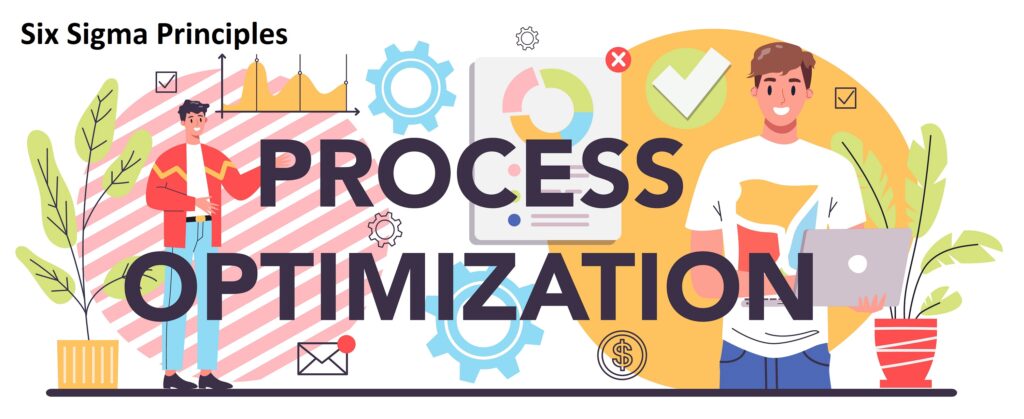 As with TQM, this approach aims to hold everyone accountable for his role, reduce rather than detect problems, and create a better production standard. This method also relies on the statistical approach of Six Sigma to help drive everything by facts and results rather than leaving it up to the user to determine the effectiveness of the method on his own.
Since it combined the best aspects of TQM, Six Sigma, and Lean and was developed in the early 2000s, Lean is rapidly gaining popularity among all project management techniques.
Principles of Lean Six Sigma
As opposed to Six Sigma and Lean, the new, combined method is based on seven principles. Eleven of these principles are the perfect blend of the 10 combined principles from both Six Sigma and Lean methodologies, eliminating duplicate entries and streamlining concepts just like this process is intended to help projects.
There are 11 Lean Six Sigma principles you should adopt immediately
1. Consider the customer's needs
Develop a written list of things that your customers consider critical to quality. Then, document these in a manner that can be measured to create process measures against which you can gauge your performance.
In addition to knowing what your customer wants and needs from your product or service, since only 10 to 15 per cent of process steps add value, and these represent only 1 per cent of your total process time, it is essential. The best way to start reducing waste and speeding up your processes is to make sure that your customers remain happy with your product or service, saving you money while retaining business at the same time.
2. Value Stream Understanding
The value stream is getting your product or service to the customer and getting paid for it. The value stream of a manufacturing company that sells custom items online, for instance, includes all the steps from the customer ordering a product to the product being created to the product being shipped to the customer.
You should document your value stream to ensure that every step in the process adds value or ensures that the product or service meets the critical-to-quality standards you established in the first principle.
You should map this process with as much detail as possible so that you can identify all steps involved and understand exactly how your business operates. You need to go where the work is done and stay there for a while to see how it is done, not how it should be done on paper. Data collection includes how everything is completed and how long each step takes.
3. Analysis of problems and creation of effective solutions
A practical solution to a problem depends on analysing and analysing the problem. Keep an eye out for actions that add value and those that do not, so that you can analyze every step of the process, from customer orders to payment to creation, and so on. Remember to always consider how individual products are produced, not batches, as this can help you identify problems with overproduction or bottlenecks in the process.
4. Streamline your business processes
After documenting the value stream, you can work on managing, improving, and smoothing it out. Identify all steps in the process that do not add value and determine if they need to be removed, or at least ensure that they do not slow down the processes that do add value.
Timing should also be considered. When a product sits on the shelf for months due to being created too early, it does no one any good.
5. Reduce waste and simplify
As a result of streamlining everything, every step flows smoothly into the next. Determine if there are any wastes or redundancies in your value stream. Consider how much you could save by reducing your trash if you realise that your manufacturing plant could make smaller parts from scraps from larger parts. For example, lumberyards can sell sawdust as a pet supply and as a cleaning product.
Try to reduce waste and eliminate things that do not add value to your final product or do not meet your critical-to-quality standards, even if you can't turn your literal garbage into revenue. For example, when employees have a lot of downtime waiting for the production process to reach them, you might find a way to work on other aspects of production, thus reducing their wasted time and speeding up the overall production process.
Look for all eight forms of waste defined by the Lean method: transportation, unutilised talent, motion, extra processing, waiting, defects, and overproduction.
6. Reduce variation by using facts
Fact-based management involves using data to draw accurate conclusions and develop solutions that will solve the problem. You should collect data when you find issues and use control charts to interpret the data correctly and determine the best course of action.
Control charts will help you reduce variation from your standard (and now more efficient) processes. After all, you didn't spend so much time streamlining, simplifying, and eliminating waste only for the methods actually used in your value stream to be random and less efficient than they should be. Analysing the facts with data can allow you to understand how these variations occur and how to reduce them.
7. Data-driven improvements
Make sure to use data for more than just reducing variation. As well as improving your product or service, you should also collect, analyse, and use data to make further improvements to the value stream. Regularly evaluating your situation should be based on the famous DMAIC of Six Sigma. Define, measure, analyse, improve, and control. When a new process needs to be designed, Six Sigma's DMADV should be used: define, standard, analyse, design, and verify.
Whether you do or what you consider improving, always use data to understand the problem better and analyse the potential solutions. Be careful not to jump to conclusions or the simplest solution, and always follow a systematic approach. Rather than trying to tackle massive problems all at once, break your problems into smaller, bite-sized chunks.
8. Team Preparation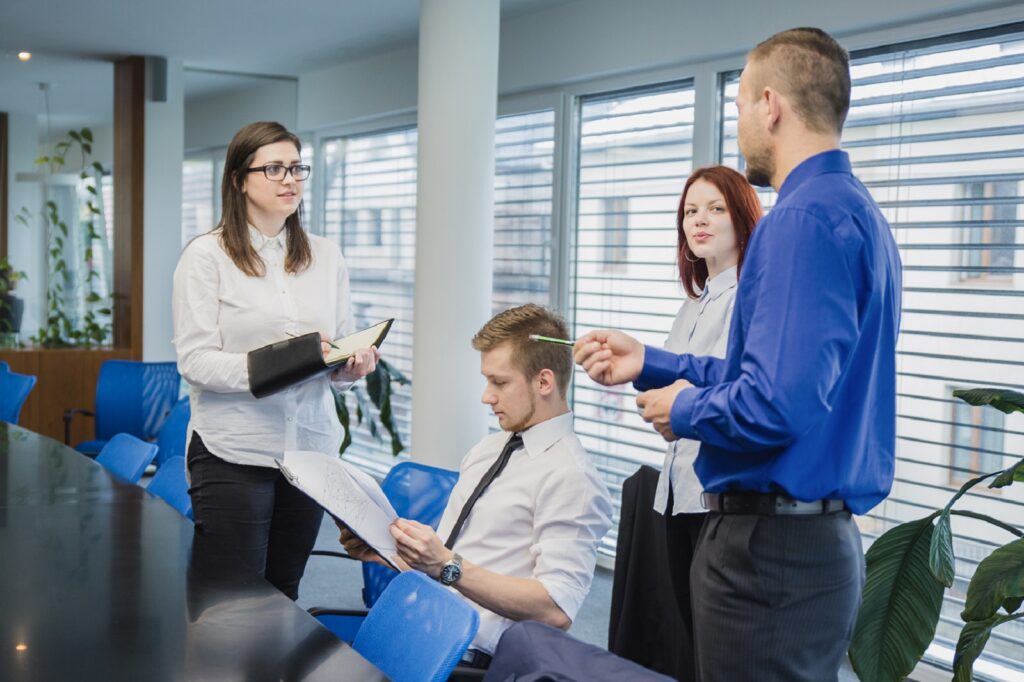 The best processes in the world won't change anything if your team is not adequately trained to follow the new ones. There's more to it than simply telling your employees what's new. You should also ensure that they can challenge and improve processes and solve any potential problems. Although you spent a lot of time analysing the value stream and probably even talking to your team, they are the ones who will work in the value stream every day, so they may see problems you never imagined.
Let them help you streamline the processes further and eliminate waste by utilising their expertise.
While you don't always need to follow their suggestions, you should always listen to what they have to say, and if an emergency arises during production, you should be able to trust them to solve it or manage it until you arrive.
Lean Six Sigma is not just a one-time exercise. You should consistently strive to use data to streamline your processes and reduce waste. Your employees will be more motivated to improve things along every step of the process if you involve them and teach them the Lean Six Sigma techniques.
9. Analyse root causes
Identifying the root cause of an issue requires a complete understanding of the process. This includes more than just knowing the design of the process. It involves understanding how the process works. To accomplish this, you must:
Define clearly the goals of data collection

Decide what data needs to be collected
Clearly define the purpose of collecting the data
Determine what insights can be gained from the data

Defining terms ensures accurate communication
Make sure that measurements are accurate and repeatable
Standardise the data collection process
Analyse the data collected to see if it provides critical insight and meets the goals. Then, revise the plan to gather more information if necessary.
In Six Sigma data collection, you interview people, make observations, and ask questions until you find the answers. Questions to ask include:
Is this how we do things? Why do we do things this way?"
If you could make your job easier, what would you do?"
What do you do that seems to waste your time?"
By identifying the root cause of variation, you should use the data to improve or optimise the process.
10. Flexibility and thoroughness are key.
In many ways, Six Sigma requires flexibility. The business's management system must embrace positive changes and empower them. Employees should be responsible for adapting to change.
Workers should be informed of the benefits of the changes in the beginning. The goal is to create an environment where difference is more readily accepted.
Six Sigma is about changing or adapting procedures as needed. However, a change process shouldn't be so complex that workers and managers would instead work with a broken process than fix it.
The problem-solving process in Six Sigma must also be thorough. Understanding every aspect of a process, including the steps, people, and departments involved, will help to ensure that any new or updated process works effectively.
11. Streamline your processes
The core component of Six Sigma is that everything is process-driven.
Things can't just be left to chance or ability in this sense. The process must be seamless and efficient. Now the question is: how can that be accomplished?
Identifying and understanding the problems is one of the first steps.
A bottleneck is a common problem within a process, where a part of it performs below the standard of the rest, bringing all areas down to its level.
The bottleneck is probably the clearest sign of an inefficient process.
As a result of a technique such as process mining, you will likely have software that identifies most bottlenecks during its analysis. In particular, Automated Business Process Discovery tools can identify bottlenecks as part of their package.
You could always use the 5 Whys for a minor operation.
You were asking why five times is known as the 5 Whys. After five questions, you have boiled it down to the Root Cause: a process malfunction or a lack of a process. Below is an example problem: "The vehicle will not start".
Why? Because the battery is dead. (First of all)
Why? The alternator is not working. (Second reason)
Why? The alternator belt has snapped. (Third reason)
Why? The alternator belt had reached the end of its useful life and was not replaced. (Fourth reason)
Why? The vehicle was not serviced according to the recommended schedule. (Fifth reason, root cause)
What are the benefits of Lean Six Sigma certification?
This Lean Six Sigma Certification and Six Sigma Green Belt Certification will assist you in mastering the concepts and methodologies of Lean and Six Sigma. In order to achieve quality growth, companies are seeking management experts who have problem-solving skills and industry knowledge. You will gain skills to oversee quality programs by taking this course.
Certified Lean Six Sigma professionals benefit 40% more than non-certified counterparts. 40% of top company administrators are also certified Lean Six Sigma professionals. Experts in Lean Six Sigma often hold the following titles:
Quality Supervisor
Quality Manager
Quality Engineer
Quality Director
Lean Six Sigma Expert
Conclusion
Make the right choice of the training program and institute Toto become a certified Six Sigma professional. Henry Harvin is an accredited training and consulting centre offering professional courses worldwide. According to Henry Harvin, they offer results-oriented training and teach accurate results and optimise the cost.
A UKAF, UK Cert and MSME audited organisation, Henry Harvin specialises in training, skill development, assessment centres, content services and higher education and is ISO 29990:2010 certified.
Today, Henry Harvin® Education has trained more than 23,000 learners, conducted more than 1,100 classes, and partnered with more than 150 colleges. Our Industry Deep Rooted Trainers, Advanced Learning Management System (LMS), Practical Content with Recorded Videos, and Industry-Oriented GCAO Pedagogy are available to you. Six Sigma Certification online is the best option in India.
Recommended Read
---