Six Sigma can solve your Problem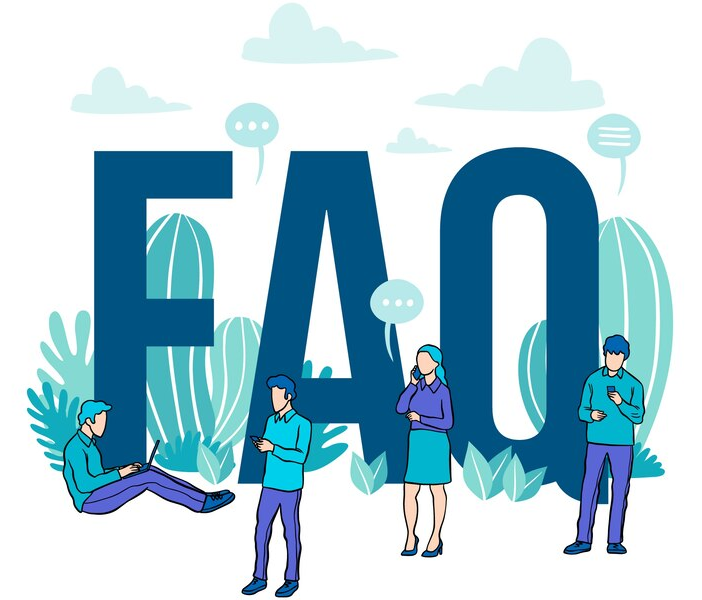 Six Sigma Certifications are setting the world ablaze. A number of Six Sigma professionals are hopping onto the programs and getting graduated with the specialization in order to secure a sound career with top celebrated firms of the industry. Not just that, a number of firms are rooting for professionals with Six Sigma Certifications and offering them impressive packages.
The benefits associated with the Six Sigma Certifications are quite loud and clear. It does not only prove beneficial to the learners but acts as the major driving source to firms as well. The learning elements incorporated by Six Sigma Certification allows the firms to understand, analyze and reform their entire functioning. From identifying errors to eradicating them effectively through constructive means and measures, Six Sigma Certification has a lot to offer.
Thus, to achieve this particular expertise, Six Sigma professionals with keen interest are enrolling and making themselves eligible to meet the criteria for best industry firms. But while doing so a number of learners have fallen apart in search of questions that tend to mould them to unknown paths.
We truly understand the quest and getting lost while pursuing it is another disappointing factor. And we truly don't want you to fall for any of it. When you start you are bound to stumble upon a number of errors but that can be retained back with appropriate knowledge and guidance. It's good to have questions but also look for answers so that you don't end up feeling failed.
And to get you covered and never allow you to feel miserable we have managed to gather a list of 15 burning questions that every Six Sigma professional would ask. Being one to one with these questions will provide you with relevant information and guidance. Thus, you will end up settling down for better and effective opportunities.
List of 15 burning questions that every Six Sigma professional would ask
Q.1 Define Six Sigma Certification?
Well, let's not get offended. Individuals who have mastered the expertise might already know the answer to the question but just to give you a quick view and start from scratch. We decided to begin with understanding Six Sigma Certification. Also, this can prove to be quite beneficial to the individuals just starting.
So what exactly is Six Sigma Certification? Well, it is a well-designed program that eases up your daily functioning complexities with new and advanced tools and techniques. These tools and techniques are of utmost reliability and expertise that you truly can count on.
The learnings introduced here aware you of different terminologies that help you gain mastery over understanding errors, eradicating them and adding value to the overall productivity of the firm. Using these techniques you are able to enhance your firm's performance by a greater percentage.
Thus, learning Six Sigma Certification allows you to increase the efficiency of the overall firm by strong and calculated constructive measures.
Q.2 Are there any levels in Six Sigma Certification?
Yes, there are a number of levels in Six Sigma Certification. Each level is specialized in its own unique area that a learner can choose to pick, depending upon his/her choice and interest. A few of them are as follows:-
Six Sigma White Belt
Six Sigma Yellow Belt
Six Sigma Green Belt
Six Sigma Black Belt
Six Sigma Master Black Belt
Each level of Six Sigma Certification serves a different motive but are still connected to the root cause i.e effective management.
Q.3 Are Six Sigma and Lean Six Sigma Certification similar?
Well, these two specializations show similarities as well as points of difference. Practically, these two specializations are almost similar as they tend to align and explore similar categories of tools and techniques in order to achieve effective management.
But they do show a slight difference while serving their respective agenda. Six Sigma uses and focuses on its own unique values like enhancing quality, increasing productivity, outcome whereas Lean stresses more on the process, rectifying and making it productive.
Overall the aim of both the programs are similar i.e. to help learners learn new and effective techniques of management using advanced tools.
Q.4 Why Six Sigma Certification?
Management jobs are on high surge these days. The increasing competition has forced companies to serve their best in order to stay active in the business. At such crucial times, companies cannot afford to get lost or tricked in their ways of functioning. Thus, they need professionals who are well at maintaining and managing the firm.
That's where the need for well certified Six Sigma professionals emerge. Six Sigma Certification as already mentioned is a detailed study of firm management that counts from eradicating errors to multiplying productivity.
The need for such professionals will continue to rise. This means professionals pursuing Six Sigma Certification have brighter chances of availing of new and exciting opportunities. So, if you have that knack for management and want to see yourself as an established individual, you definitely should try learning Six Sigma Certification.
Q.5 Will pursuing Six Sigma Certification prove to be beneficial for me?
The simple answer to the question is YES. Yes, learning Six Sigma Certification is going to prove beneficial to you. The learnings included in the program trains you to offer better and effective services to your firm.
As a professional, if you aim to acquire management related positions with any firm, you are then required to have an extraordinary understanding of the subject by every means. That is exactly what Six Sigma Certification prepares you for.
Currently, multiple firms are rooting for professionals with an excellent understanding of the management aspects. The global market is accepting Six Sigma certified professionals with open arms and are providing incredibly sound packages. Henceforth, if you are planning to start a career in management, begin it with getting yourself certified with Six Sigma Certification.
Q.6 What are the benefits associated with learning Six Sigma?
Mastering Six Sigma allows you to avail a number of opportunities and benefits. Some of them are mentioned below:-
A Six Sigma certified professional holds a broader understanding of the overall functioning of a firm. He/she is well known with the aspects of identifying errors and resolving them effectively.
Having your Six Sigma Certification completed allows you to avail a number of new and improved global opportunities.
Firms employing Six Sigma professionals offer impressive salary packages and growing opportunities.
One gets to lead, train and manage a group of professionals towards one similar goal.
Helps your organization get rid of errors and replace them with enhanced productivity.
Q.7 What are the benefits that an organization avails of by working with a Six Sigma certified professional?
There's a lot that Six Sigma certified professionals can add to the organization. The expertise and the ideation learnt and acquired by the Six Sigma professionals adds incredibly constructive values to the organization. These values shape and influence the overall performance in a great manner.
Below shared are a list of benefits that an organization avails when working alongside a Six Sigma Certified professional:-
Effective Management
Once the firms begin to function according to the Six Sigma principles they themselves witness better teamwork, productivity and involvement.
Constructive Production
Six Sigma principles help you understand errors and resolve them effectively. Once you begin practising, your firm's productivity automatically flourishes. So, an increase in productivity is one of the major causes firms bet on Six Sigma principles or effectivity.
Keeps you ahead with all the latest tools and techniques
Having Six Sigma certified professionals working by your side allows your firm to use new and advanced tools and techniques that enhance the overall performance and boosts individuals' confidence who tend to be a part of the company directly or indirectly.
Resolved error leads to reduced costs
Eliminating error is a major concern of any and every firm. Once the situation is tackled well and the errors are resolved it automatically cuts down the extra and unnecessary costs.
Q.8 What are the major learnings that I will be a part of when pursuing a Six Sigma Certification?
Learning Six Sigma Certification will let you explore a number of management associated terminologies that in later run will help you serve your firm in an effective and constructive manner. Some major points of discussions that you will be having throughout your program tenure are as follows:-
Major Problem Solving Skills
Tools & Techniques to advance your working methods into a better and efficient version
Team Leading and Management
Growth Tactics
Cause Analyzing Skills and many more
Q.9 Do I need any prior experience to be a part of the Six Sigma learning?
Six Sigma Certification learning is practiced at different levels. Each level has different criteria that you will require to full fill in order to be able to pursue the program. If you are just starting out you can then opt for the Yellow Six Sigma Certification program. This level doesn't require any prior experience. Whereas other major levels may require a minimum of 3 years of work experience.
Q.10 Which out of all the above-mentioned levels of Six Sigma Certification would prove to be a worthy choice?
The levels in Six Sigma Certification is a unique craftation of specific terminologies. Each one of them proves to be beneficial in its own unique ways. The syllabus and the content of the levels differ from one another although connected to one common route i.e. management.
Therefore, when struggling to make a choice among the shared list of Six Sigma Certifications, look for its syllabus, content and structure being offered. If it meets your requirements and serves the interest of the job position you desire then go ahead and make your choice. That would truly prove to be a worthy one.
Q.11 Name the two major sub-methodologies that Six Sigma Certification relies on.
The two major sub-methodologies that Six Sigma Certification relies on are DMAIC (Define, Measure, Improve and Control) and DMADV(Define, Measure, Analyze, and Verify).
Q.12 What are DMAIC and DMADV?
DMAIC and DMADV are two major methodologies, Six Sigma Certification truly relies on. Using these methodologies one is made aware of the excellent changes and new introductions to be made in order to stabilize a firm.
DMAIC stands for Define, Measure, Analyze, Improve and Control. This methodology is used to enhance and rectify the existing processes or projects and acquire constructive productivity.
DMADV stands for Define, Measure, Analyze, Design and Verify. This particular methodology stresses on creating or developing new processes and products in an advanced and efficient manner.
Q.13 What are the major techniques used in Six Sigma?
There are a number of techniques that learning Six Sigma introduces you to. Using these techniques one is able to ease up the everyday complexities and replace them with better and effective means. A few of them are shared below:-
The 5 Whys
Kanban System
Kaizen
Value Stream Mapping
Poka Yoke and many more.
Q.14 State 5 essential principles of Six Sigma that one should immediately adapt.
Six Sigma principles shape the functioning of the firm in a big way. From ensuring error-free operations to increased productivity, it simply takes care of all. There are a number of principles to follow in order to advance effectiveness. A few of them are as follows:-
Understand, Prioritize and Satisfy Customers Needs
Stress special attention to the process of production
Figure out the areas of errors
Compel your team to make equal and continuous effort
Try replacing the errors with constructive solutions
Q.15 List down 4 crucial variations used in Six Sigma Learning.
The major variations used in Six Sigma learnings are as follows:-
Recommend Read
Final Words:-
Six Sigma Certification is a great way to kickstart a career in management. But before doing so, ensure to have had all your questions answered in order to avoid unwanted situations. The above-shared list of 15 burning questions that every Six Sigma Professional would ask is the perfect way to understand Six Sigma Certification in detail. The questionnaire incorporates every minute detail that a Six Sigma professional should know.
So when planning to enrol for Six Sigma Certification do consider the above-shared list of questions. We hope the above-shared pieces of information helped you acquire answers to your questions effectively. In case you still have any questions or queries, please feel free to voice them using the comment section below. Our team will reach out to you at the earliest possible with the best share of knowledge available on the same.
Thank you.
Keep Reading! Keep Learning!
FAQs
Q.1 Which institution should I consider to pursue a Six Sigma Certification program? 
Henry Harvin Education can prove to be a great choice for individuals starting afresh. The institution is well versed with a comprehensive curriculum, excellent faculty, constructive projects and case studies and many more. So, if you're looking for a serious platform that can best nurture your daily learning needs then begin it with Henry Harvin Education. 

Q.2 What are the job roles that I can avail after the completion of the program? 
There are a number of job roles you become eligible to avail on successful completion of your Six Sigma Certification. These job roles are highly influenced by the level of Six Sigma Certification you choose to pursue. A few general job roles that you can be a part of on successful completion of the program are as follows:- 
Operations Manager
Project Manager IT 
Quality Compliance Analyst
Project Improvement Manager
Payroll Specialist and more
Q.3 Can I get a guaranteed job after the successful completion of the Six Sigma Certification? 
Winning a job position entirely depends on what you as an individual can offer to the company. It is more or less related to your own capabilities. Thus, no institution promises a guaranteed job but does offer options associated with guaranteed placement assistance. 
Q.4 Will I receive a certification of completion on successfully completing the program? 
Yes, you will be receiving a well-recognised certification for the program on its successful completion.