Henry Harvin Course Reviews / Henry Harvin Education Reviews
Anjani Reddy
I have been taking classes since last month and I have to say the instructor(Jovita) goes all the way above and beyond to teach us and help us improve our language. Though my basics were not so good, she teaches me the basics and suggests me good books where I can improve my basics. She has a lot of patience and is willing to help us out on any topic of french.
Date of experience: September 14, 2022
---
White box testing and black box testing were well explained with examples. But the key take from the class was the product strategy and the pricing strategy. The difference between the Agile and Predictive for the project along with the predictive lifecycles and Agile life cycles was well explained with the help of graphics and as a usual tutor, Parag made it easy to grasp this topic with simplicity.
---
The trainer is knowledgeable with expertise in subject matter as well as delivery. She had successfully delivered learning on the complicated subject matters of adobe captivate in a simple manner.
End-to-end coverage of topics of adobe captivate was made so as to enable the development of e-learning material using adobe captivate as an authoring tool.
Date of experience: September 11, 2022
---
Karthick PC
@paragkumarjana INSTRUCTOR FOR PRODUCT MANAGEMENT
Today we learned many new things which @paragkumarjana made the session interesting. It is good that things are explained in a simple way. I would like to thank you for making Product management an understandable subject.
Date of experience: September 11, 2022
---
Pratham Panther
Pradeep Sir gets into details and keeps teaching till the student understands the concept. He doesn't teach anything until and unless he sees its application practically. His grasp on the subject is extremely good and focuses on learning any topic by practically implementing and then covering the theoretical basis which helps in complete understanding of the topic.
---
Poornima P
Six Sigma Lean Certification has always been my passion. Was initially worried that 36 hours in a busy schedule would be difficult. However, Sunil has been a hands-on trainer who made this learning experience easy and smooth. Adept in the subject, he has been driving the agenda very clearly. Classes are never about just the exams, but about the overall knowledge gaining and real-time experiences. worth the money and the time. Highly recommended
---
Deepti Sharma
I opted for HR Generalist Course from Henry Harvin 3 months back. It really helped me to improve my knowledge. Sessions are really informative regarding modules as well as real-life scenarios. Thank you Mrs. Masarrat Behara (Trainor), for guiding us on the Journey of this course. I am really glad I chose Henry Harvin for this course.
---
Neha Gogate
I joined ABAP on the HANA course and has a really great experience with Pradeep Naidu Sir. He explained each and every topic in detail and also helped to gain practical knowledge through assignments and tasks during lectures. He also cleared all our doubts and queries during lectures.
---
Kalpesh Darji

I have pursued an HR Generalist Course from Henry Harvin. My learning experience is marvelous. Even though I am a student of HR but I learned a lot of new things Like HR policies, How to design training programs, Designing payslips, etc. Masarrat Ma'am touches on every aspect of HR and she maintains the perfect balance between the Practical and Theoretical aspects of HR. That thing helps to gain practical knowledge about HR. Overall Marvellous experience. I have been able to add value to myself.
---
Shankar Ganesh
@Parag
Certified product management professional professional
This certification gave me a holistic view of what industry-relevant things are in product management.
Through this certification, I could find new career paths.
On a hole, This journey has given me immense knowledge and understanding of industry-relevant concepts.
The instructor has given his full effort to make this certification an exciting journey.
---
Good first impressions….are good for business.
Good content writing doesn't feel like marketing.
In today's world, of digital marketing, content writing plays an important role. Content writing includes not only the information about the subject matter It includes the information, research, planning, writing, and editing. Content writing is not a new thing but an old means used in a new way.
Content writing is also about perspective, it is about how you show a different perspective of the same object. Content writing is the art of communicating information by writing. There are 3 basic mediums of content writing Audio, video, and text.
This article is about Henry Harvin's content writing course and the review of its content writing course.
Henry Harvin Content writing course:
There are many content writing courses available in the market, but choosing the content writing course that will help you is a question that needs to be answered by thinking aloud. One of the oldest content writing courses is HenryHarvin's content writing course.
If you are passionate about writing, the Content writing course helps you to learn the tools and techniques to write an interesting and engaging story. The content writing course is designed in a way to help understand the concepts, tools, and techniques and to enhance skills of effective writing.
The Content writing course includes the curriculum and the tools and techniques that help to present the article. For choosing the content writing course you have to identify what is to be achieved from the course, then, decide on the course content, curriculum structure, mentors assigned, and the assignments and projects that are offered.
Henry Harvin- The EdTech Company
Henry Harvin is an Edutech that is propagating professional and technical certification in India. It is a private organization and is ISO 29990:2010 (International Standard for learning services for non-formal education and training services) certified.

It started its setup of providing training with a content writing course in 2013. With the continuous growth in the education sector, there is a list of courses Henry Harvin is offering today.

The various courses that Henry Harvin is offering reflect the quality of training that it is offering.

It is a trusted training partner to many corporates, and

colleges, It provides online and offline certifications.
Henry Harvin's content writing course is designed as per the job requirements. Henry Harvin offers two courses one is a 12-month course with 6 months of online instructor-led training and 6 months of internship. Live projects and case studies are also part of the course. And the other is the Content writing course by Henry Harvin.
The placement support at Henry Harvin is its backbone. Henry Harvin works hard to provide placement assistance to the candidates and for this, the 6 months of training that henry Harvin offers plays an important role. With Bootcamps and e-learning access, it updates and brushes up on its students regularly.
Henry Harvin always cares about their students and is working the extra mile to make them better content writers. It provides the facility to view session videos if the student has missed the class and even if the student has missed understanding a concept. All the videos of the class are uploaded and you can revisit them as and when required.
Henry Harvin is honest with its

Students and the system at Henry Harvin is transparent. Each and everything is explained beforehand. Before enrollment and a relationship manager is appointed who helps you throughout the course and resolves all your queries If you find the course good enough you will enroll. I am sure you definitely would.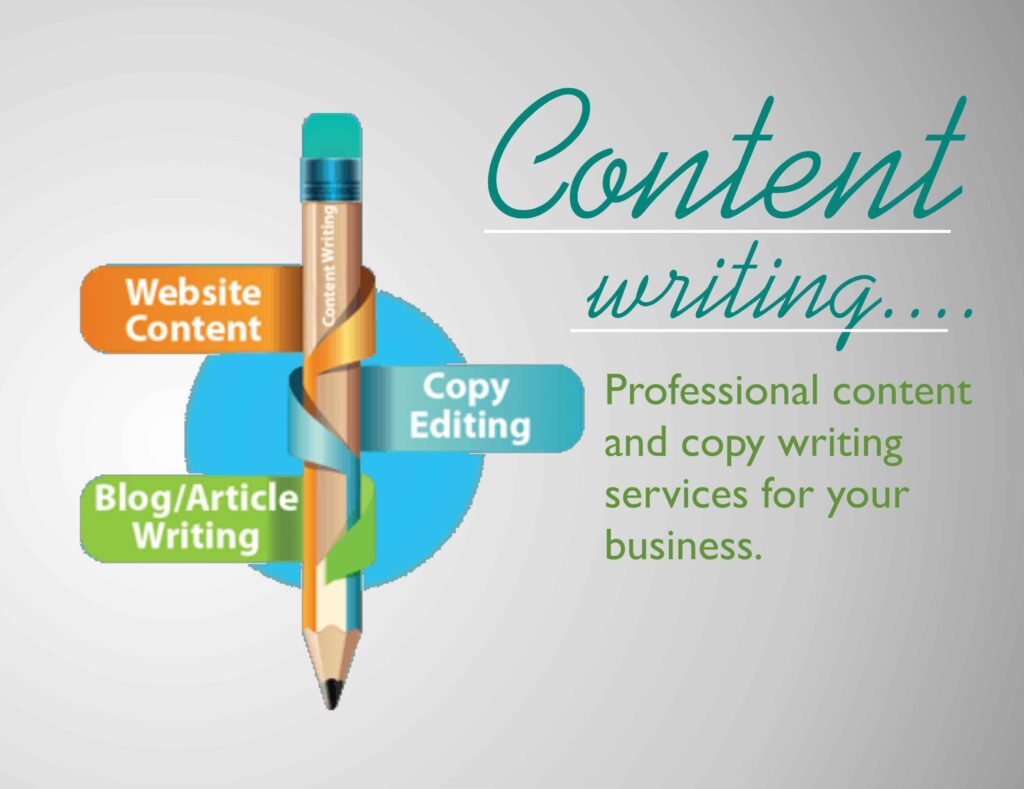 Content writing course review
For choosing a content writing course, it is very important to know what you expect from the course. It can do wonders for some and can be of no use to some. Let us discuss some points that play a dominating role in choosing a course.
Decide on what you want from the course and what is your aim as to where the course will lead you. Content writing is a vast area that has lots of possibilities

Decide on how much time you can give to the course and which time ie how flexible you are. Some assignments and projects require dedication. Think about your current status and the

commitment that you can offer.
The cost of the course is also important if it is value for money or not. The things you are paying in a course are for the Expert teacher and the course curriculum. Don't go along with the marketing strategy of content writing rather find on your own and then decide.
Training and projects and internship are offered as part of the course. The institute must provide quality training and internships as this is the platform where you gain practical knowledge for the start of your career.
Placement support by the institute is foremost, It is a crucial aspect, only providing a course is something that can be done quite easily but teaching how to implement and helping to find work is very important. As this is the place which gives a start to your career.
Certification is globally accepted. Accreditation from a reputed institute brings confidence in clients to offer a job. It endorses the clients to possess the skills that are needed for content writing.
Apart from course curriculum access to course materials- In today's world of online data e-learning is a platform that provides ample study material to upgrade your knowledge.
A skillful trainer who also has industry experience acts as a guide and mentor and helps you to learn new skills and techniques is supreme.
What does course offers along with academics be very important these include all the support services, a relationship manager,

etc.

The tools and techniques that are taught to make the content writing presentable and assignments and projects that provide practical implications are key.
Henry Harvin content writing course review:-
Student's Testimonial
The course offered is an interactive online course that is engaging and challenging. It involves students in doing the task rather than watching and listening. With repeated writing tasks students receive feedback.

As content writers are the ones that drive traffic towards the site, the Henry Harvin course educates on the skills required for this. In this era of e-learning, the content writing course designed by Henry Harvin is such that it includes the necessary skills for content wring and the techniques that are used for content writing.

Henry Harvin offers 2 courses for content writing. the Postgraduate Diploma course duration is 12 months and live content writing course by Henry Harvin

duration is 36 hours.
The Content writing course of Henry Harvin is 6 months course and 6 months of training, The focus on the internship is such that after completion of this internship and the course the aspirant is a content writer by experience. He or she has gained enough experience in the technicalities of content writing.
Content writing course is a vast course with all the elements and techniques of fiction Writing, Scriptwriting, Poetry Writing, and formulate Creative Writing. Thus it makes you an efficient and expressive writer.
The content writing course gives access to the 10 complimentary courses under #Ask Henry. #Ask Henry is initiated by Henry Harvin that gives career-related advice and suggestions to the people who require like freshers, housewives, or the ones that are stuck in their careers.
One of the best features of Its content writing course is the recorded videos of the session. sometimes due to some unavoidable circumstances, we have to miss classes. And since this course is short if you miss a class you miss a lot. Even I have been in the same situation. The recorded videos are a lifesaver. Henry Harvin has recorded videos of all the classes and provides access to those. So in case, you miss the class you can always watch those videos. Thus you won't feel you have missed and class.
There are trainers with whom you do not connect not able to build a repo Henry Harvin provides an option to take multiple sessions from multiple trainers, Thus you have the option to learn the course your way.
In content, writing research is very important, and doing research and writing your perspective is also very important. At henry Harvin, it not only educates on doing research but also guides on perspective writing. with a focus on plagiarism-free writing.
Henry Harvin emphasizes the terminology used in content writing, as it is of prime importance. It helps the writers not to feel out of place and new to the job. There are terminologies related to Medical communication and research terminology and other writing terminology.
The Elearning of Henry Harvin is vast and updated there is a lot of study material one can refer to and learn. And Since content writing is an upcoming field there are as such no

textbooks that guide you for the course. It is all e-learning and online classes that educate on content writing.

The very important aspect of the Henry Harvin content writing course is the internship. There is no other institute that provides such a supportive internship as Henry Harvin. Henry Harvin also provides the details of platforms where to find online work for freelancing.

Henry Harvin's content writing course provides below certifications:- Certified Digital Content Writer and Post Graduate in Content Writing Both certifications are globally accepted.
Why go for Henry Harvin's content writing course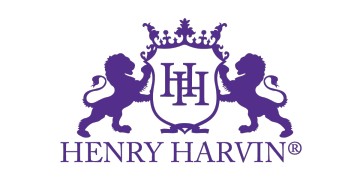 The course is a yardstick –

The course offered by Henry Harvin is above the mark. Henry Harvin is the pioneer in Edutech and the content writing course has been its edge. Being the first institute to launch a content writing course it provides the best practical training to its students.

it provides theoretical and practical training.
The internship is competitive – The internship offered by Henry Harvin is practical and provides a proper platform where the articles are published. The different sites at Henry Harvin give a platform where you work to get your article published. Thus making it competitive.
It provides rewarding jobs- If you are good at writing and have gained a few years of writing experience, you can be a full-time or part-time content writer or even a freelance content writer. In today's world of digital marketing, the demand for good content writers is increasing day by day. A certified content writer with years of experience is always welcomed.
Career options are available: a content writing course certification not only provides regular content writing jobs but also opens doors for different writing jobs like advertisements, pamphlets, brochures, emails, newsletters

, and leaflets. It also enhances your skill in

Blog writing, Academic writing, SEO writing, Content Writing for Social Media, press releases, research papers, General and Business Content, Copywriting
Opportunity to Work with different industries- Most industries nowadays require content writers it can be a big project or a small one but generally, everyone now maintains their digital presence. And the certification in content writing reflects that one possesses the skills to maintain digital content.
It Enhances your writing skills:- A content writing course enhances your writing skills, you start paying attention to the details of writing sentence formation, the perspective of writing, the audience, word choice, etc. A challenging article expands new horizons of your writing skills.
It Expands your Knowledge:- For any new and different projects, proper research needs to be done it only expands your knowledge. A certified content writer knows all the tools and techniques of research and is trusted with the assignments. Being in the writing profession helps to diversify your knowledge as the assignments can pertain to any field.
It is a Career option for students and housewives: Students and housewives who are new to the job working environment find this content writing certification a great help to start their careers. housewives who have never taken a job find this certification a way to channel their energy and skills and maintain a work-life balance with the self-satisfaction of earning something. For students who are looking for a marketing career, it enhances their vocab and knowledge about the different industries.
Endorsement of skills for working professionals: The content writing course is an endorsement of the writing skills of working professionals. The working professional showcase this certification to get job opportunities of different kinds. They can handle several projects at the same time
Opens the mind to be Creative:- Writing is a creative field and the certification in content writing course teaches how to use the tools and techniques to present the article. Some articles require being creative and these tools and techniques come in handy while writing the article.
The course structure is complete – The course structure at Henry Harvin is complete. It covers all the topics that are necessary to know to become a content writer. The trainers train the students as per the industry requirements and educate them on all the topics with proper assignments and projects. The trainers are so dedicated that you can talk and discuss your course and assignments anytime. They are highly experienced and always ready to help.
And lastly the cost of the. For these professional certifications, the cost or The Price Of the course is writing less than what it offers. The course is affordable and as per the cost-benefit analysis, you will always be in a win-win situation with such a low investment the return is very high. For anyone who is looking for a career change or a career start And has an interest in writing this is the best option. The cost of the content writing course at Henry Harvin's is Rs.15000 and For Postgraduate Diploma in content writing is Rs 59500 Henry Harvin Provided Technical Writing Course
Conclusion
Many institutes offer content writing certifications, But Henry Harvin is not one of them It is the content writing institute that looks after its students and works for them and with them. The relationship between Henry Harvin and its students is an ongoing process. Henry Harvin maintains the quality of the course through an extensive curriculum, well-supervised training, and fantastic trainers. These are the USPs of Henry Harvin.
With global accreditations and grounding internships, and hard work the content writing course is a success. The Content writing course at Henry Harvin has all the ingredients of an exemplary course. It accelerates your career in content writing. Though there are other institutes providing content writing courses, the course offered here is a complete package.
In the end, I would suggest if you want to go for a content writing course Henry Harvin provides the finest course. With all the benefits discussed, it makes the course complete and worth doing. However, It's very important as to what you are looking for in the content writing course as stated earlier it can do wonders for some and can be of no use to some. So before deciding which institute to pursue the course decide how committed you are to following up on your dreams and striving for them.
Recommended Reads
FAQ.
Q. 1. What will I learn in Henry Harvin's content writing course?
Ans. Henry Harvin's content writing course gives students exposure to writing different things like advertisements, pamphlets, brochures, emails, newsletters, and leaflets. It also enhances their student's skills in Blog writing, Academic writing, SEO writing, Content Writing for Social Media, press releases, research papers, General and Business Content, and Copywriting.
Q. 2.   Why should I choose to do a content writing course from Henry Harvin?
Ans. Henry Harvin is the pioneer in Edutech and their content writing course has been its edge. Being the first institute to launch a content writing course it provides the best theoretical and practical training to its students.
Q. 3.  How to attract readers to my blog?
Ans. If you carefully structure your blog posts by adding relevant keywords in your niche, your pages will pull in more web traffic. The more pages you write, the more will be reached.
Q.4.   Do I need to have research skills, as a content writer?
Ans. In content writing, research plays a very important role. Writing your perspective for the readers to absorb, involves good research skills. At Henry Harvin, students are educated on doing advanced research with a focus on plagiarism-free writing
Q.5. What is LMS?
Ans. LMS is the abbreviation for Learning Management System and is an e-learning portal. It gives students access to several tools and techniques, including audio recording, video content, games, assessments, case studies, course lectures, presentations, reading materials, and class session recordings.
Q. 6.
What are the things I should look for while selecting a content writing course?
Ans. The cost of the course, the experience of teachers, and the course curriculum are important factors to consider while selecting a content writing course. Also check if the institute is providing quality training, internships, and job support.
Q. 7. Does content writing have a future?
Ans. The future of content writing is expected to be remarkably good. The demand is expected to continue rising as everything gets more and more digitized.  The prospects of getting jobs in content writing jobs is very secure and great.
 Q. 8. I love writing. Do you think a content writing course will be helpful for me?
Ans. If you are already passionate about writing, the Content writing course will help you to learn the tools and techniques to write interesting stuff. This course also helps you to understand the concepts and to enhance your skills of effective writing.
Q. 9.  Can I know something about the trainers who are taking content writing classes?
Ans. The trainers at Henry Harvin are very skilled and professional. They are highly qualified and are well aware of the topics that need to be covered in the course. All trainers have 10+ years of experience and most of them are content writers or editors themselves.
Q. 10.   How can I register myself for Henry Harvin's content writing course?
Ans. One can visit Henry Harvin's "Content writing course" page directly and click on the "Schedule" option. The page will display all upcoming online content writing course batches available. Select your convenient batch and then register online for the course by paying the specified course fee.